MPierce
Posts
---
My Eventful 2019
Byon
This post is a or

Intro
I've been putting off blogging for years, and I had a goal of writing about my utterly eventful 2019. To quote Geoffrey Chaucer's The Yeoman's Tale from The Canterbury Tales (1386), "For better than never is late; never to succeed would be too long a period", a.k.a. better late than never. So here we go.
January
My brothers and I did one of our semi-annual pilgrimage to visit our dad in Florida
We decided to have some extra fun on our trip and rented a brand new Camaro to fly down the sunny and long Florida highways... But, of course, there were four of us. My brother's Luke and Adam, Luke's ex, Nicole, and our many many suitcases. You know when you see a tiny car and 10 clowns get out of it, that was us. Once we were packed in, we blasted off to St. Pete Beach to visit my father and our step-mother & step-sister. Let's not forget about Jax either, their max-energy level Golden-doodle.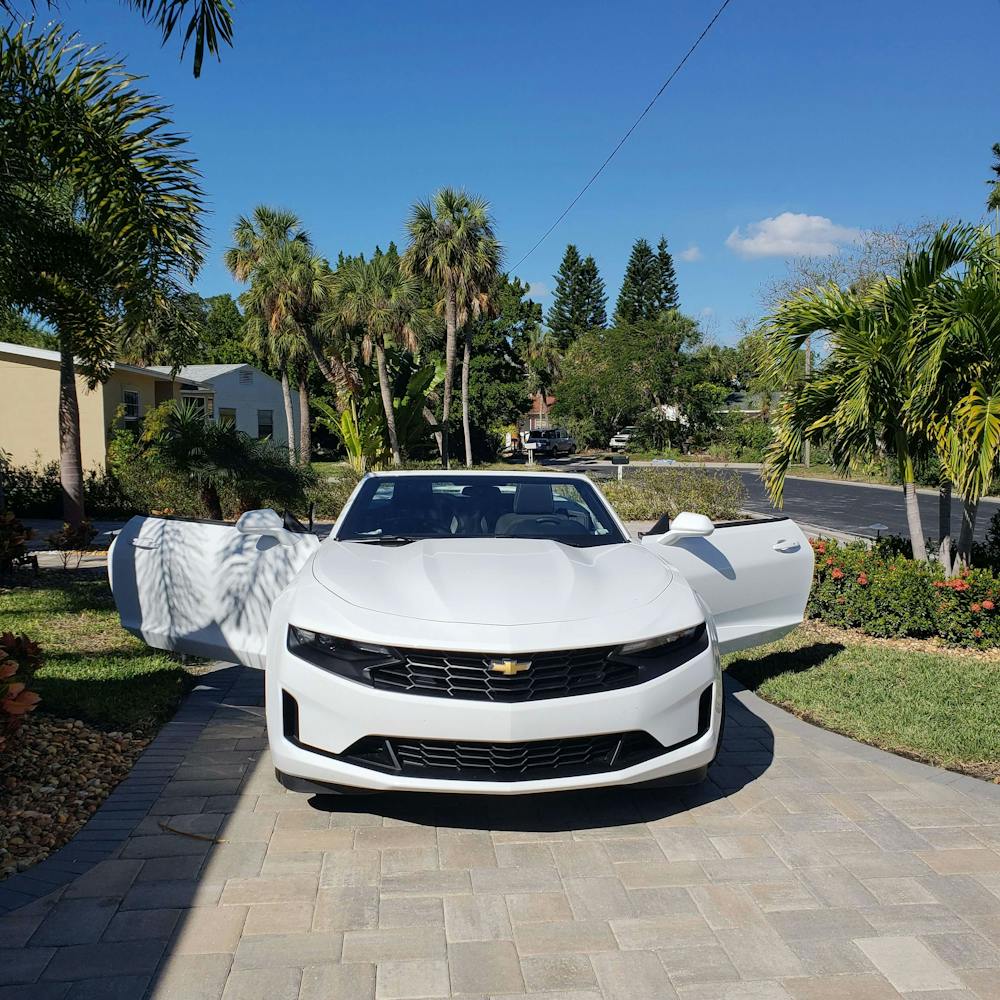 Our 2018 Chevy Camaro in St. Pete Beach, FL
Tampa, FL
St. Pete Beach, FL
Dunedin, FL
Caladesi Island State Park (FL)
Orlando, FL
DigiQuatics in Denver
Back in Denver, interesting options began to brew around one of my ex-companies, DigiQuatics. My ex-co-founder and I got a call a few weeks earlier about acquisition inquiry, a group was representing what at the time as an unknown entity, but later was reveled as multi-national award winning commercial pool designer and aquatics safety consultant.
Josh and I discussing options to sell DigiQuatics
This is a photo of Josh and I, discussing the post-game after our successful pitch to the CEO, Chairman, and lead advisors of our possible acquirer. During that time, I created my first "deck", an Investment Banking term to describe a Confidential Information Memorandum or CIM, which contains key strategic, client, and financial information about a company as well as a comprehensive due-diligence checklist including all the relevant files, contracts, and other critical records about our company. An invaluable exercise to learn in business.
After numerous emails, Slack messages, phone calls, pitch meetings, and late night strategy sessions. We unfortunately didn't get bought by our possible acquirer, and DigiQuatics officially was not sold. A huge mental and personal hit, after years of hard work. More of this to come in another blog post. Fast-forwarding to the happy ending, I did sell my shares to a private buyer in 2019.
Acquisition was in the air. Being courted by two major FinTech software players for BankerBox, my FinTech start-up with Justin (The Ex-Investment Banker)
New York, NY
New York, NY (Back for Seconds 🍕)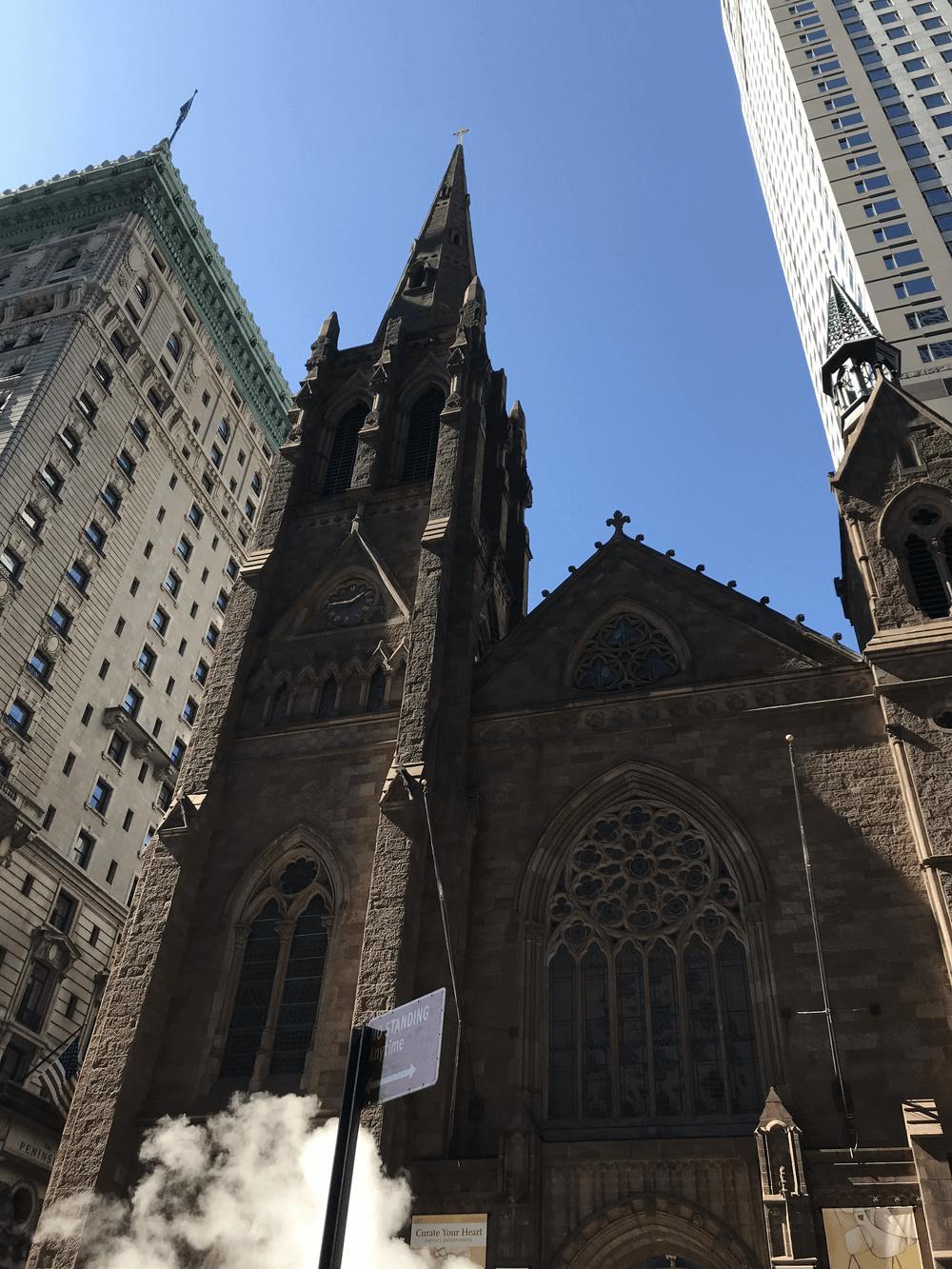 Church in NYC
I remember the day in late 2018, when myself and Justin, had a call with several executives in London and New York about our boutique FinTech SaaS company. They wanted us to fly down for a presentation about our start-up in Manhattan. To think, what started as a side-project for an Investment Banker (IB) who was introduced to me by an ex-co-worker, led to Justin and I presenting to the executive board of a 1.5B company and getting our first, but not last, Letter of Intent (LOI) and acquisition offer, which is often referred to as a Purchase Agreement, or PA.
As a capable investment banker does, after we received the initial offer from our soon to be new owner. Justin reached out to another firm that would be a good fit. So, less than a week later, Justin and I were back in NYC, now in Murray Hill right outside of Midtown. I thought this would be a situation where we had a 1-2 hour presentation with the CEO, let's call him "P" and their owner (A Private Equity firm), led by an individual we'll call "B". The CEO had scheduled an entire day with Justin and I.
We started off with breakfast together. A nice "get to know us" meeting. Then, he took us to the office. It was wonderful, it wreaked of a start-up, a modest space filled with an open office layout, energetic and young employees, plenty of coffees and teas, even cold brews. We first met the head of engineering, and then their head product manager, along with P. They loved the dynamic between Justin and I.
Next, we met with the broader team, the heads of marketing, sales, engineering, and customer support. Along with their private equity owner, that recapitalized the company. After a solid presentation and overview of their platform, the CEO, owner, Justin, and I went to lunch. After sitting down at a classic NYC mid-range Italian restaurant, B said, "We like you guys. If it wouldn't scare the shit out of you, I would write out an offer on this napkin and make you an offer right now.", we all laughed. After lunch, we did more due-diligence, I got to know a lot of the engineering staff, and the four of us all ended the day with a forthright conversation about BankerBox, their company, and the future. 2 weeks later, we had our second LOI.
After a very difficult decision, Justin and I decided to go with the larger firm. We wanted to see our app get used by the giants of the IB industry. To become a staple for the largest financial firms in the world. To our surprise, our software is now poised to serve not only the Mergers and Acquisitions vertical, but Debt and Capital Markets and Equity and Capital Markets too. So everything from the large bulge bracket banks, to debt offerings, bankruptcies, IPOs, and more!
Denver blues
Apart from all the success and excitement in January, my long-term girlfriend and I broke up. We spent 4 and a half years together. Between her and Digi, it was hard to mentally get excited about what was next. Equal amounts of pain and enthusiasm, left me feeling uneasy.
February
When you need the boys
As I continued to process the worst breakup of my life. I looked to my core friends to lift me up. Some of my best friends, Siddhartha, Justin, Jacob, Scott, Rachel, Kris, my brothers, they all spent, probably more time than they would of liked to, to help me in this difficult time, and for that, I am so thankful. Internally grateful. The road to recovery had started.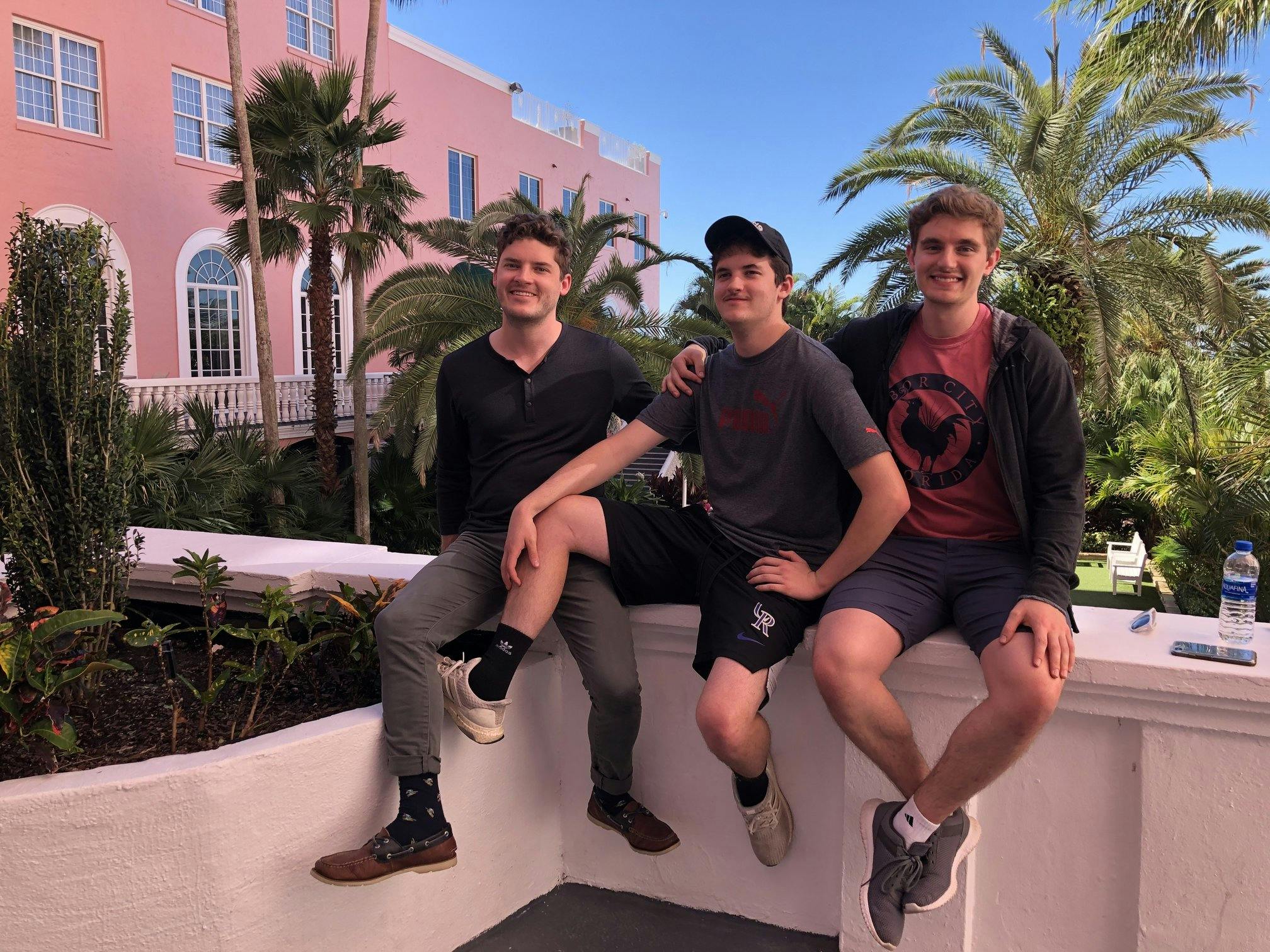 Luke, Adam, and I in Florida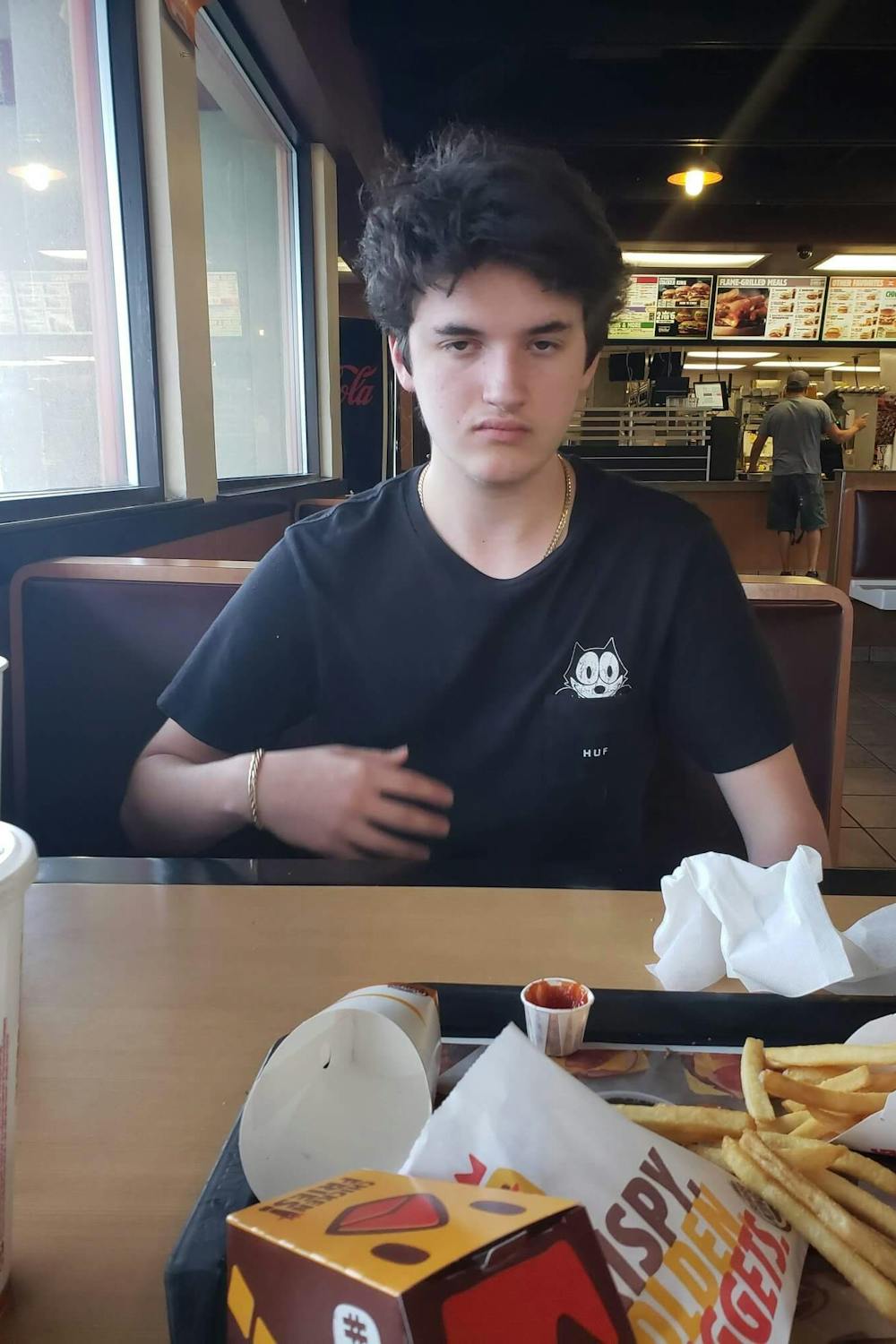 Adam and I at Burger King, fast food is our thing together
Piano Man
As I spent all of my waking hours distracting myself, the person their for me the most, was my cousin Jacob. Growing up, Jake and I probably spent more time together than with our own siblings. Basically, we are blood brothers. We are both incredibly competitive, and that burning desire to win forged a strong and lifelong friendship. We used to spend hours playing billiards, board games, video games, anything that is 1v1. But, also, a lot of time meeting friends, going out to eat, and enjoying life together. As life goes, we both got busy and didn't spend as much time together, but, I knew I could reach out, given how much I needed help at the time.
As I got over the break-up, I used to call up Jake nearly every night, we would hang out in his kitchen, he cooked the same meal everyday, eggs, baked beans, and broccoli. I had my $300 scotch at his house, that I would sip as we talked. We would sit on his parents red leather couches, in their red painted room, and talk about life until I dozed off on the couch. This helped me more than he knows. Jake helped me get grounded again. For that, I will always be thankful and appreciate him.
Below is a photo I took, supporting Jake at his Piano Concert, before I left Denver.
Thanks again, Jake.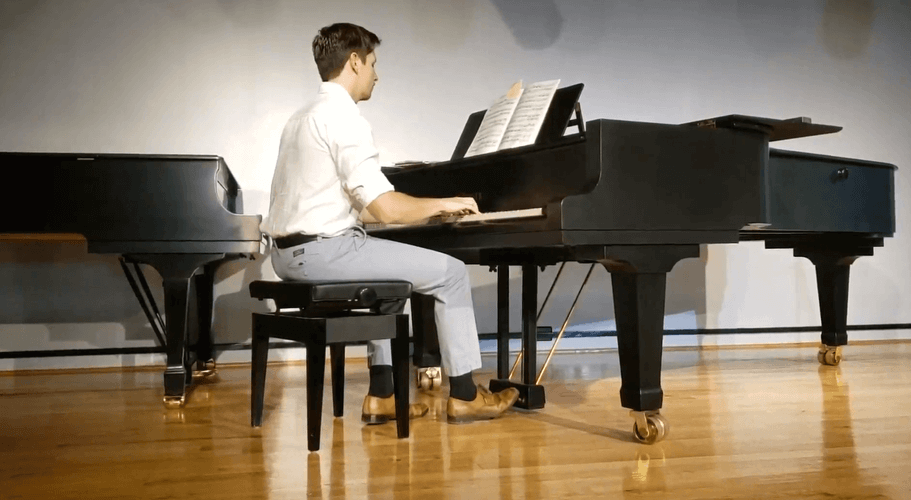 Jake at his piano concert
The biggest baddest state, Texas
I flew down to Texas for a conference for one of my SaaS apps, DigiQuatics. Conferences were not always the best short-term return on investment, but I always loved them. Being able to talk face-to-face with prospects, customers, and other industry experts, invariably, led to creativity and motivation for me. Plus, I got to travel, which is a win in my book. Little did I know, this was my last trade show for Digi.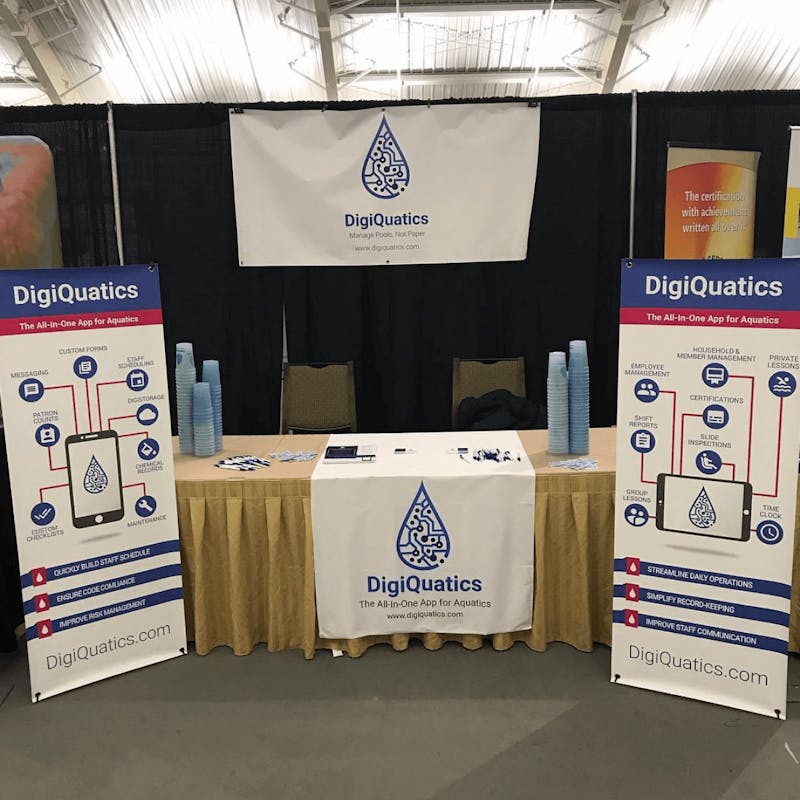 DigiQuatics Booth at TPPC
March
Back to the warm weather
Before starting to work on BankerBox at the new company, now re-branded as Deal Marketing, I wanted to get some traveling out of my system. I first took another trip down to Florida, to visit my father and step-mother, wine and dine at my favorite steakhouse "Charlies", as I compulsively do every visit, and laid around on the beach sipping light beers.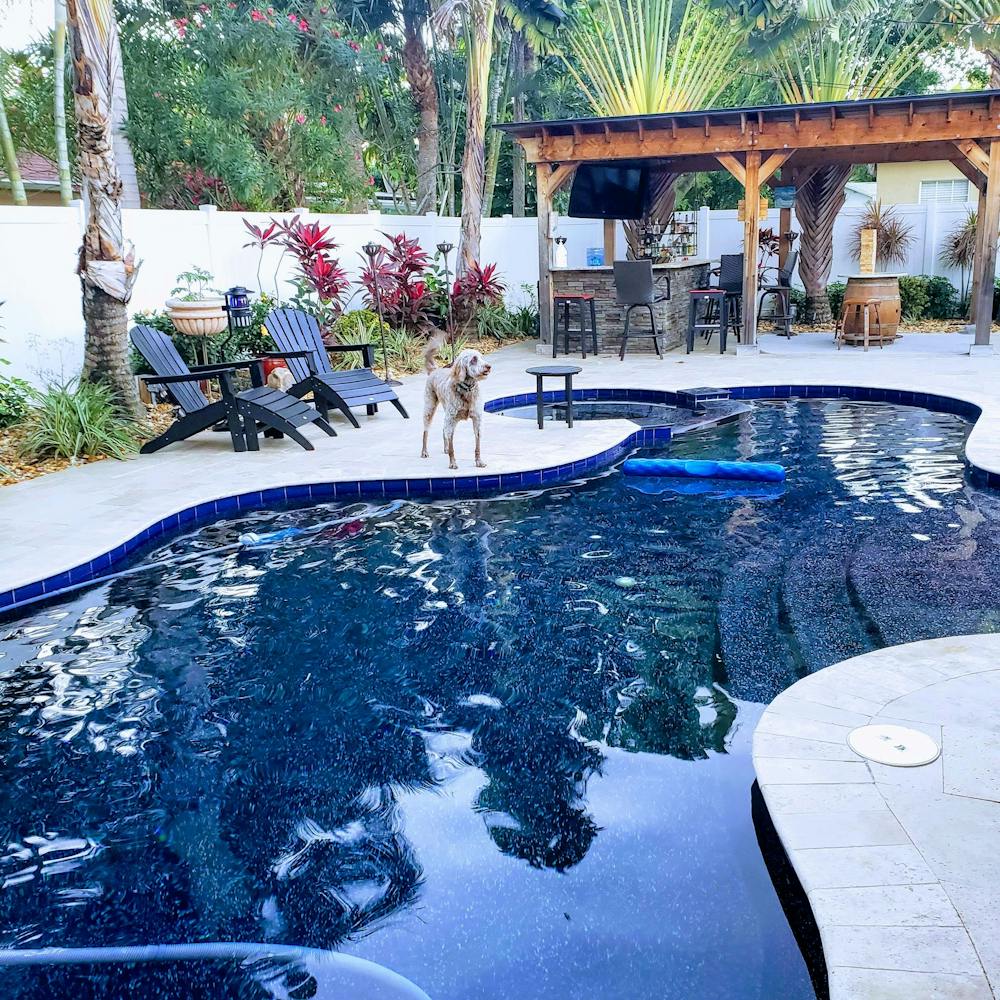 St. Pete Beach House Pool
Saying goodbye to Beacon85
After Florida, I came back to Denver, to spend some more time with my family and Jake. At this point, I was living with Jake's family, in-between moving out of my apartment, my frequent trips, and my soon to be temporary move-in with Siddhartha.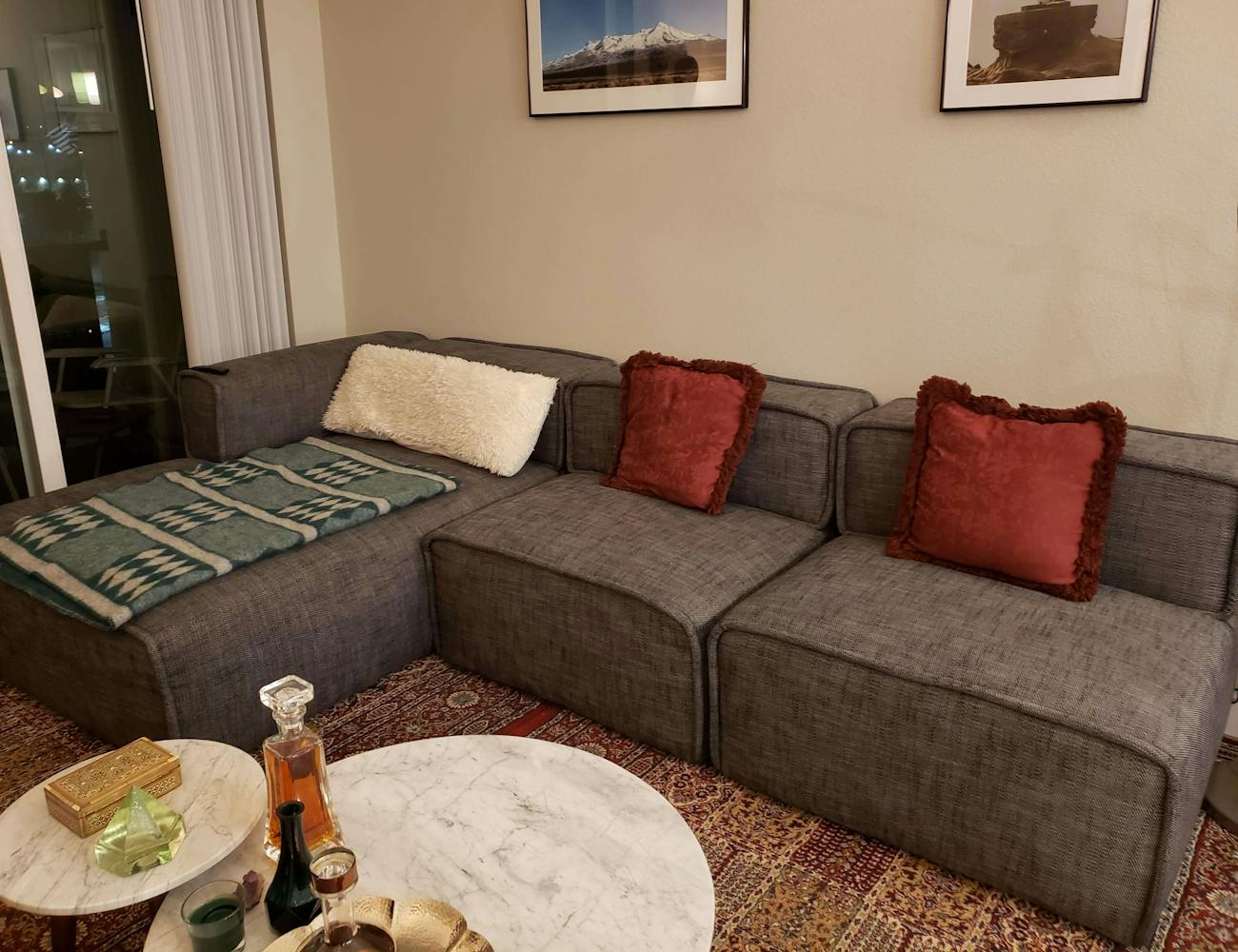 My apartment at Beacon85
Next, Jake and I took a trip down to California, to visit our dear friend Jon, and believe it or not, compete in the national Super Smash Brothers 64 Tournament. I did terrible btw. But, I talked about coding with the World Champion and we became fast friends, not bc of my Super Smash Bros skills but because we connected as humans.
With all the transitions happening. I wrapped up my lease with Beacon85. My beloved apartment. My brothers helped me pack up everything. I tossed my furniture into a storage unit, and that was it. The end of an era in my life.
St. Pete Beach, FL
Laguna Beach, CA
Newport Beach, CA
Orange County, CA
California Coastal National Monument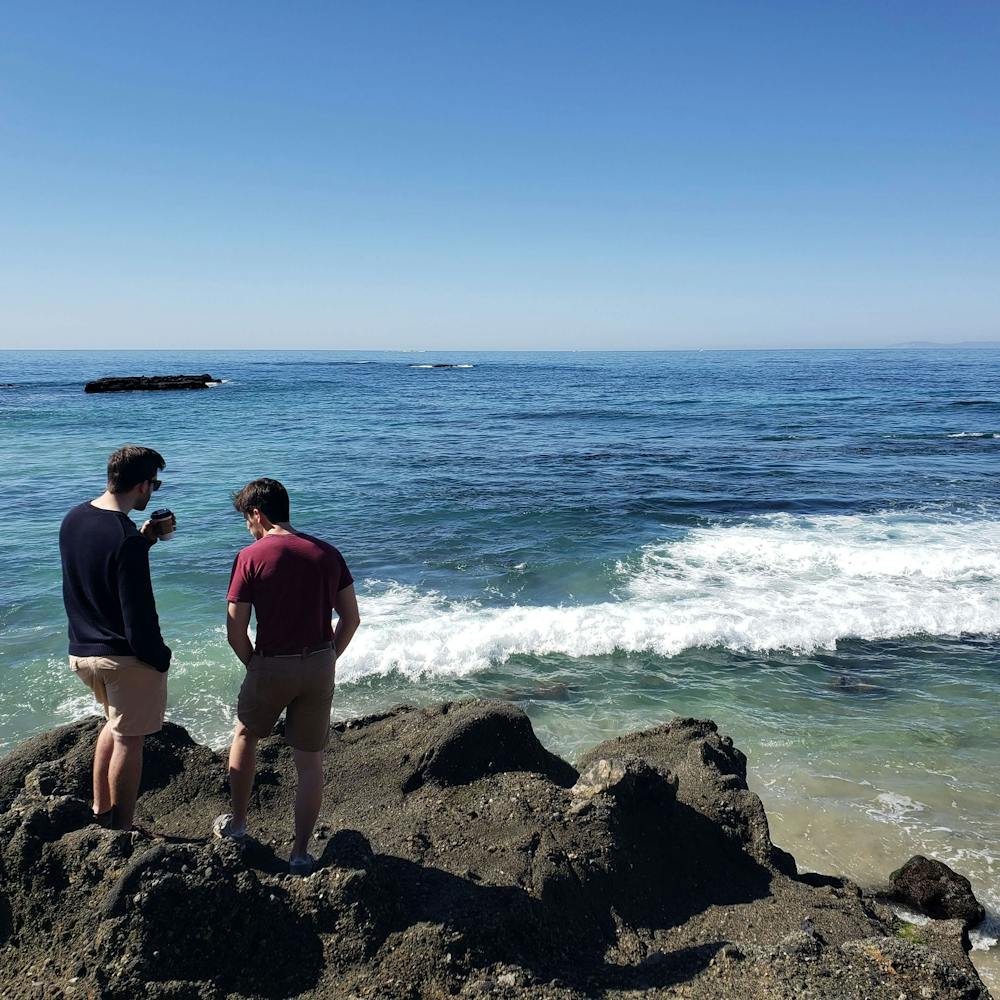 Jake and Jon bonding in Newport Beach, CA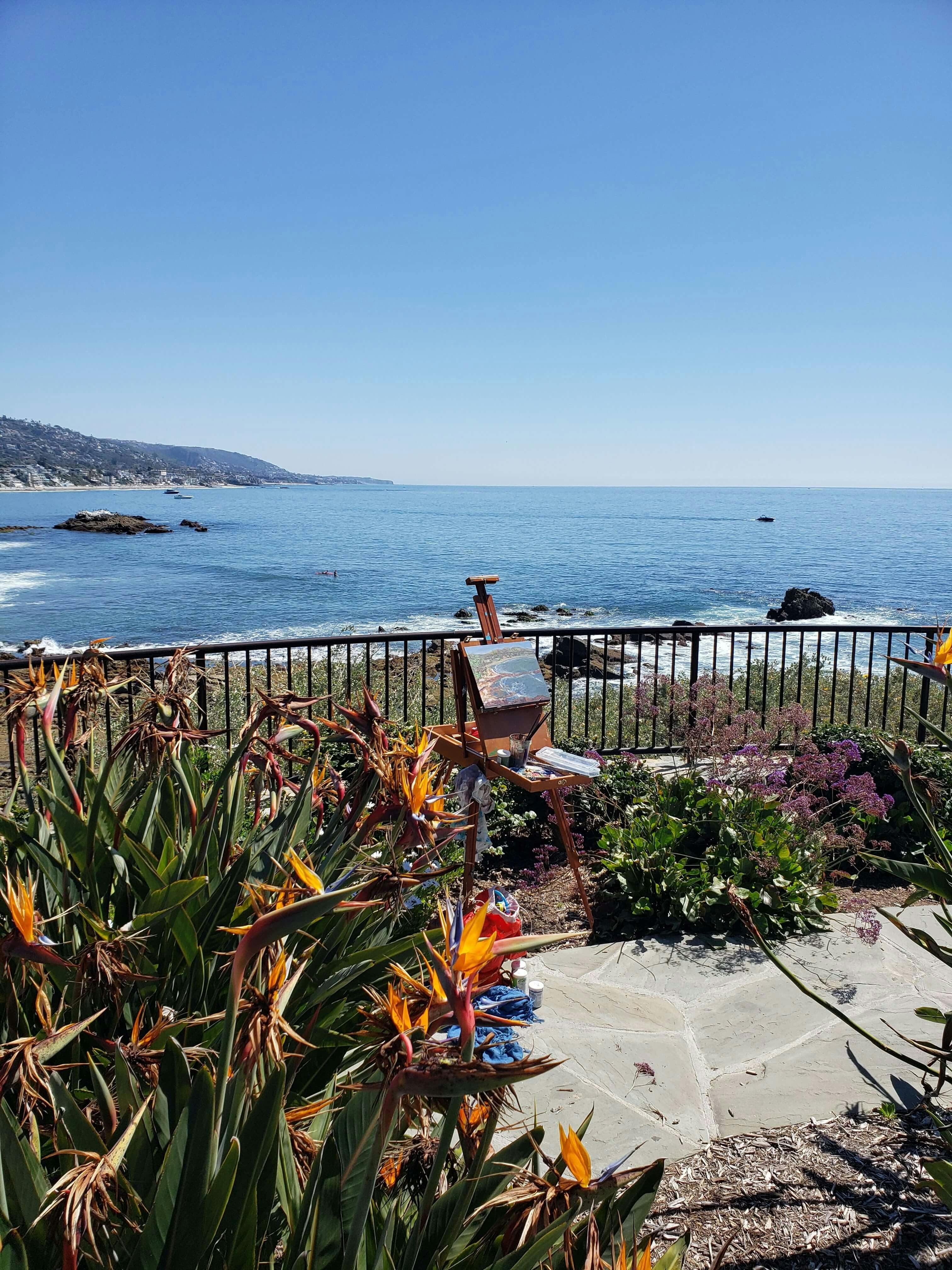 Beautiful painting being done at Laguna Beach, CA
Cubans and Cuba Libres
The last trip before my new job, Cuba. Siddhartha and I brainstormed about all kinds of trips we wanted to go on, Scotland, Japan, Norway, but given our time constraints, we settled on Cuba. But, Havana has my heart now. It's a gorgeous city, full of lively people and a strong feeling of being "indoors" when you are "outdoors." I spent the week drinking rum on the streets, walking through Old Havana smoking Cohiba Especiales, a.k.a. "Cubans", and driving around in a perfect condition vintage Ford convertible. It even was in red! I felt like a 1950's movie star.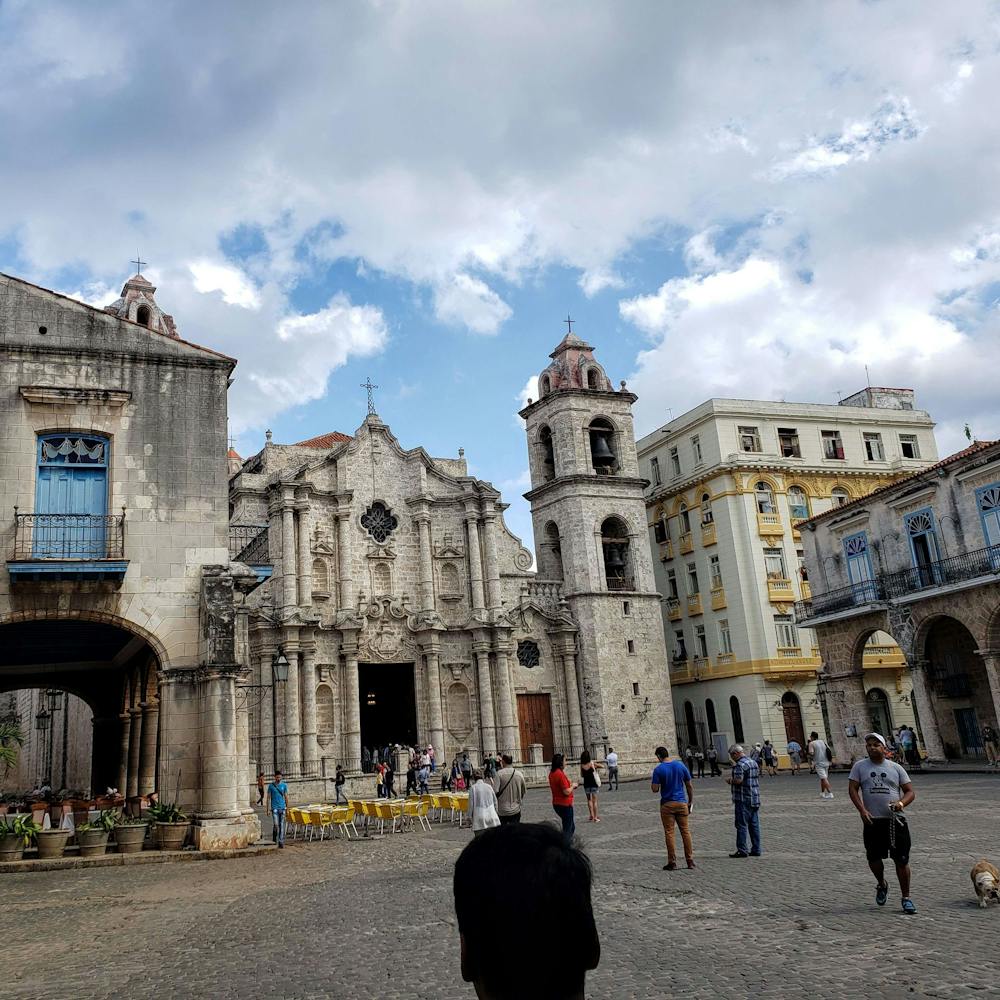 Downtown Havana, Cuba
Havana, Cuba
Beach Santa Maria del Mar, Cuba
Vinales, Cuba
Cigars and rum in the country
One of the highlights of the Cuba trip, was talking a 3 hour cab ride to the rural farms in the country-side. Siddhartha and I drove up to this little farm town, took way to many narrow red dirt roads, as we drove we saw goats, cows, and all types of animals, before finally getting to our final destination, a boutique organic cigar and rum maker! We sat down with one of the workers, and shared honey dipped organic Cuban cigars and delicious handcrafted organic rum, while having an in-depth conversation about the leaders in Cuba, life for the locals, and the government.
Siddhartha and I enjoying hand-made Cuban cigars & rum
Beach Day
The beaches were just wonderful too. Not over populated. Plenty of crystal clear blue Caribbean water. We got beach-side service for next to nothing. They brought us coconuts filled with rum and snacks all day. Before, preparing us for lunch, where they bought out a table, chairs, set a table cloth, and frankly provided 4-star restaurant service on the beach.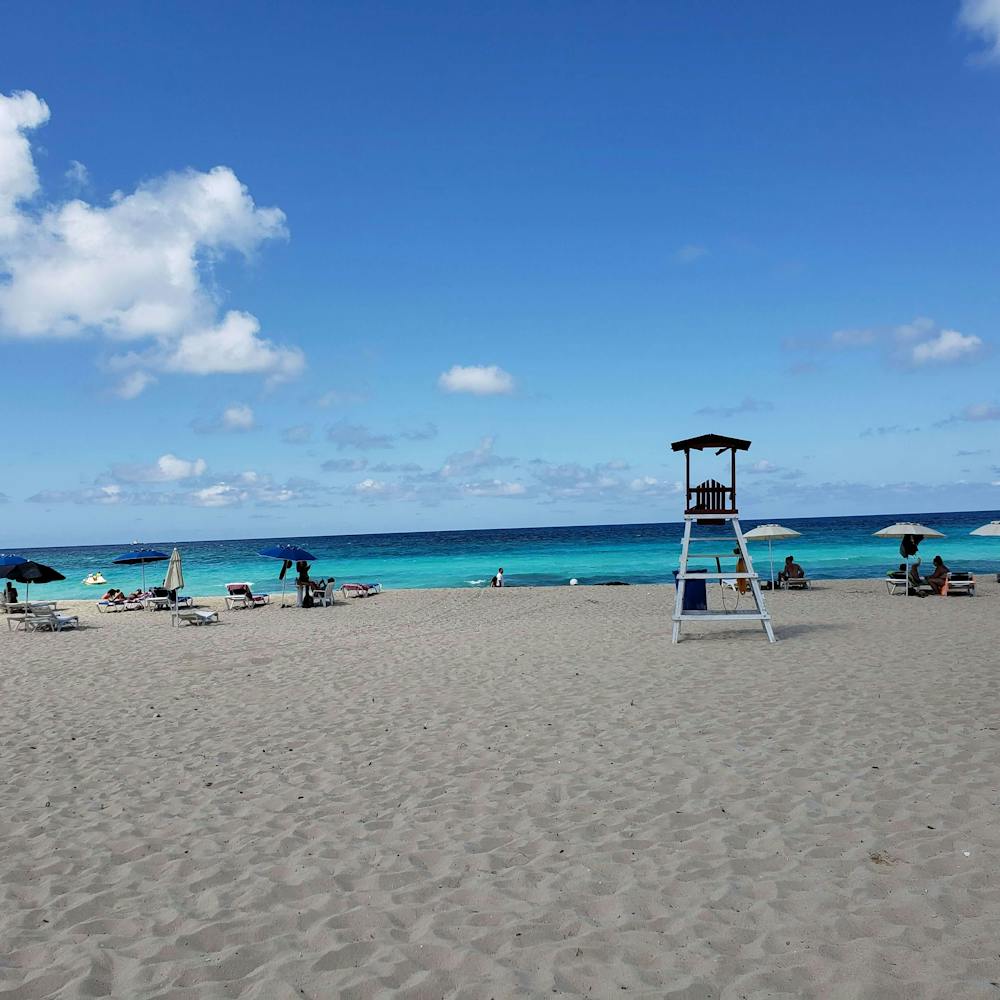 Santa Maria del Mar Beach, Cuba
April
Work
I officially started my new job, following my acqui-hire. But, my life was still spread out. My time was split between Denver, Boston, and weekend trips out-of-state. I had possessions in my storage unit, at Jake's house, at my parents house, and soon, all consolidated in a storage pod heading to Boston.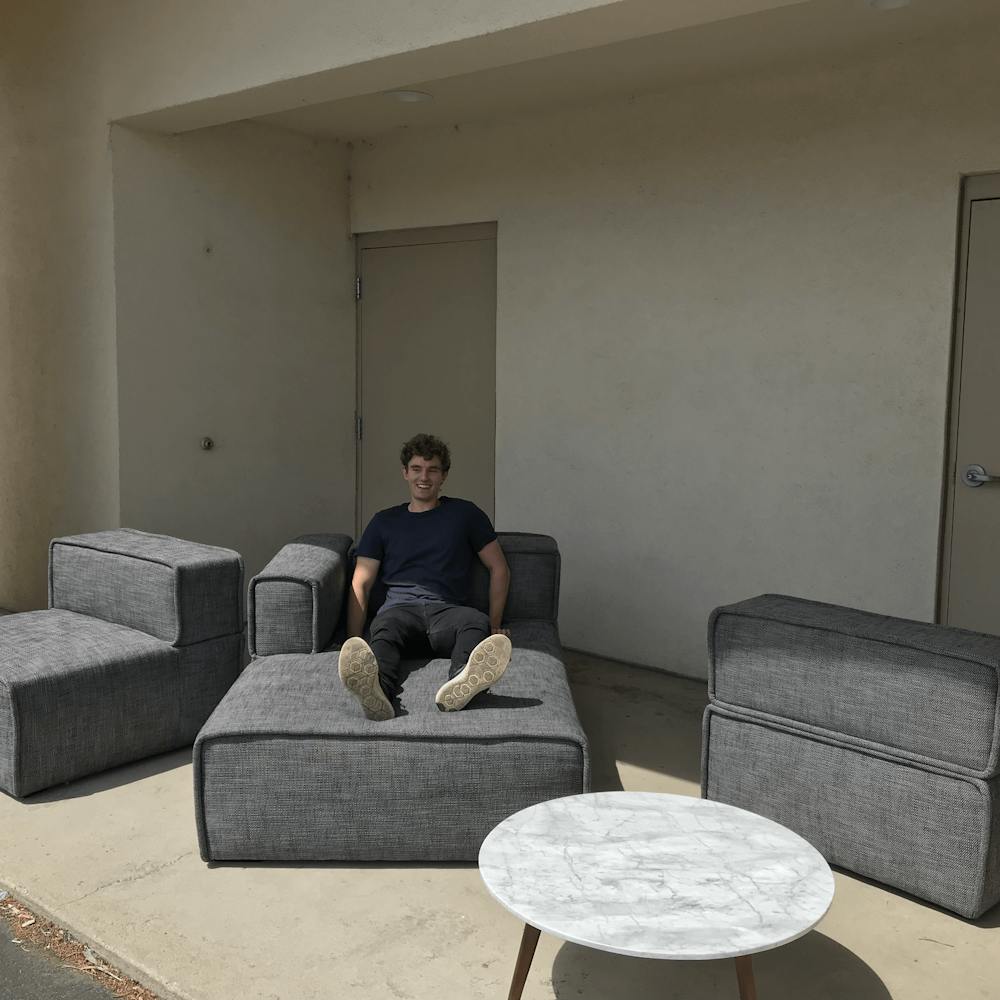 U-Haul living room with my brother Luke, thanks for always helping L
Spider bite
You never know what to expect in life. You think you are invincible when you're young but you can't account for everything. Two days prior I remember waking up with a small bite on my arm, and didn't think twice about it. Then, the next day, I noticed bright red streaks going up my arm. After some frantic Googling, I began to worry. After one more day, I went straight to the Urgent Care. It had gone up my arm to nearly my shoulder. Once it goes to the heart, you can have some serious complications. I remember walking with my luggage over to the urgent care as I had to fly out to Boston again. The doctor told me if it spreads any closer to your heart, get off that plane and go straight to the emergency room. Luckily, I was okay after taking some strong antibiotics.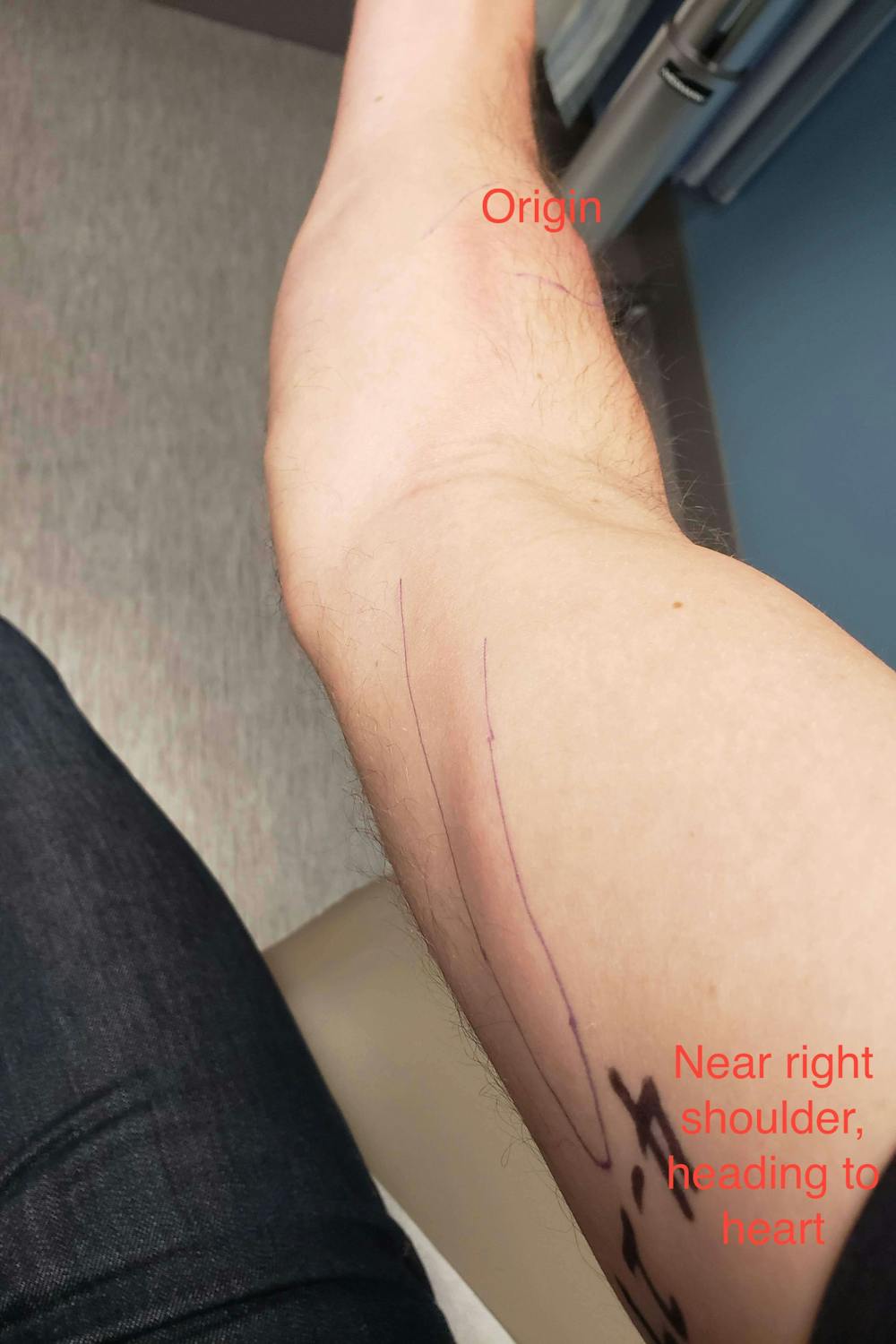 Spider bite in Denver
May
Month of goodbyes
Most of May was spent visiting with friends, family, grandparents, and my beloved dog George, a.k.a. Tuna.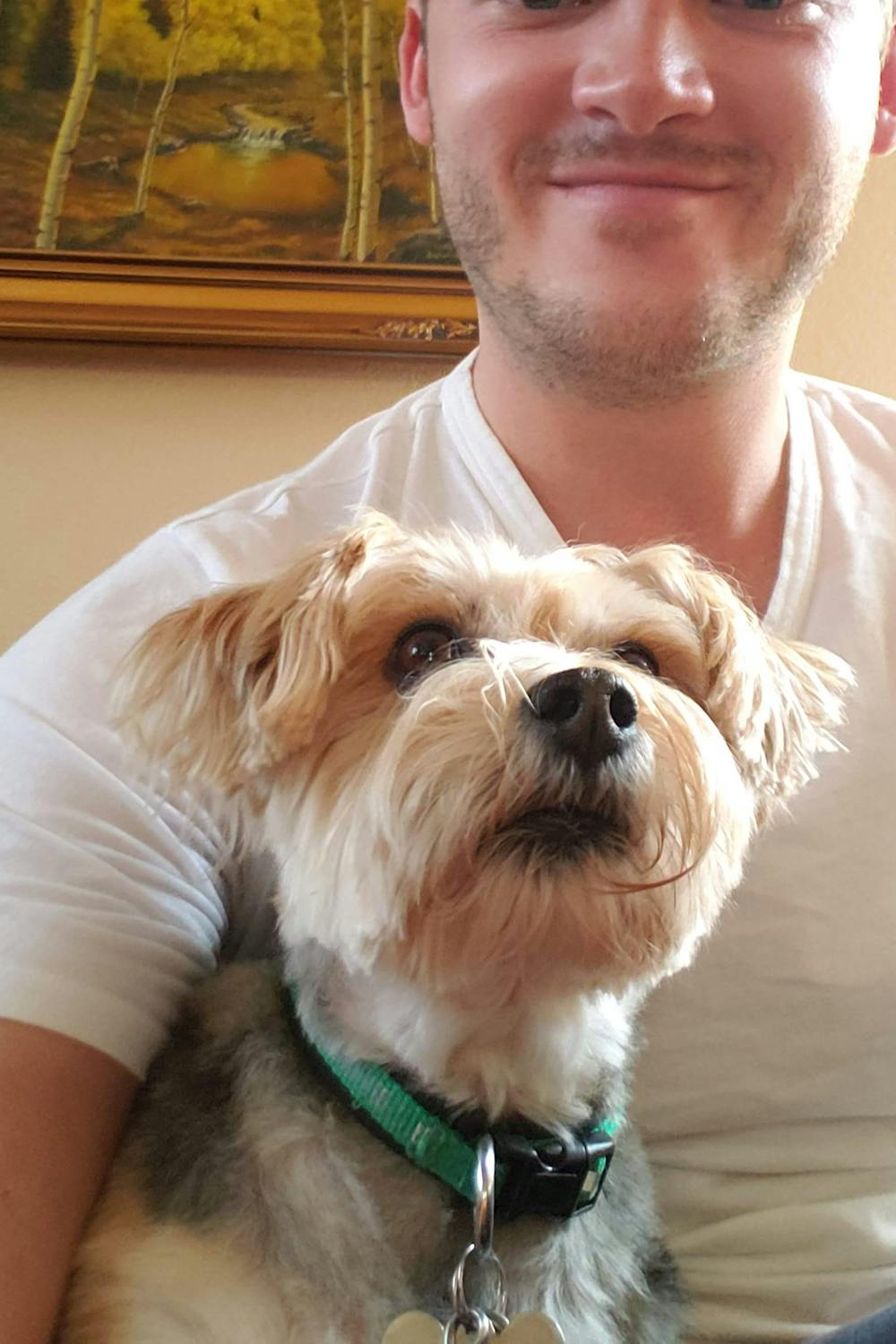 The #1 doge, Tuna
June
The car finally gets towed
I've had two cars in my life. My original Ford Taurus, the first car I ever owned. I paid for it in cash and drove it from when I was in High School, till I was 21. Then, my trusty Ford Five Hundred. I drove it for nearly 10 years. I got a lot of mileage out of that car. One of my close old friends, told me that, she knows I've not let success go to my head, since I had the job I had and still drove that car. That meant more than she knows to me. I try to remind myself to keep grounded. So I can have the life I want, to travel and retire early. But, not going to lie, buying a Tesla is pretty tempting.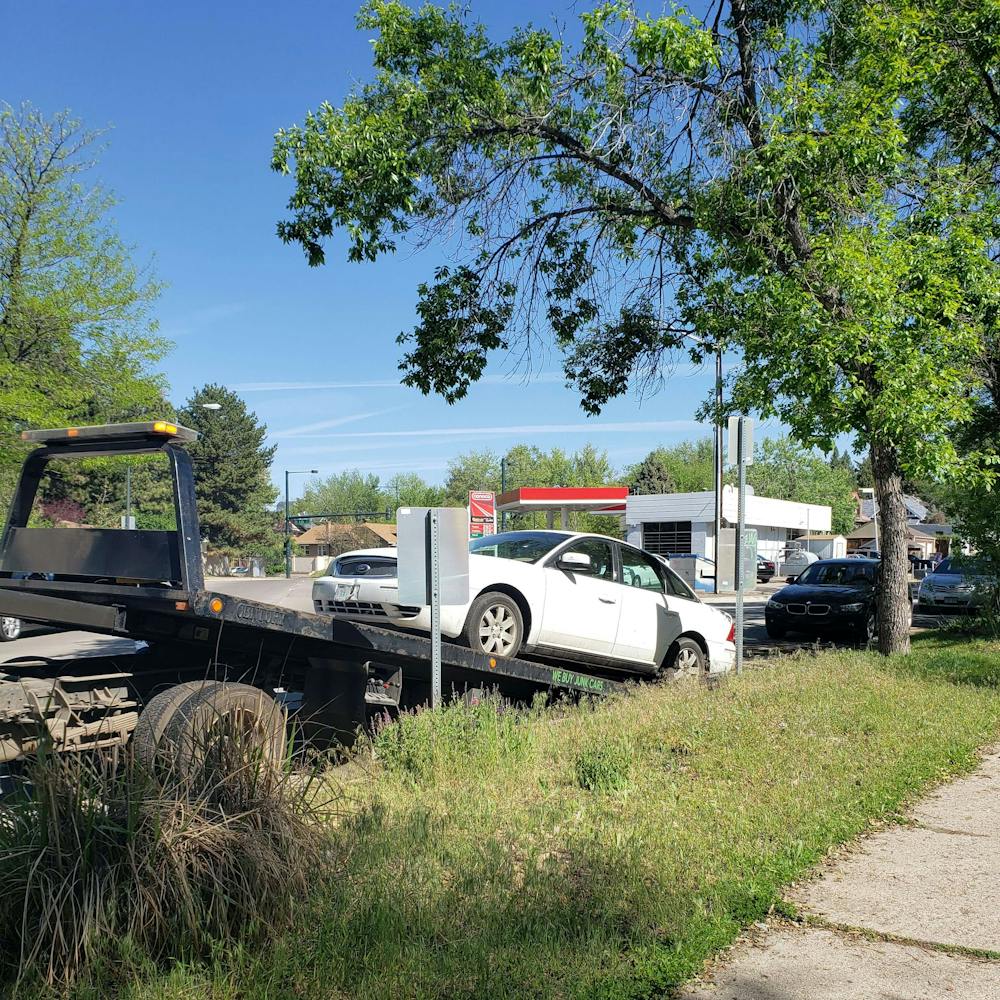 2007 Ford, final goodbye, that car saved me a lot of money over the years
OKC, OK
Having flown so many times in my life, I had going to the airport down to a science, so I thought.. I remember, when I flew to OKC, it turned out to be gate B99 at Denver International Airport. I literally think I ran 1-mile in dress shows and jeans, to get to my flight on time, I was the last passenger on the plane, with 1 minute to spare (60 secs) before they closed the gate. Alas, I made the flight.
Oklahoma city was a very unfortunate trip. Before I left Denver, I wanted to go on a special trip with my brother Adam. It was his dream to see Juice Wrld in concert. I bought the plane tickets, found a historic hotels in downtown OKC to stay in and everything. Then, my parents told Adam he was not allowed to go. No reasons, no discussion, nothing. Adam was crushed, I never felt less close to my mom and step-dad. Months later, Juice died of an OD. I'll always have a soft-heart for Adam, he will never get to see Juice in concert, his favorite artist. I love my brother deeply and would do anything to change that.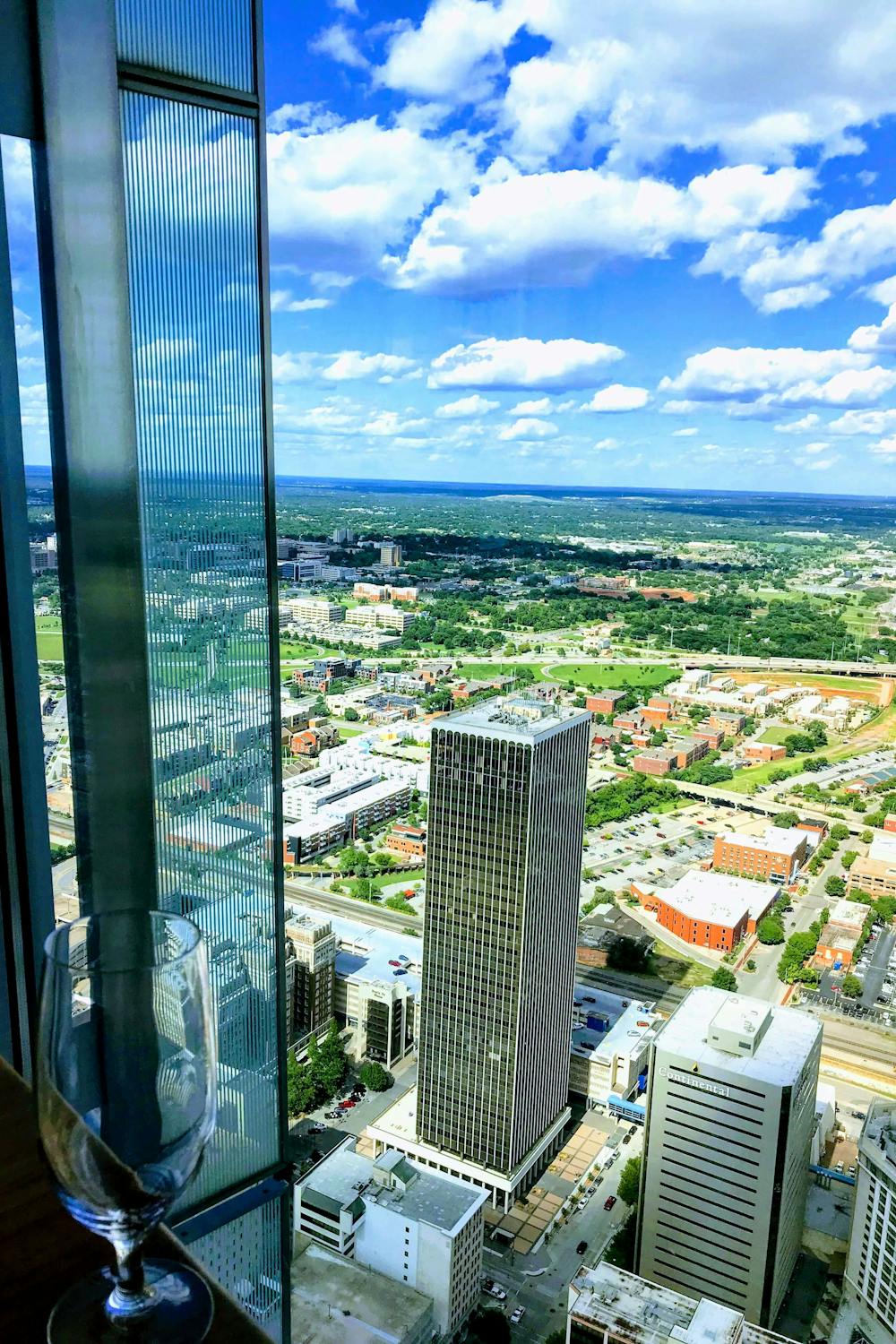 Fine-Dining in OKC
Portland is too weird
Jon and I took a trip to Portland. It was a blast. We rode scooters all through the city, ate way too many doughnuts, and explored every inch of the city. I'll never forget one moment of the trip, when Jon and I were scootering through the city, we at one point realized, it was illegal to ride the scooters through the river-way bridge area. But, we were anyway. And these young kids, probably my brother Adam's age (18), got yelled at by an old man saying "You're not allowed to ride in here.", and without missing a beat, they yelled, "F%$# YOU OLD MAN", and I thought, this, right here, is the circle of life. Later on this trip, we took a journey up to Mt. Hood, where it was pouring rain and thunder was all around us. But, rain or shine, you only get to live once.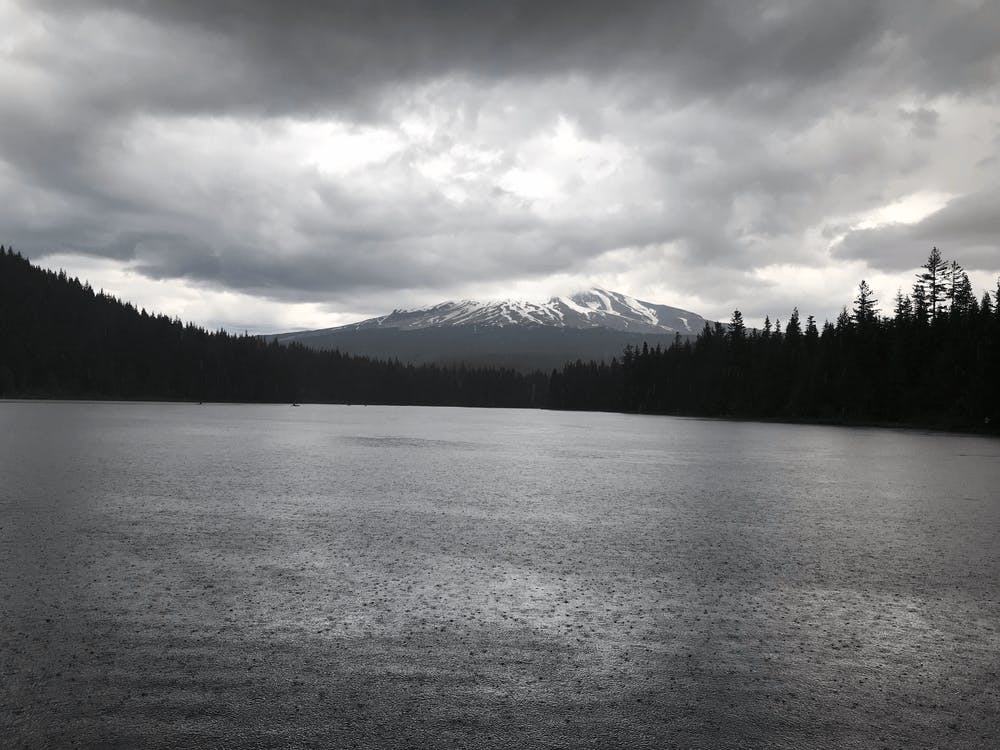 Mt. Hood, OR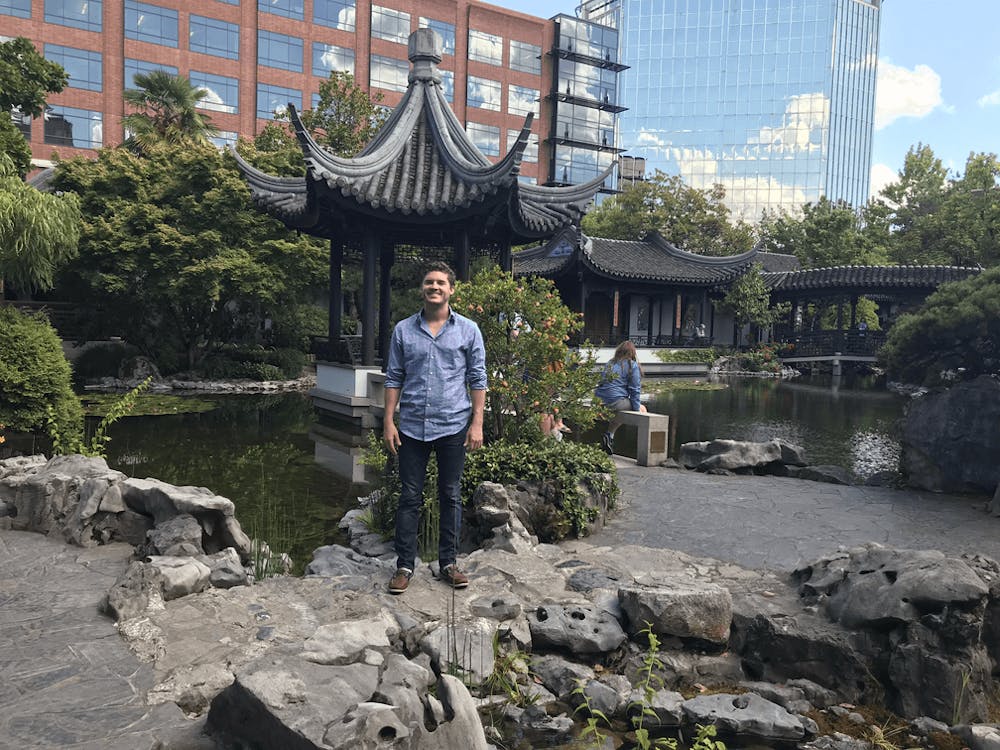 Japanese Gardens in Portland, OR
Oklahoma City, OK
Portland, OR
Corbett, OR
Cannon Beach, OR
Boise, ID
From Alpaca to Boise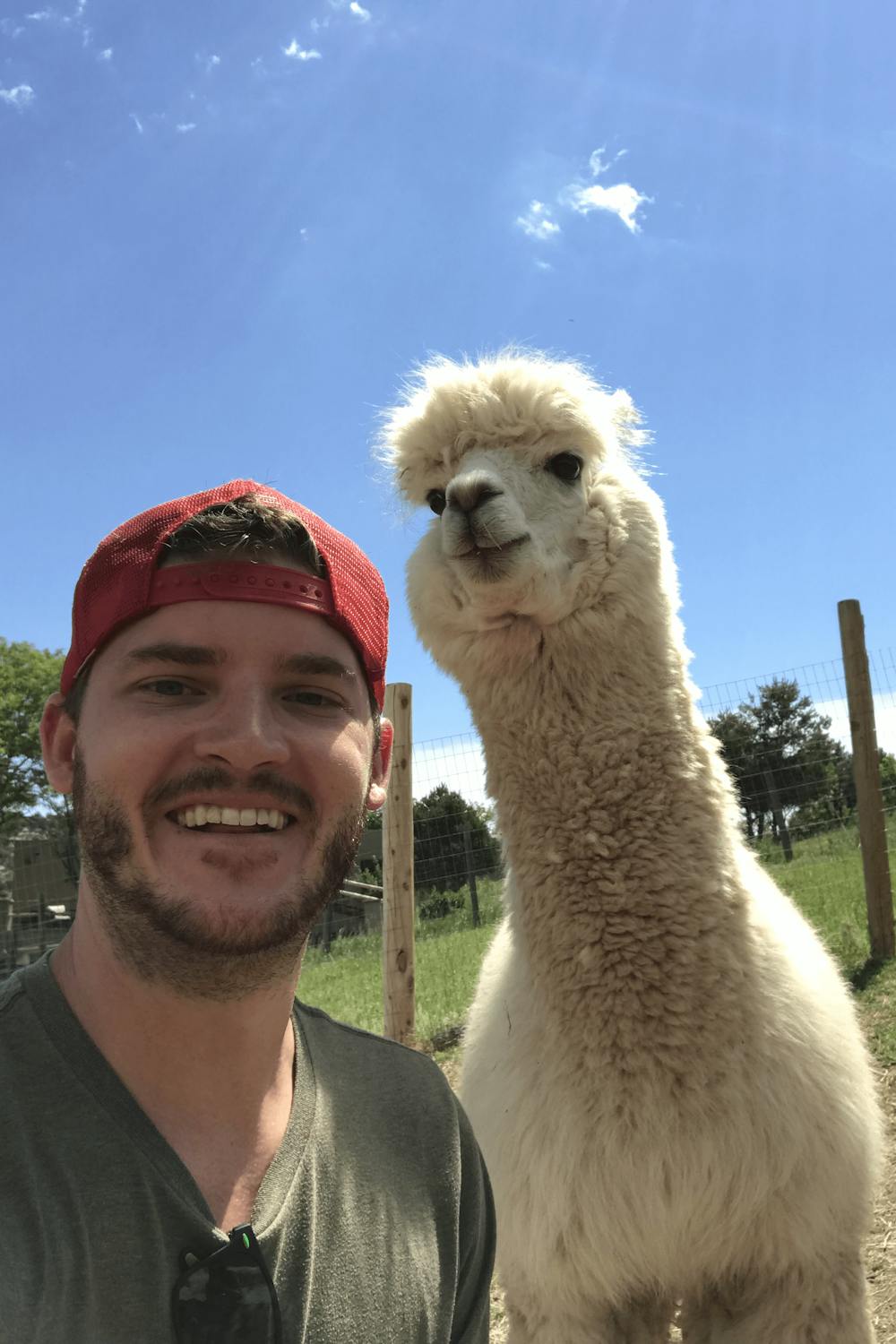 Alpacas in Denver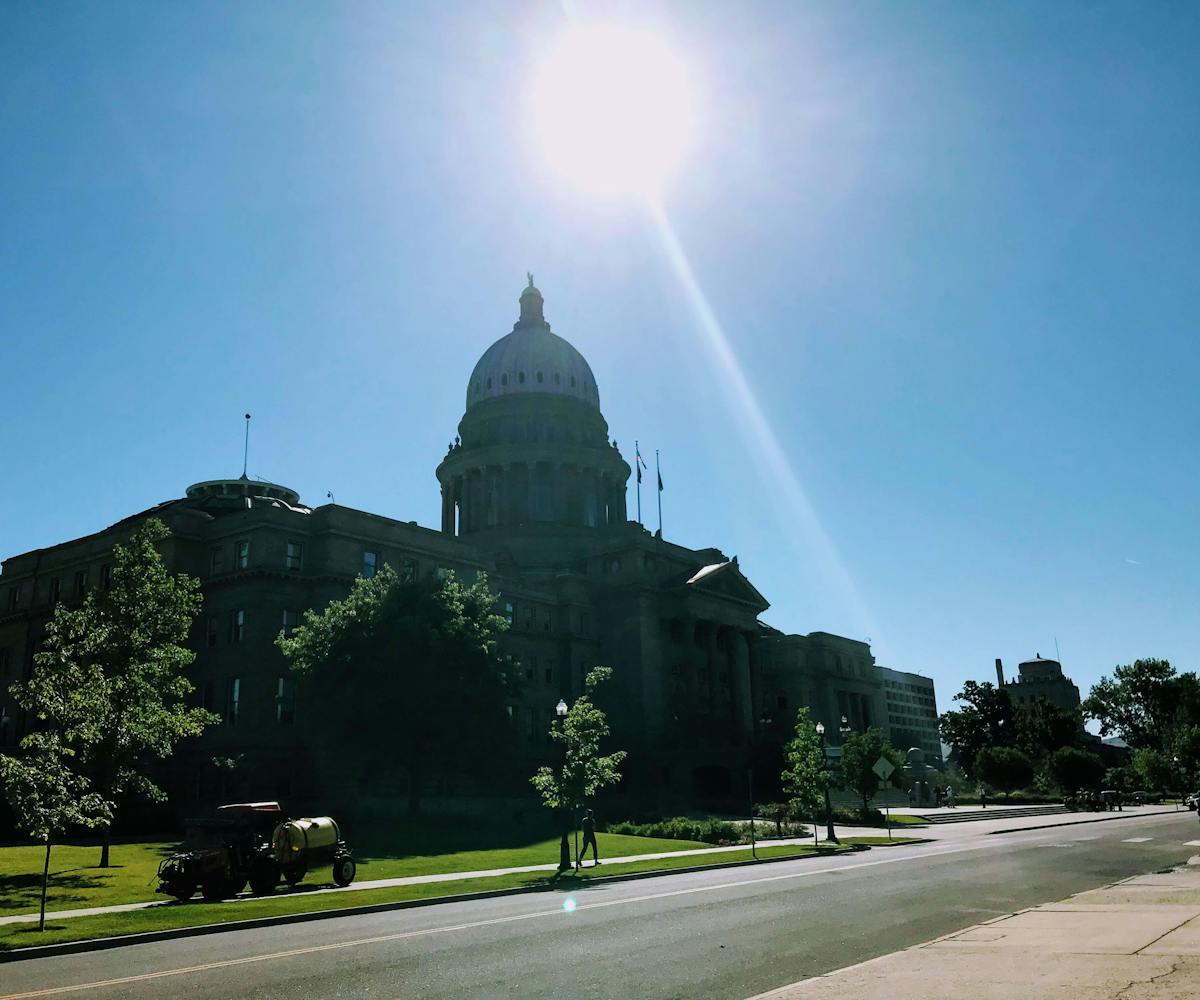 Downtown Boise, ID
Boston, MA
Denver, CO
Boston, MA (2nd)
Denver, CO (2nd)
July
More goodbyes
Before I left Denver, officially, I made an effort to speak to all of my close friends and family, and my not so close friends and family, to set right any wrongs or be the bigger person. A story for another time. One of my favorite friends over the years is Rachel. We met at church when I was 23 or 24 and became instant friends. Although, life has gotten in the way of our day to day friendship, I know we will both stay friends for years to come, lifelong friends. I took Rachel out to dinner at one of my favorite Denver Steakhouses, as our goodbye for now.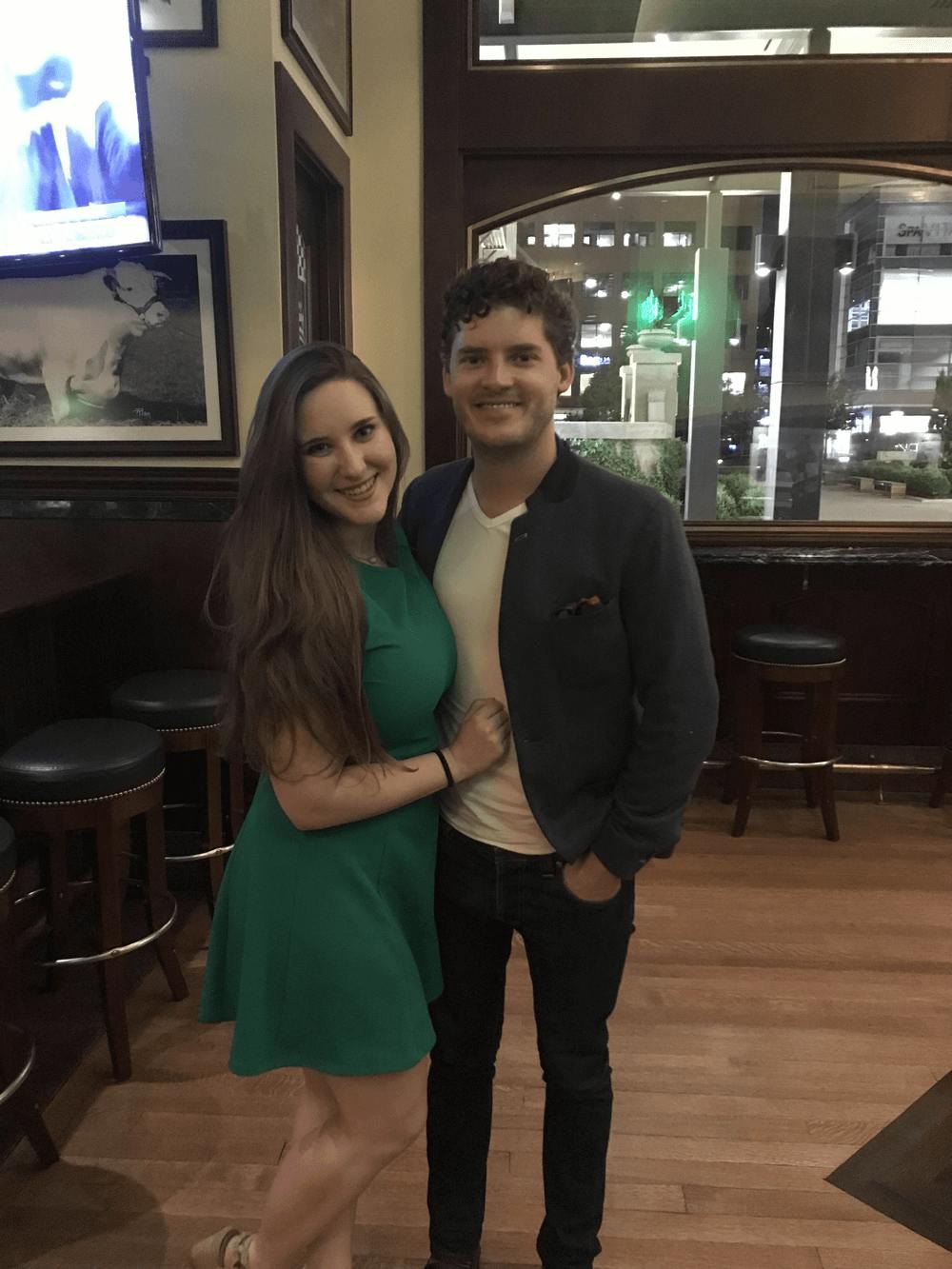 Rachel and I at one of my favorite chophouses in Denver
Shallow roots
After months of life on the road. Traveling in between Denver, living at Jake's house, and my temporary room at Siddhartha's, and of course, in hotels and AirBnb's here and there across the country, I put down some roots in Boston, MA. It was time to start my new life.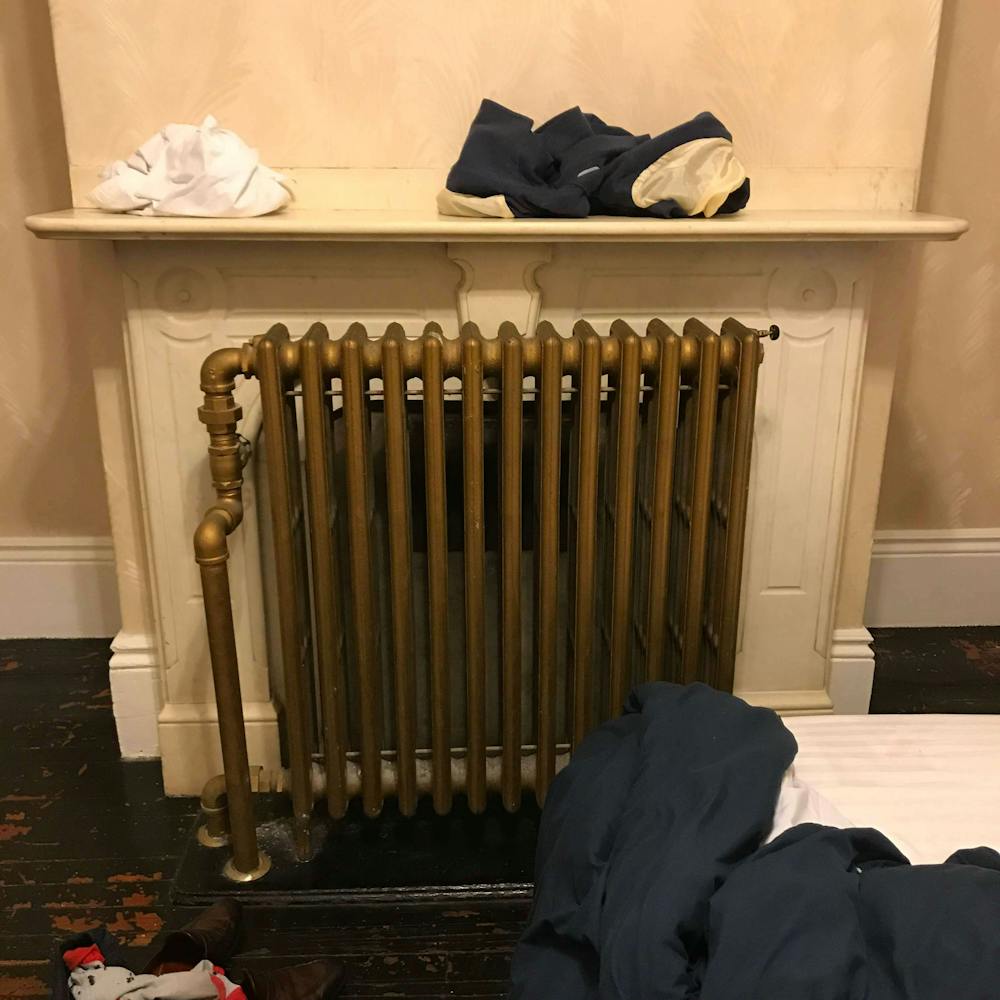 Where I was staying in Boston (AirBnb)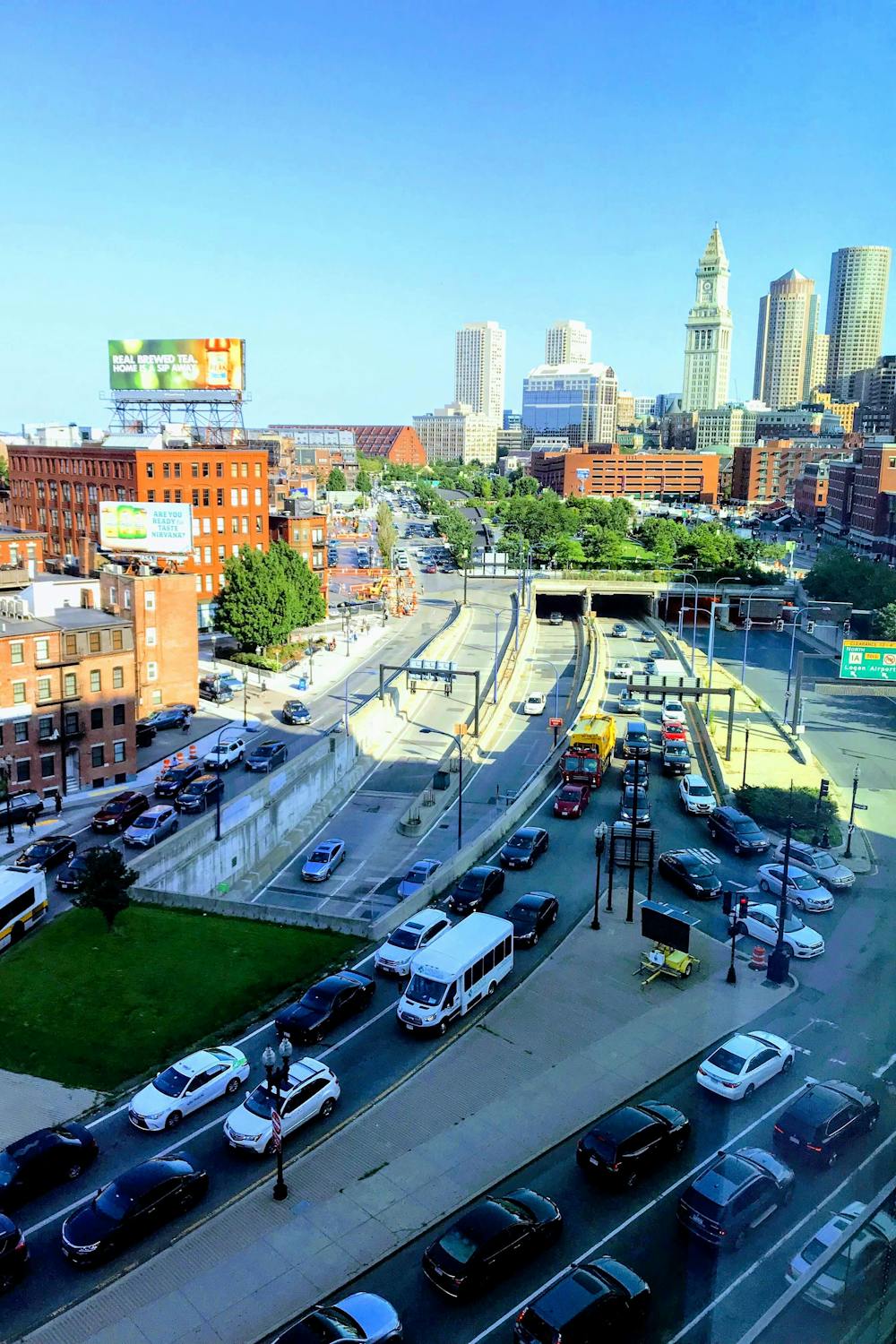 My new apartment in Boston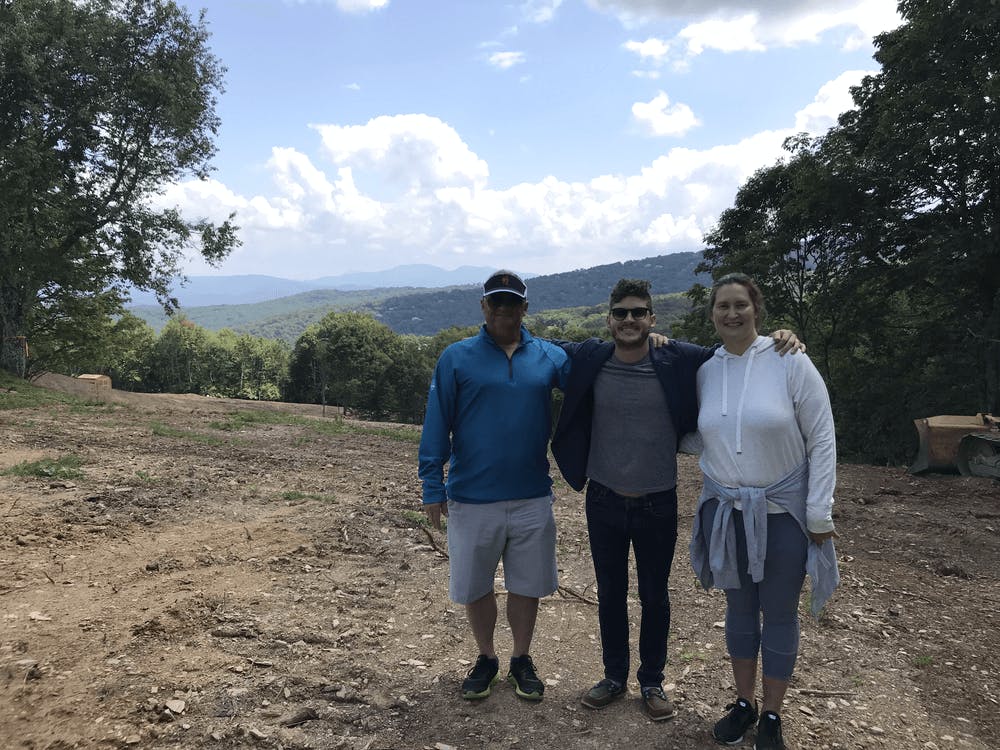 Future house site picked out together with my dad and step-mom in Asheville, NC
Trying to dig in my roots
Wanting to make the most out of my somewhat-forced move to Boston, I went all over the city. Trying the top eateries, watering holes, and architecture that the city had to offer. Often when I talk to people about living in New England or Mass (Massachusetts) , they half-joking say the best part of Mass is outside of it. All the perfect East Coast states such as Vermont, New Hampshire, Maine, etc. Thus, I began to travel around nearby states to explore.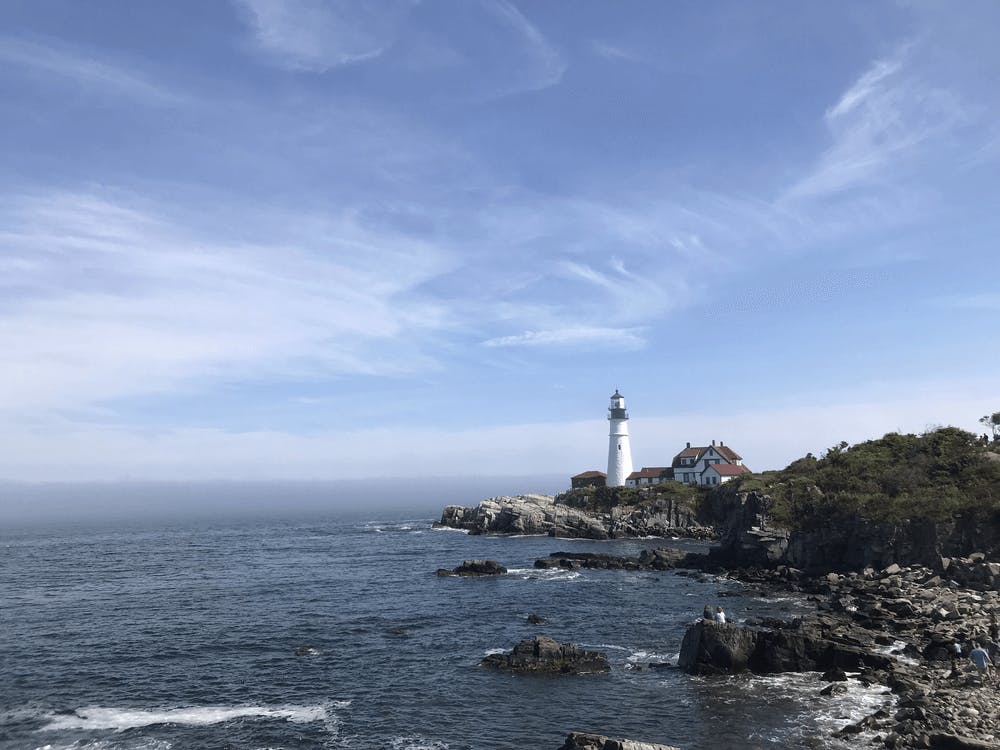 Lighthouse in Portland
Boston, MA
Sommerville, MA
Tampa, FL
St. Pete Beach, FL
Ashville, NC
Portland, ME
Cap Elizabeth, ME
August
Another visit to NYC
For FinTech, a majority of players are in New York or London. I always jump at the opportunity to travel between Boston and NYC. Often, I took the train, which was wonderful as I could listen to music, podcast, and have a moment of silence form the hustle and bustle of life. Not to mention New York has the best food in the world.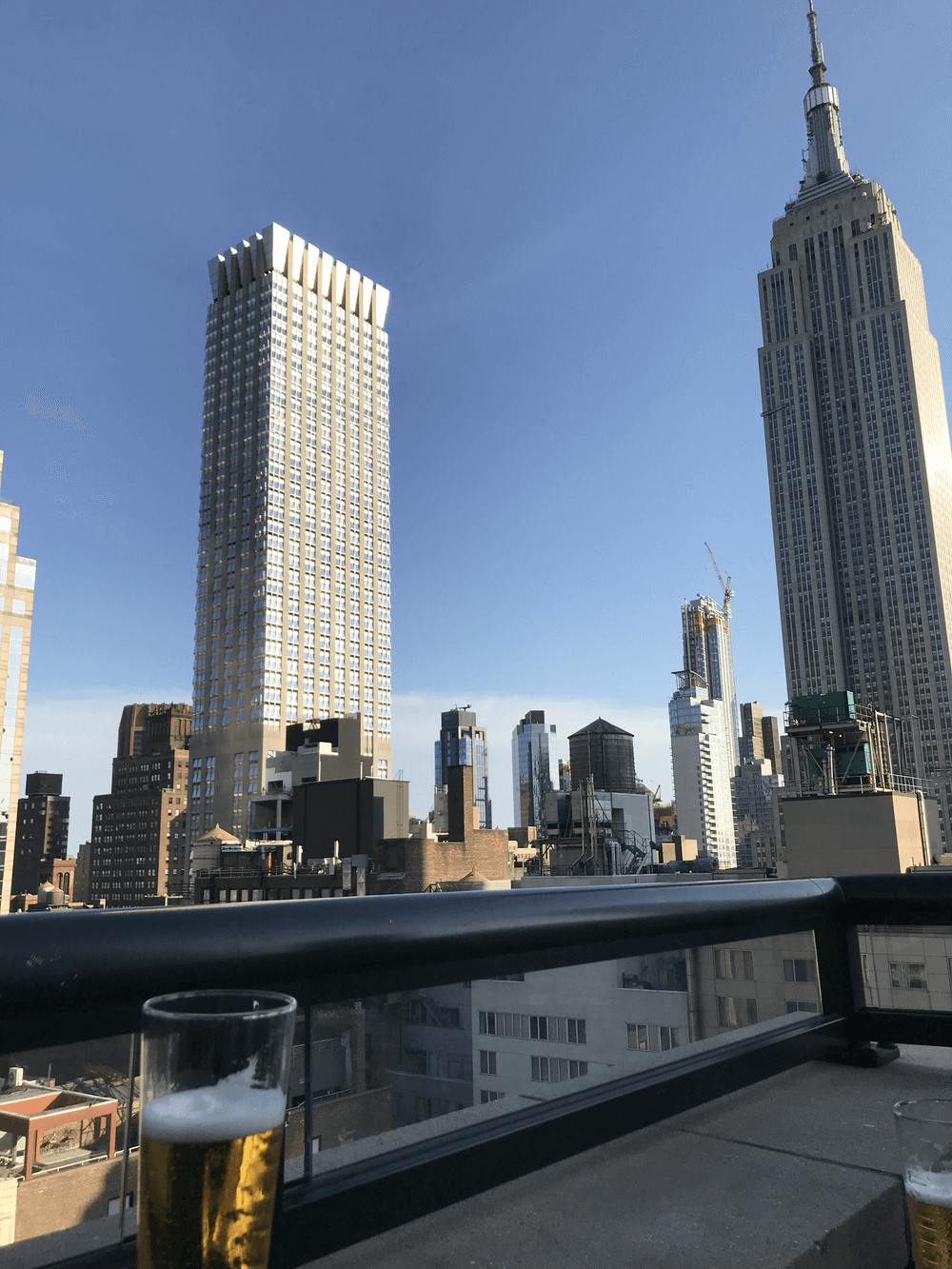 Rooftop beers in NYC
September
New girlfriend
I met Chang after work one day at a local Italian place. We had a great conversation and after that, we were inseparable. Now we have traveled all over New England, went to Puerto Rico, and are working hard everyday to achieve our FIRE (Financial Independent Retire Early) goals. We plan to move back to Denver together at some point in the future, and to re-integrate into my community out there.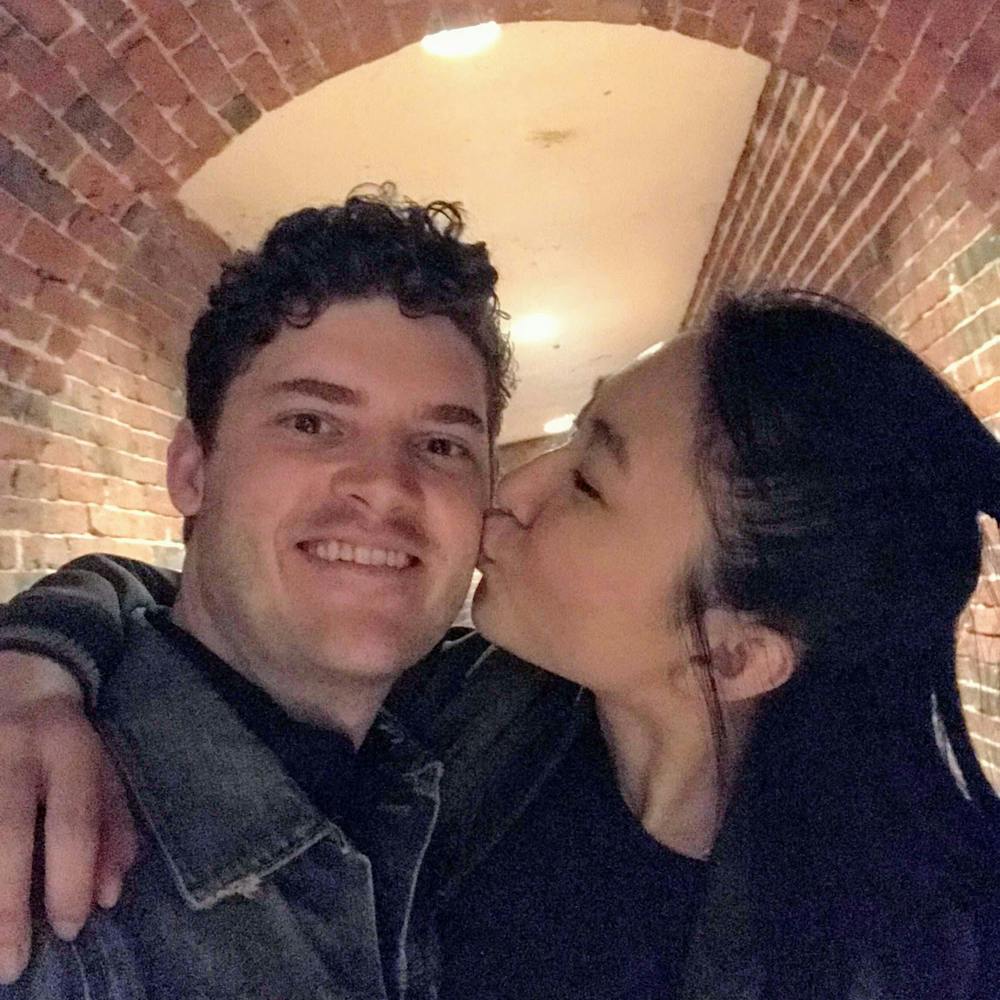 Chang and I in Boston, MA
Back to Denver
I try to make an effort to see my family two or three times a year. And of course, my dog back in Denver, George, a.k.a. Tuna. Fun fact, George was given to us 8 years ago, by our Aunt. After my parents got divorced, our Aunt thought he would help my brothers and I. That was such a meaningful gift. George and I bonded more than any other dog I had in my life, and I hope I see him again someday.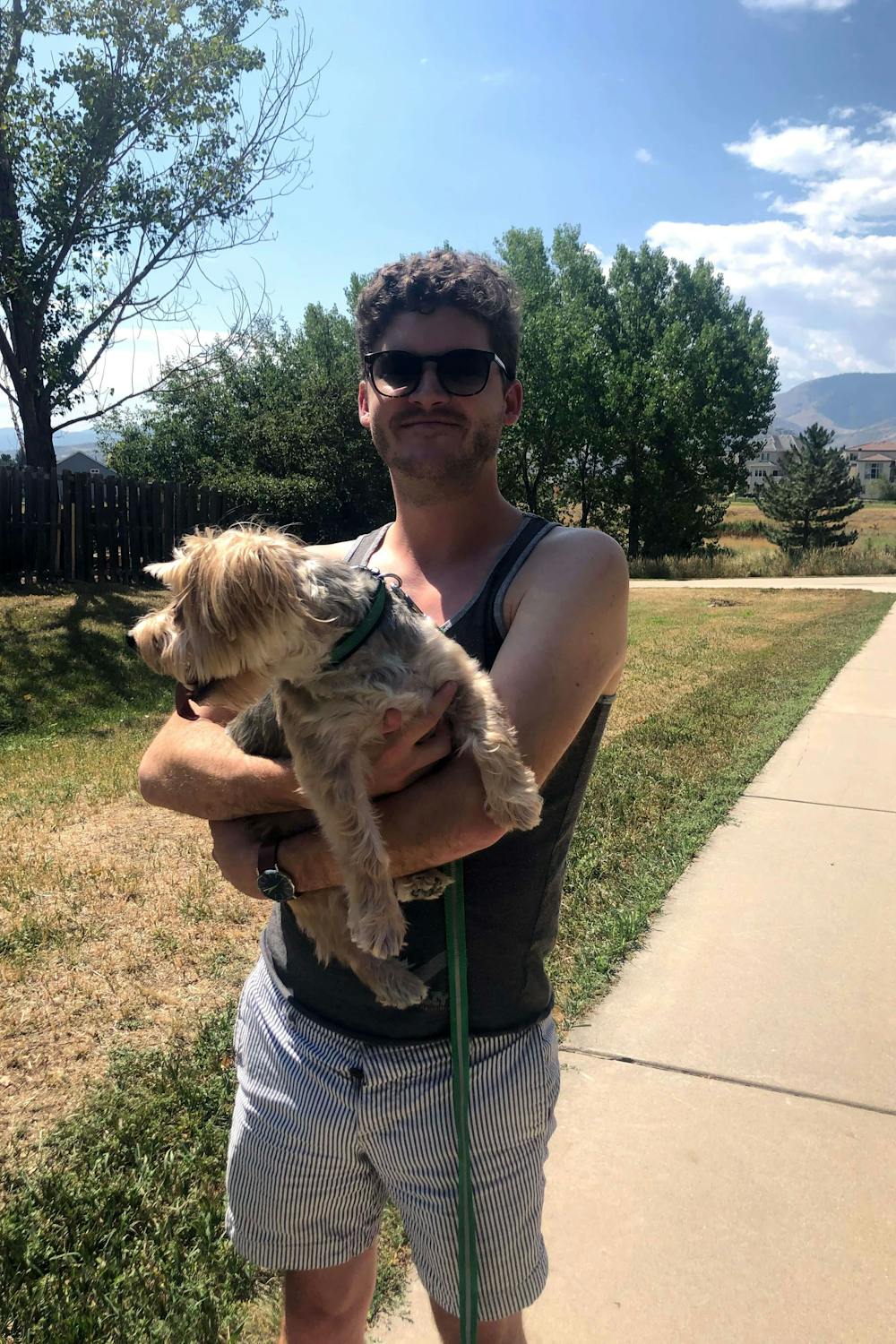 Tuna and I in Denver, CO
NYC, again, again
Back in New York City for business. This time, Justin and I were able to meet up with Jake's girlfriend and sister who happen to be in NYC at the same time, we all met for rooftop drinks! Love when life has these little pit-stops.
Another State for the books, Rhode Island
Chang and I were able to drive up to Providence and Newport, RI. Although, I am not the biggest fan of Massachusetts, I love New England. The small towns, history, windy roads, it's all so perfect. While visiting Newport, RI, we stumbled across this quaint and historic pub, The White Horse Tavern, an upscale farm-to-table American cuisine & rum drinks bar, dating back to 1673. Finding gems like White Horse, makes me feel my time in Boston is worth it.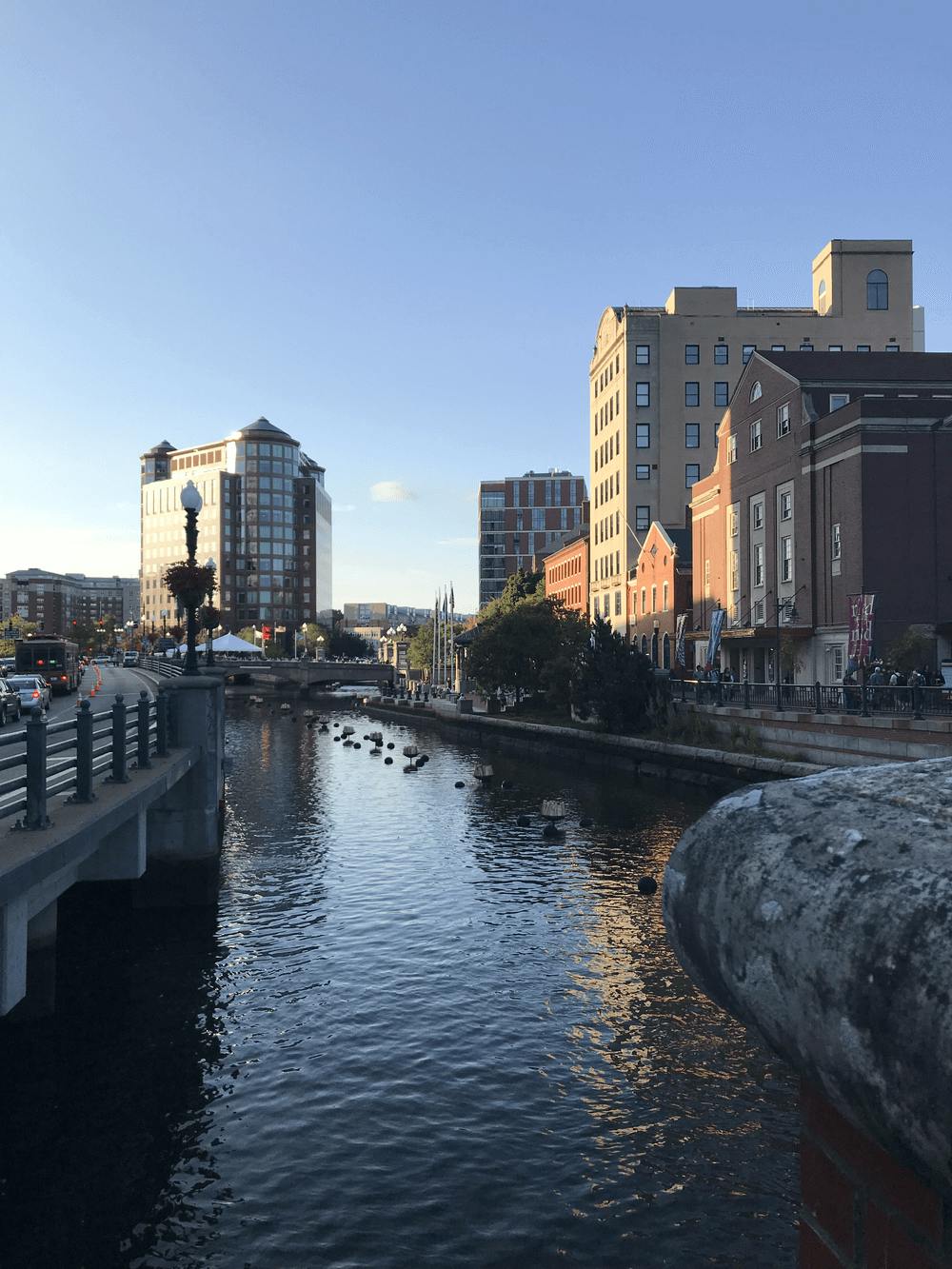 Providence Fire Festival 2019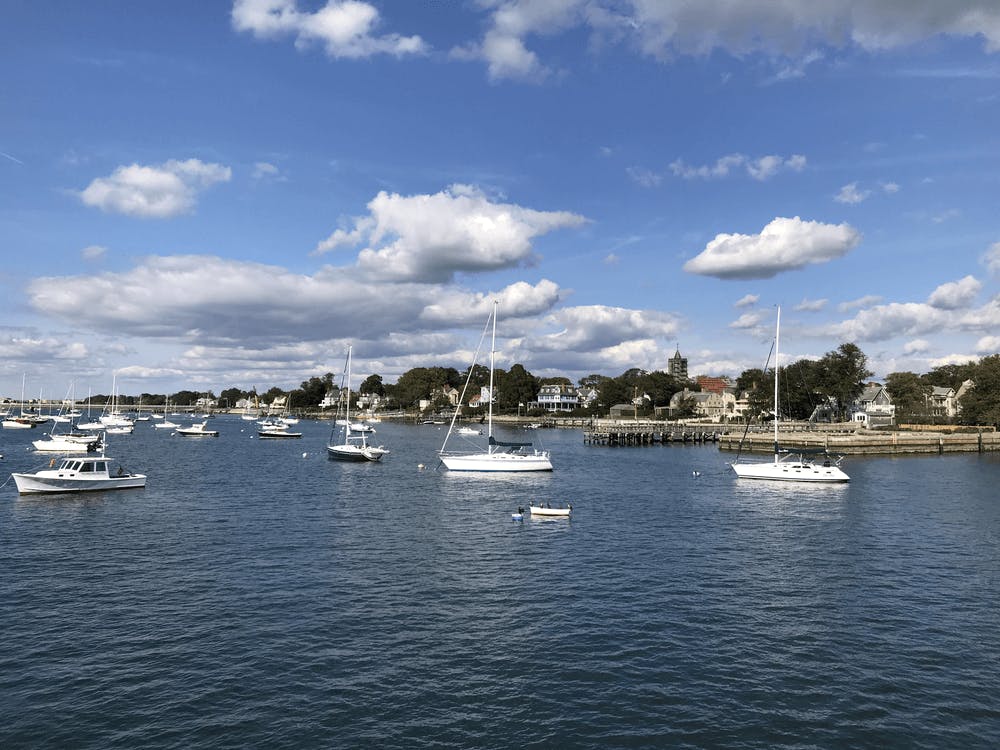 Newport, RI
Denver, CO
New York, NY
Providence, RI
Newport, RI
October
Tax-Free
One of the things I despise most about Mass is the high-taxes and utter lack of evidence my tax money is being stewarded and spent efficiently. I digress, Chang and I drove past the border in New Hampshire as many Massites do, to go to Apple and other stores. I bought a brand new MacBook Air to get back into coding during my free time.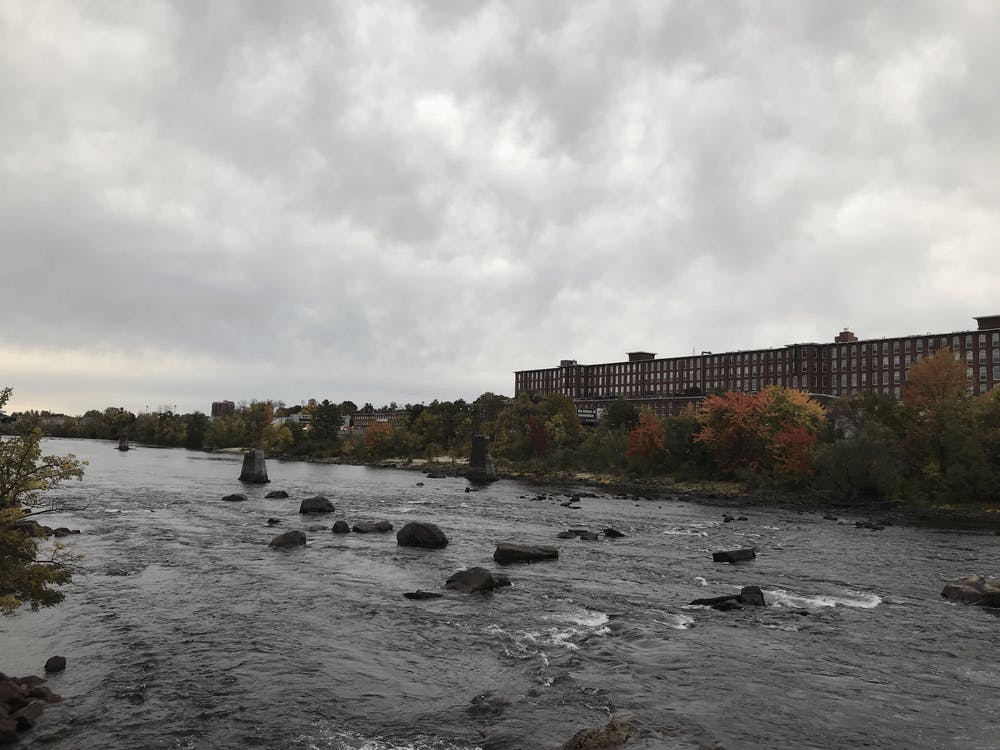 Nashua, NH
Lima, Peru
Checking off my minimum one country per year. I asked my travel bud Jon to come with me to Peru to go see Machu Picchu. I was so impressed by what Lima had to offer as a city. Fabulous ocean views, great bars and restaurants, excellent priced hotels, and a city that was crafted on-top of hills wrapped in greenery.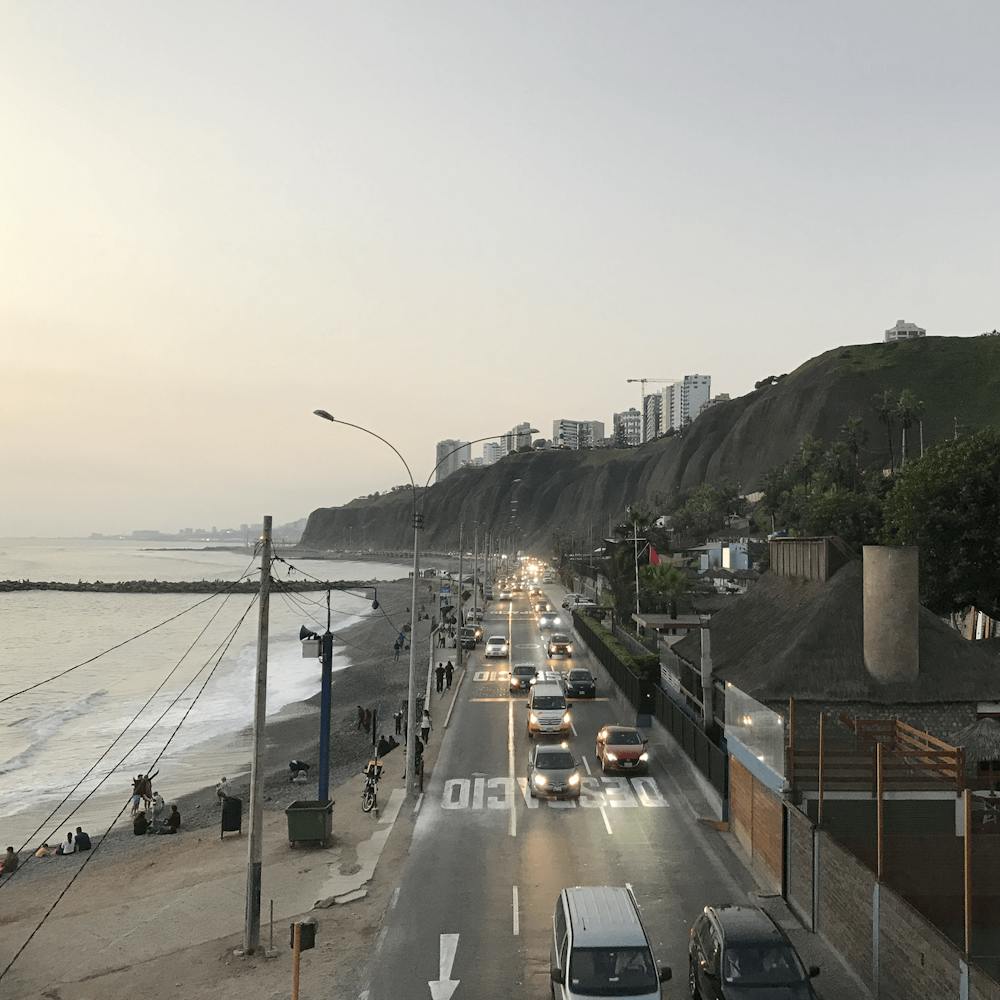 Lima, Peru
After Lima, our next stop was Cusco, Peru. I remember Jon and I took this short 45-60 min flight between Lima and Cusco, but they ended up having a runway traffic jam and we spent around 4 hours on that plane, without a single announcement, after 2 hours in, then of course it was in Spanish so we had no idea. But, finally we got to Cusco. I passed the time listening to Permanent Record by Edward Snowden. I'm a huge fan of Ed and privacy.
Cusco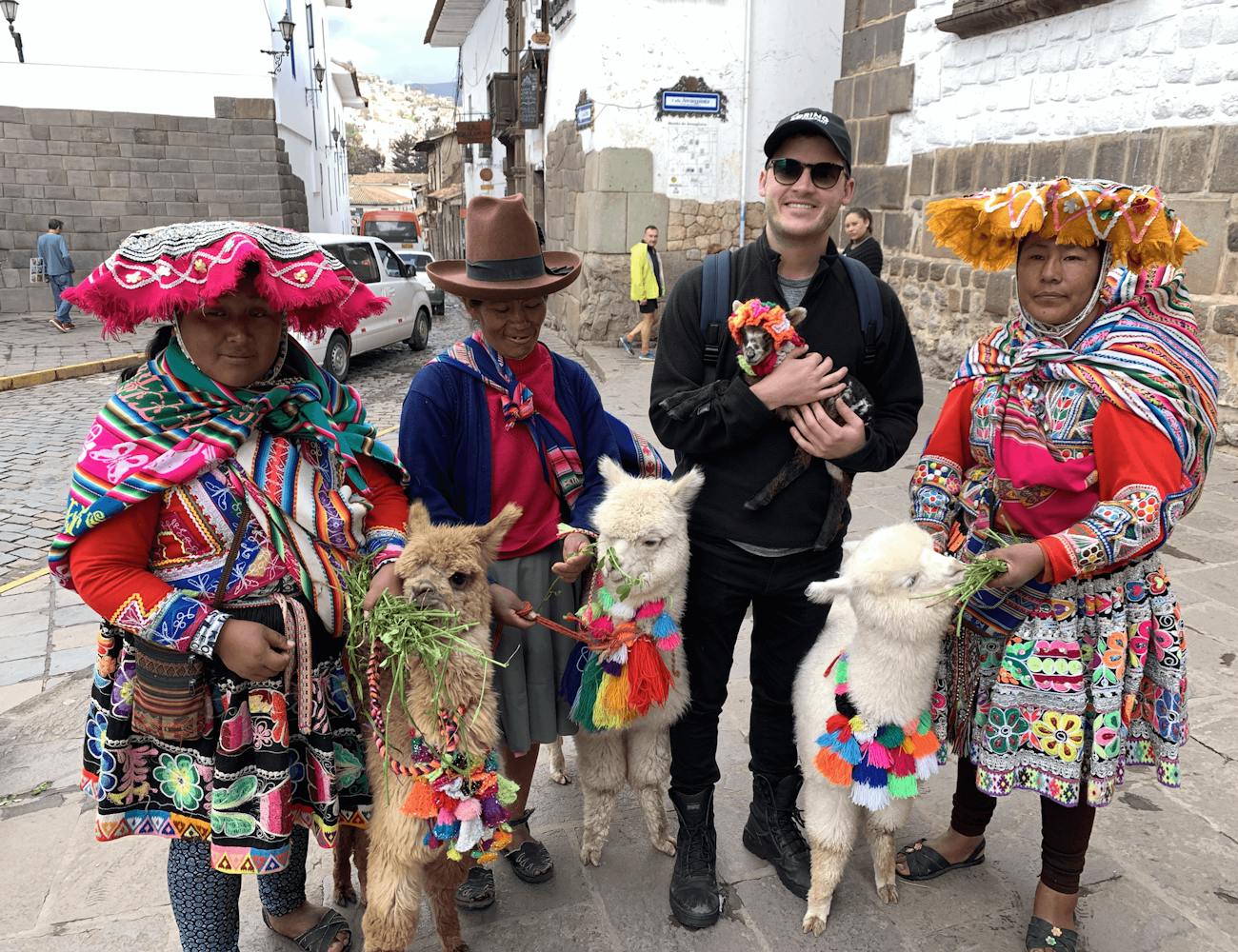 Alpacas in Cusco, Peru
I was amazed by Cusco. We stayed in an old monastery that was converted into a 5 star hotel. It was incredible, it felt somber and peaceful. Exactly what Jon and I needed. We had dinner there that night, somehow we were the only two guests. So we had a private table in a wing of the monastery, where they brought out fine beef, alpaca, wine, and liquor. Serving us like kings. It was wonderful.
The road to Machu Picchu
Next, Jon and I took the train from Cusco to Aquas Calientes. It was incredible to see all the country-side through the train window.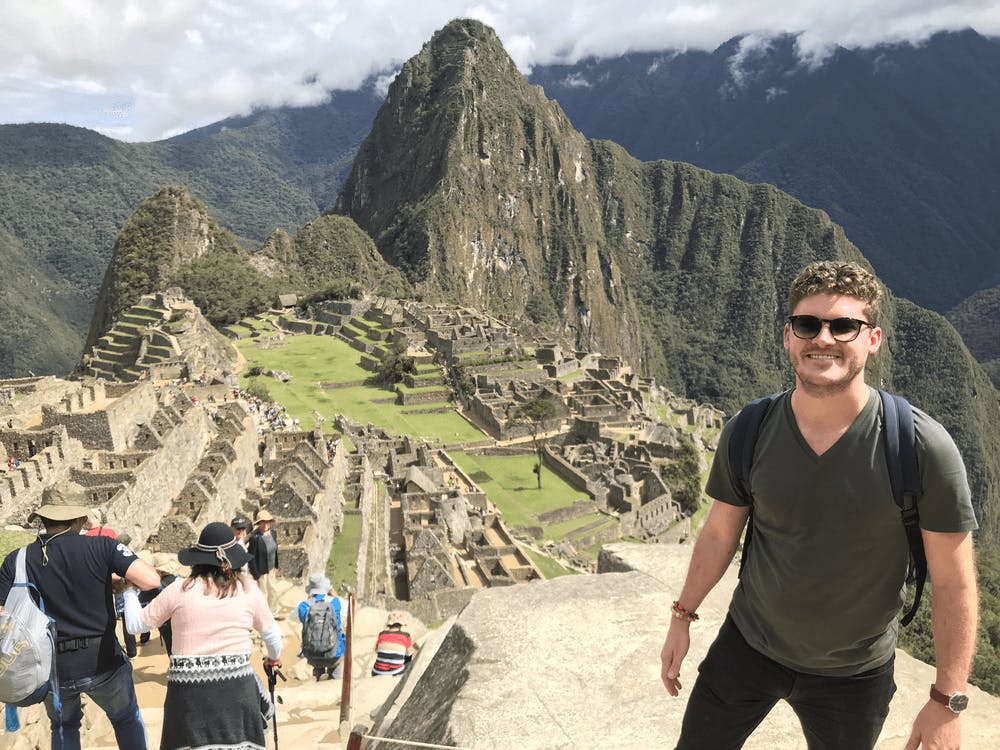 Machu Picchu, Peru
There is so much more to tell about Peru, but that must wait until another time.
Frankfurt - Bucharest - Zürich
Germany was wonderful. I've never had so many pretzels, brats, and beer in my life.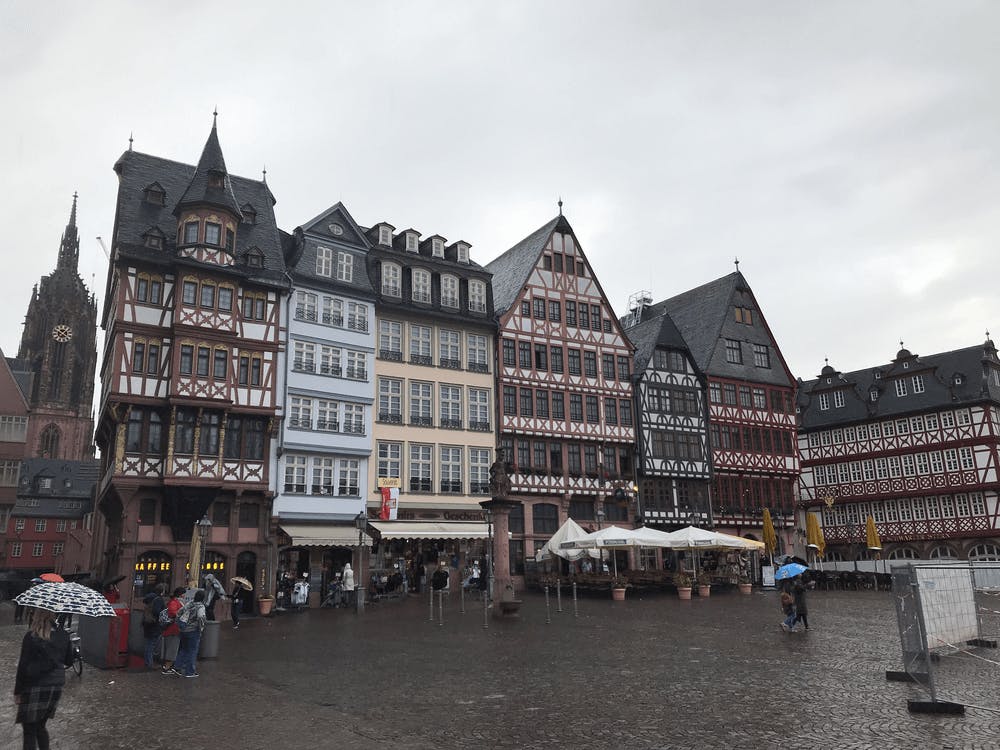 Frankfurt, Germany
Next, Romania
I went down to Bucharest for a QBR at work, a quarterly business review event. It was great meeting our counterparts in Romania. I even got to spend an evening with a small group and the CEO. Ken and I talked about life, tech, how much we both love California, and more. It was great to get to spend that kind of face time with the CEO of a nearly 2B company.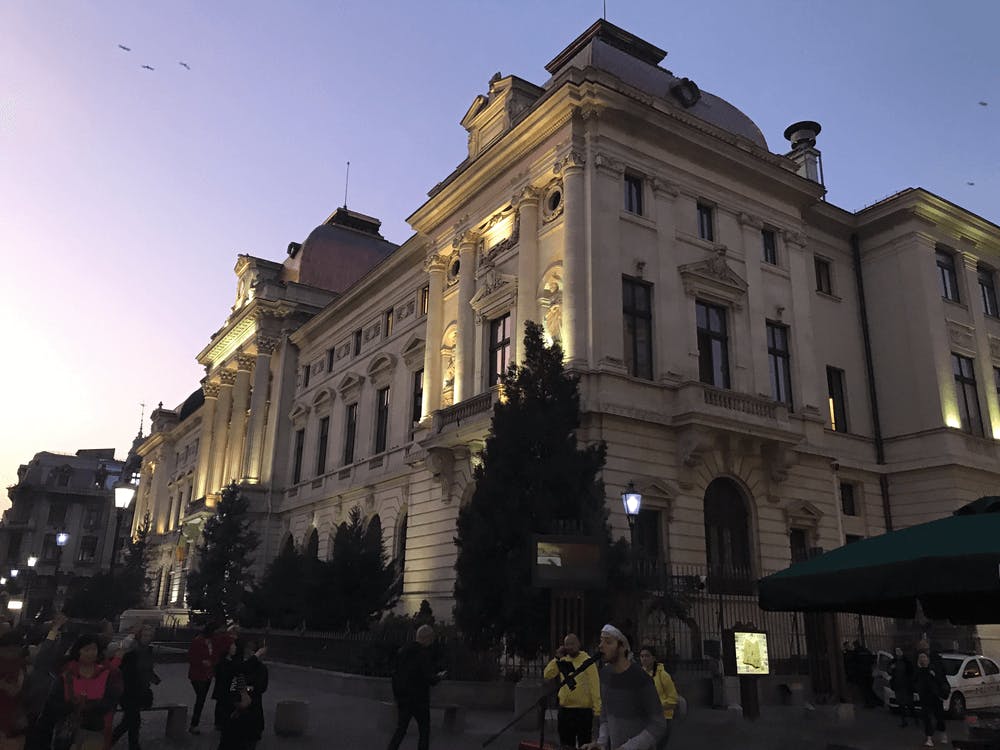 Bucharest, Romania
Finally, Switzerland
I could be so happy living in Zürich. Every street, every corner felt picture-perfect. I had some excellent wine, cheese fondue, and plenty of chocolate. Hopefully I get to spend some quality time there in the future.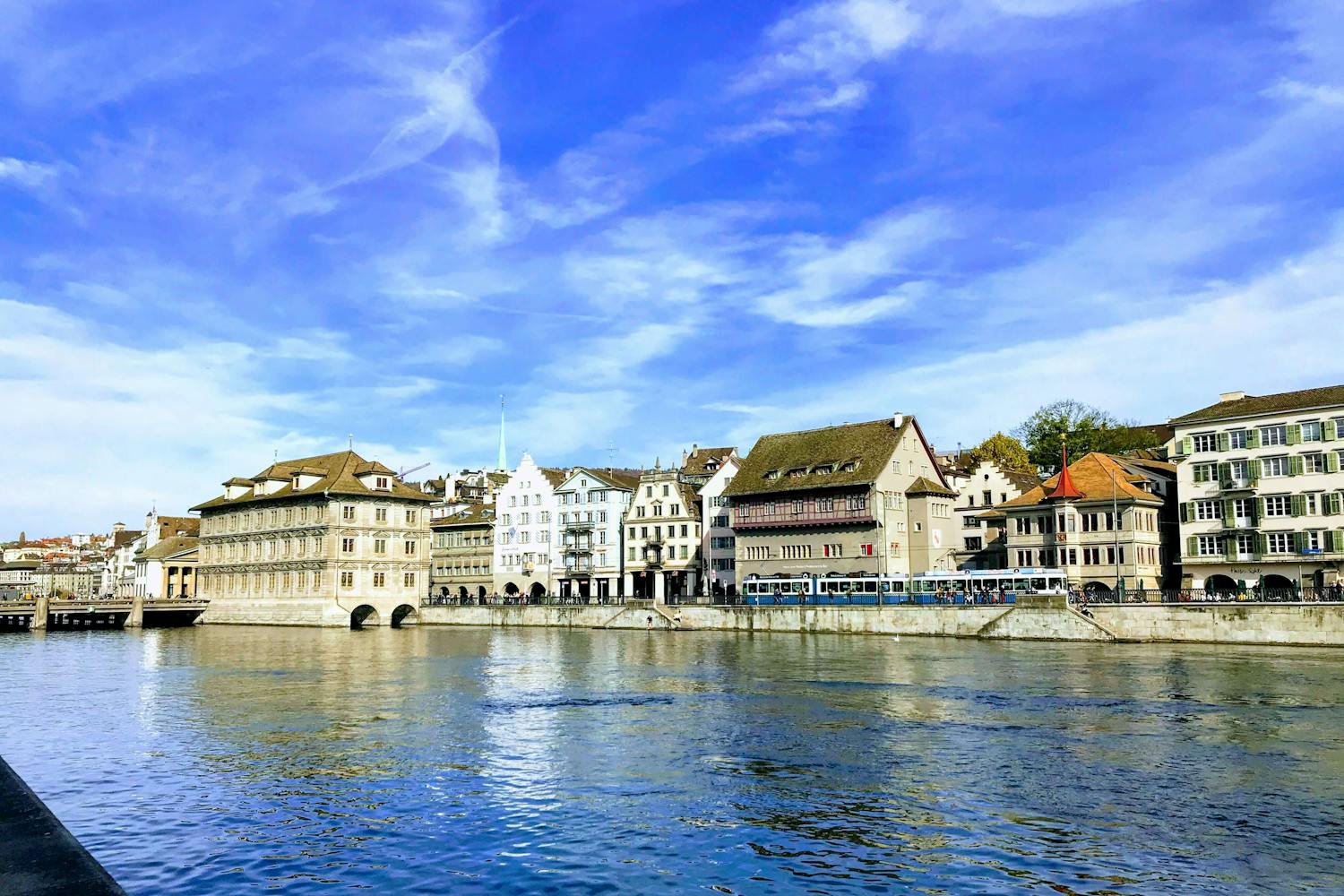 Zürich, Switzerland
Nashua, NH
Lima, Peru
Cusco, Peru
Aguas Calientes, Peru
Machu Picchu (Perdu)
Frankfurt, Germany
Bucharest, Romania
Zurich, Switzerland
November
Talk at Tufts University
I had the honor to give a talk with the Head of Innovation at our company (Eric) and Justin about entrepreneurship and how engineering and product work together to deliver products and value to end-users in the enterprise space. It made me realize just how far I've come, from teaching myself code to teaching others how to start their first SaaS company.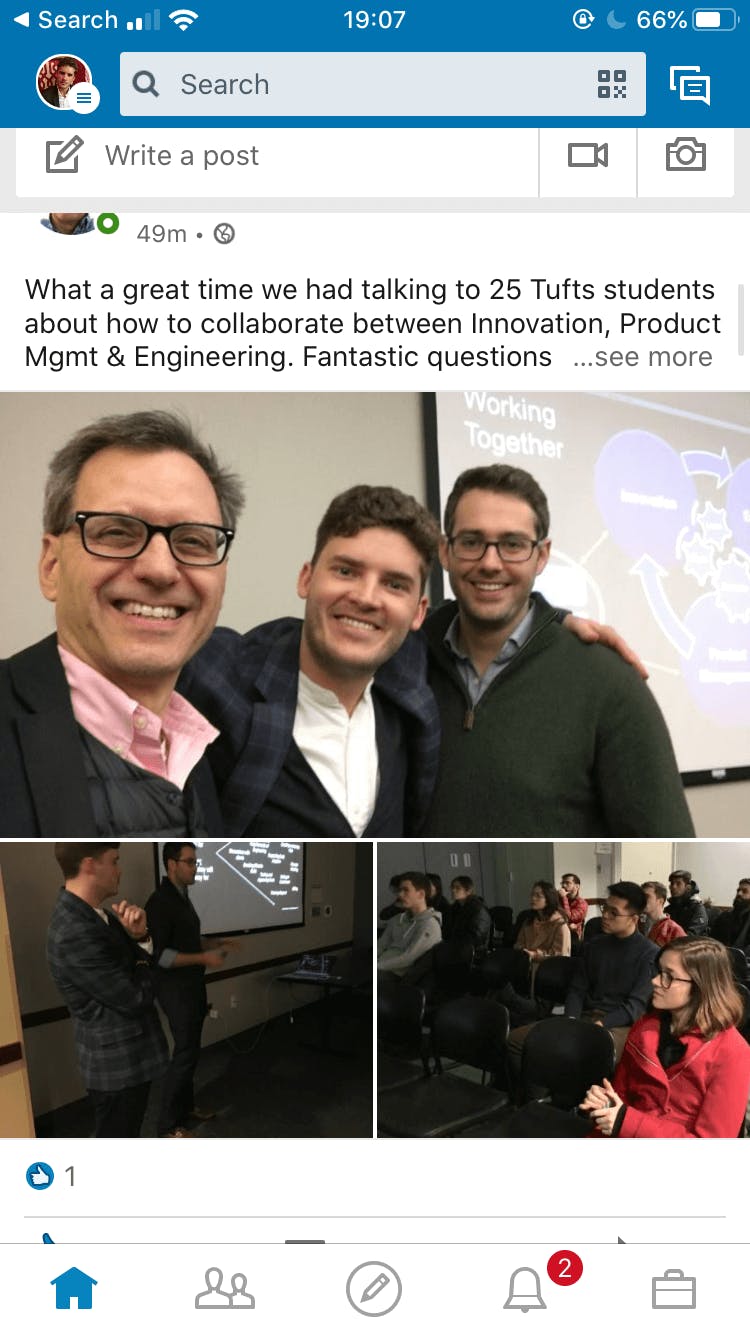 Talk at Tufts University
Deal Marketing launch
After 18 months building BankerBox as a small bootstrapped start-up, and 6 months continuing to build it for a broader global market under our new owner, Justin and I were able to launch our app to the global investment banking community under our new brand name. Hard works really does pay off.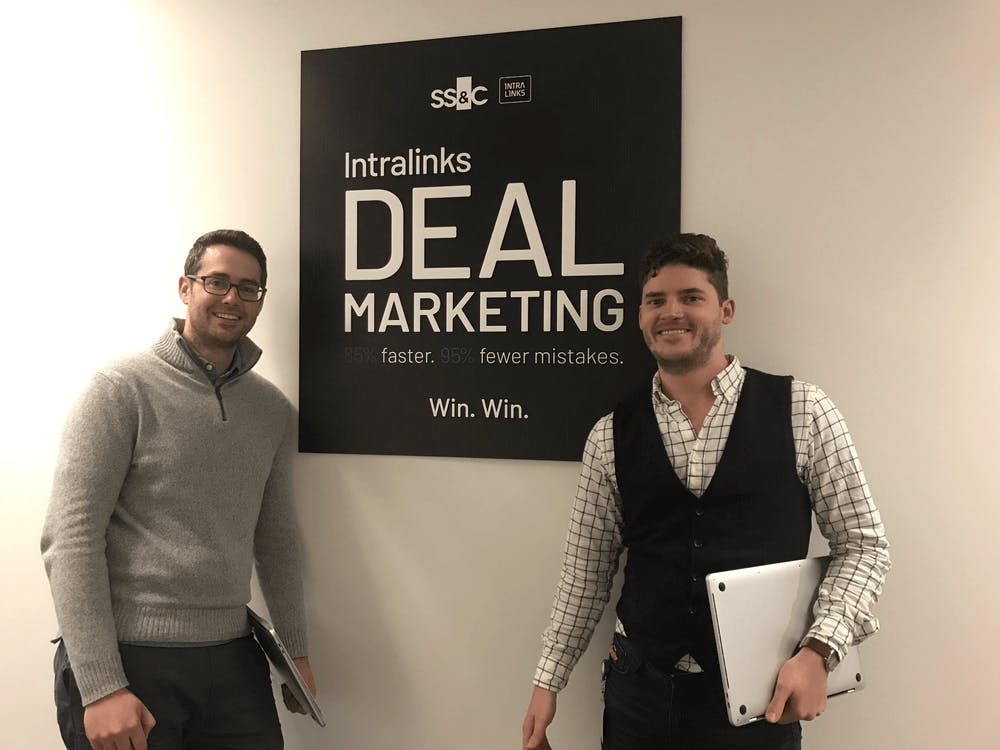 Deal Marketing global launch
Thanksgiving in Vermont
My first Thanksgiving with Chang was lovely. We drove up to Vermont to spend time at the beautiful Stowe Ski Resort, and visit a little town named Manchester, which we fell in love with. It has some wonderful mom and pop restaurants, and a picture perfect traditional Inn we stayed at.
Thanksgiving in Manchester, VT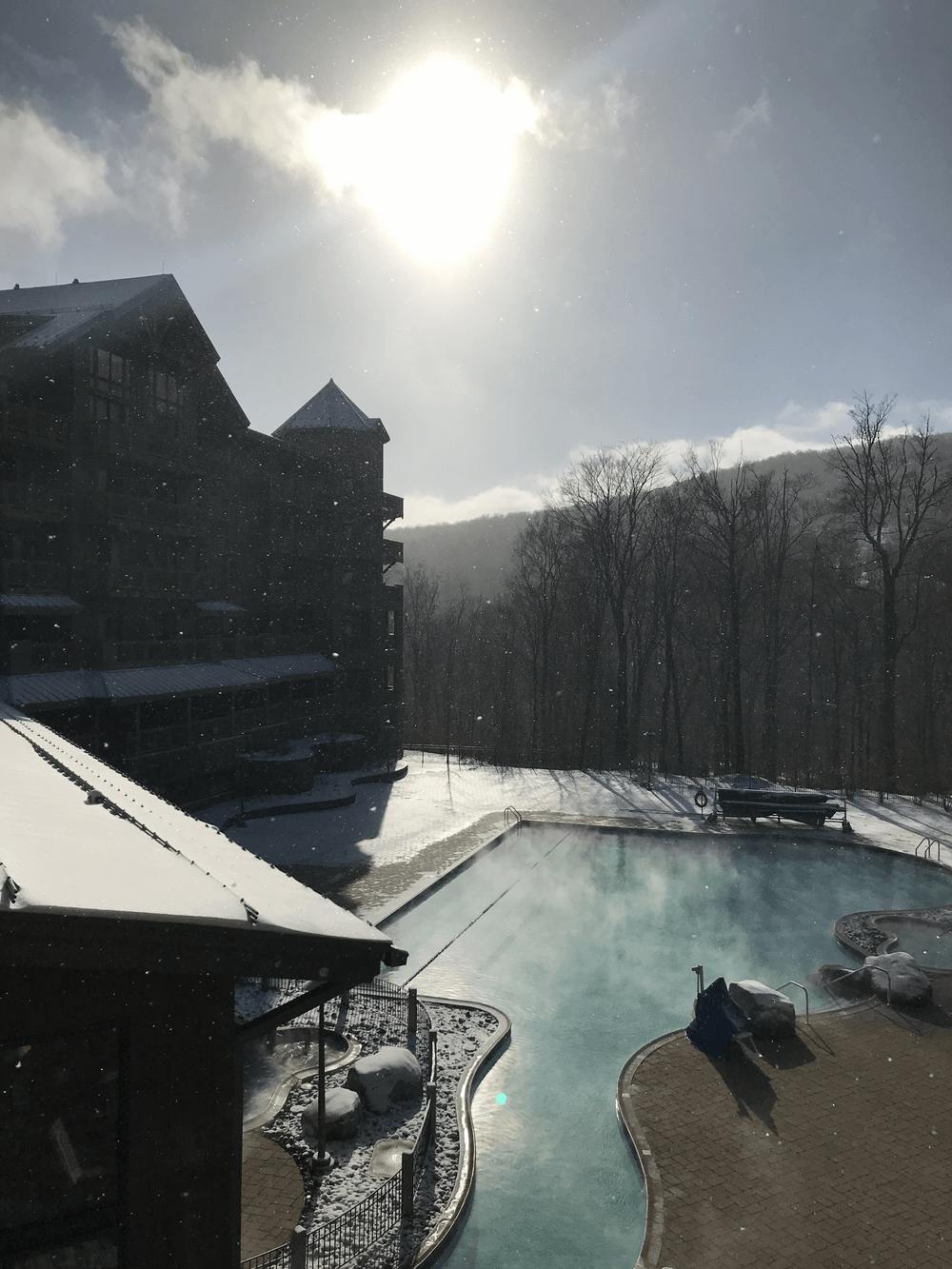 Stowe Ski Resort, VT
Denver, CO
Manchester, VT
Stowe, VT
Green Mountain National Forest (VT)
December
New friends
December was an excellent end to the year. Chang and I started it off by visiting my father and step-family in Florida. It was the first time they met her. Then, I was off for my first Christmas and New Years with Chang in Las Vegas, Nevada and St. George, Utah to visit her close friends. Shangke and Dobby.
Las Vegas Airport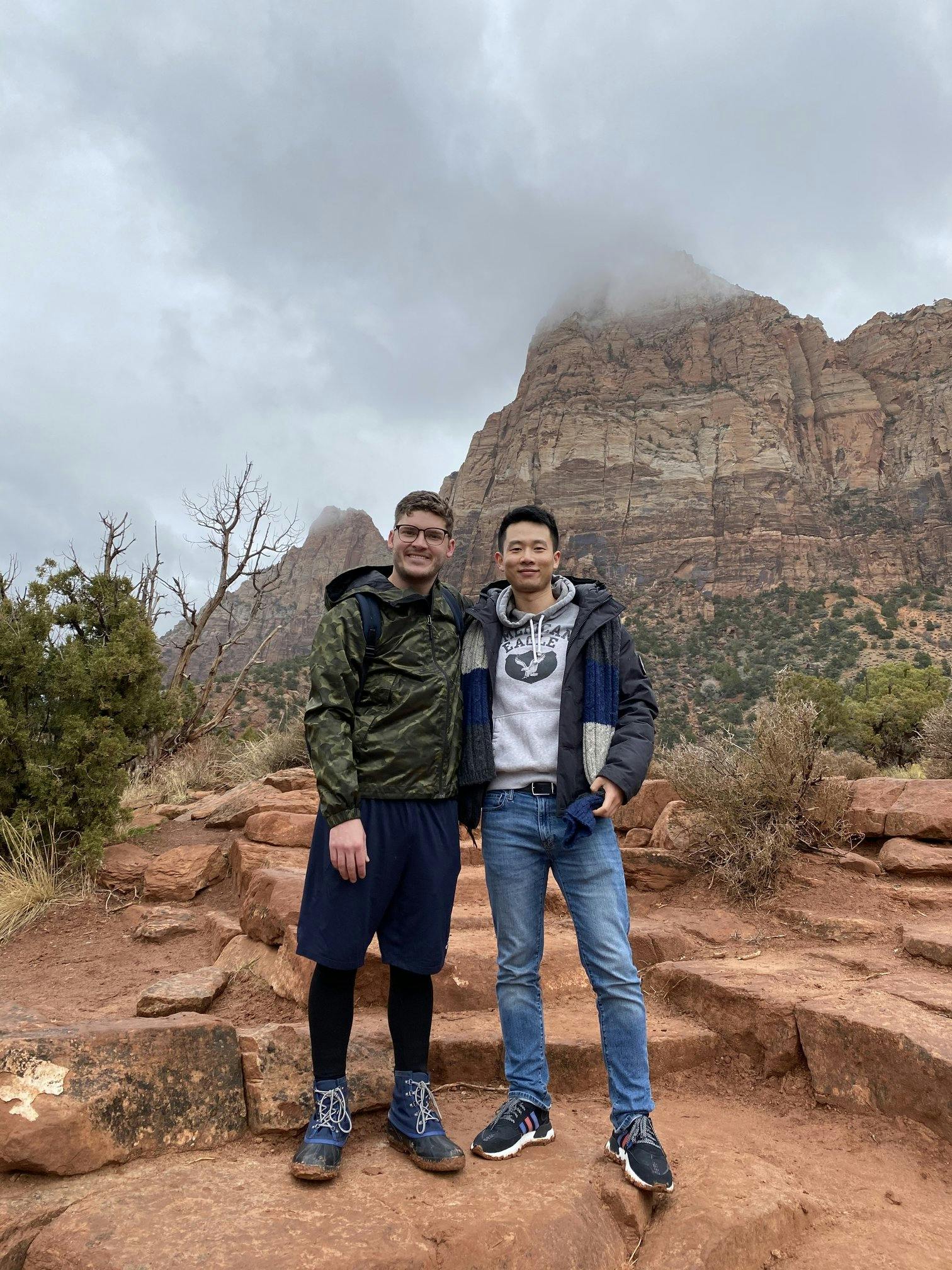 Dobbie and I at Mt. Zion, UT
I figured I would love Vegas. But, I found it over-priced, over-crowded, and just plain dirty. To my surprise though, I fell in love with Utah. The vast open space, the painted desert wilderness, and crisp air. We were lucky enough to visit Zion National Park as well and hike all over the hills.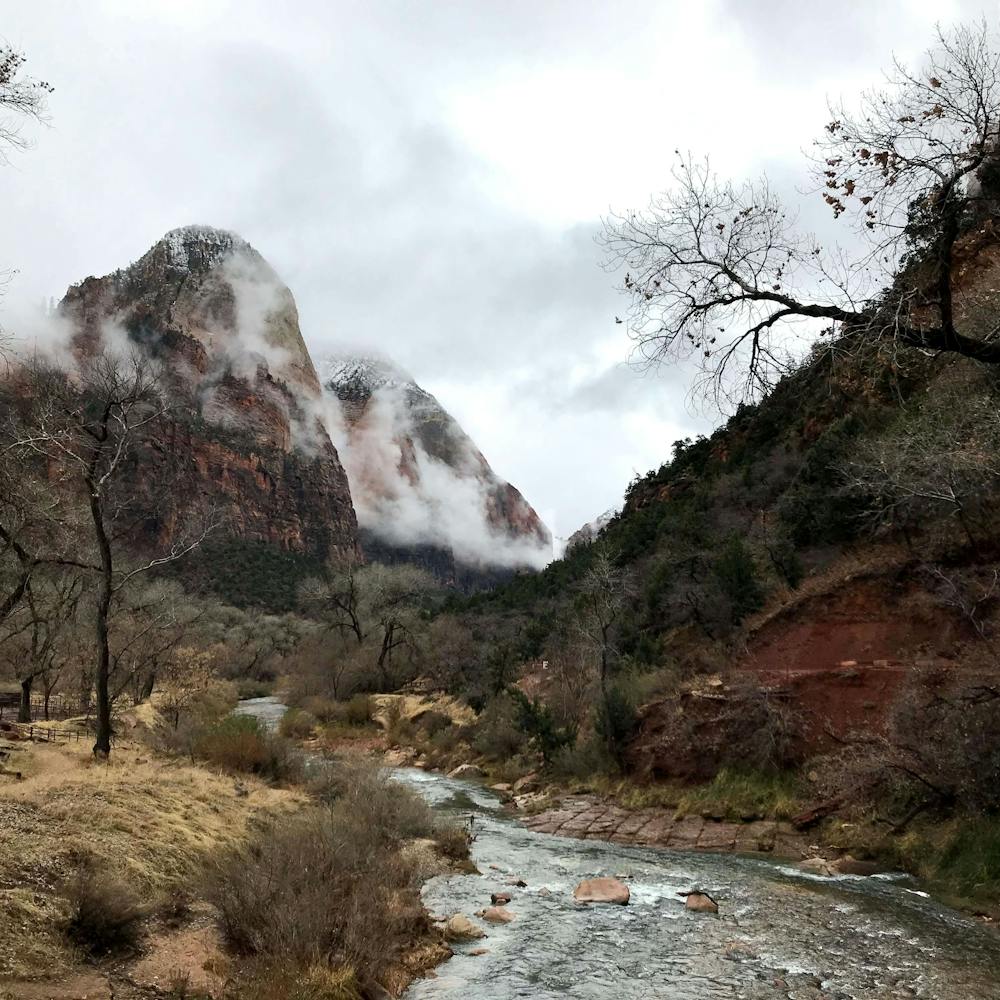 Zion National Park
I completely fell in love with Zion. I am considering moving to Utah someday. The pace of life, nature-focus, and peacefulness is next to none. Not to mention the great prices for real estate. Imagine having a modern house with Tesla Solar Panels and a CyberTruck in the driveway.
Tampa, FL
St. Pete Beach, FL
Las Vegas, NV
St. George, UT
Zion National Park (UT)
Summary
Looking back at 2019, I am amazed. When life happens you often don't think about how far you've come until you reflect on it. 2019 was beyond packed. Full of travel, relationships, business, and moving. This year, in 2020, I plan on continuing to travel to the remaining states I have left in the USA, hopefully internationally (if COVID-19 dies down,) to work more on SaaS, and to build an online presence for my personal brand.
Here's to having a great 2020 🥂
---