MPierce
Posts
---
2020, Enough Said
Byon
This post is a or


Intros and Such

2020 was an absolutely handful, but let's not get into that. I'm going to walk through all the events in my life in 2020 chronologically. I told myself that in 2020 I would make big strides in building businesses that allow me to live the life I want. A life that includes being in charge of my own schedule, which meetings I take or not take, and ultimately having the ability to make the key decisions for the assets I own and steward. I didn't think so much growth would occur for me this year, but it turned out to be one of the best years I've had in a long-time. Apart from the setbacks we all encountered with COVID, I am more than happy with the progress I've made in 2020. I was able to start 3 new micro-SaaS businesses and acquire another one and to travel to the a few of the remaining States I have left in the U.S.A.

Before I begin, I want to make a note that I am extremely blessed, and I feel very grateful for my situation. Although I have worked nearly 7 days a week for the last 7 years, I do take note that I've accomplished all of this not on my own but with the support of my partner Chang, always taking care of me, ensuring I get enough sleep, rest, water, veggies, and everything physical and mental. My business partners, Kris, Justin, Andrew, Tom, Henry, and Luke. Lastly, my great friends, Jake, Jon, Jeffery, and Kelsey. One last thing to note, I've been reflecting a lot lately on "luck", or its surface area. Which I believe is a combination of how much you "do" crossed with how much you "tell" about what you do. Together these can greatly increase the surface area for "luck" in your life, thus leading to more opportunities and generally a better life.

P.s. If you missed last year: https://mpierce.blog/posts/my-eventful-2019
January
New Year's Breakfast
One of the things I am most thankful for is Chang and her amazing cooking abilities. I love cooking meals side by side and enjoying the excellent food. We decided to rest in January due to our 2019 travels, and get some quality R&R.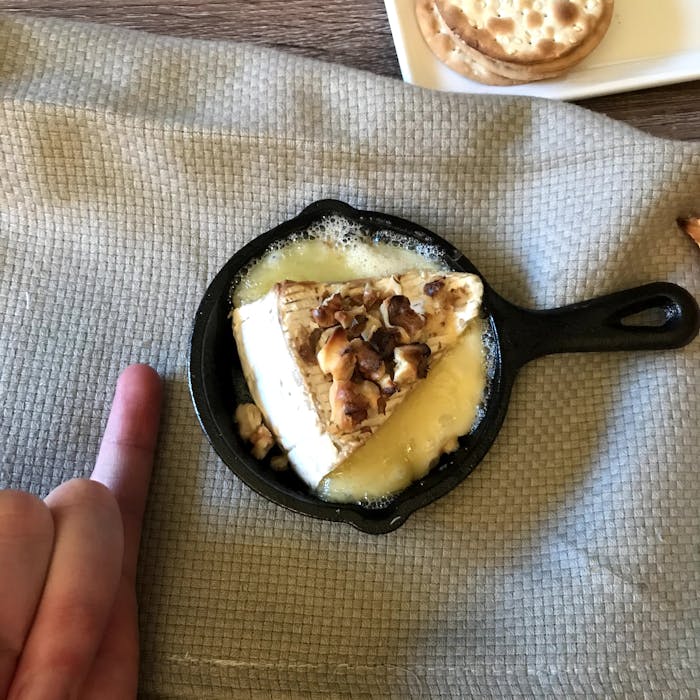 Our tiny Skillet with Brie cheese.
February
COVID Travel Rocks
A lot of people think it's scary to travel during COVID. I've found the opposite. Generally there are no lines, going through TSA-Pre I literally go up to the agents, on many of the flights, there is nobody even sitting next to you, you have your sanitizing wipes, etc. Even Ubers, don't feel too bad all considering. A few drawbacks with lounges being closed and no alcohol (at first) in First Class, it's a joy. Then, with the hotels, being fairly empty and having very low prices, it felt nothing but safe. Even cleaner than my own apartment. I feel dramatically less safe stuffed into a grocery store with 500 other people trying to get a mother-f*cking apple or cut a meat.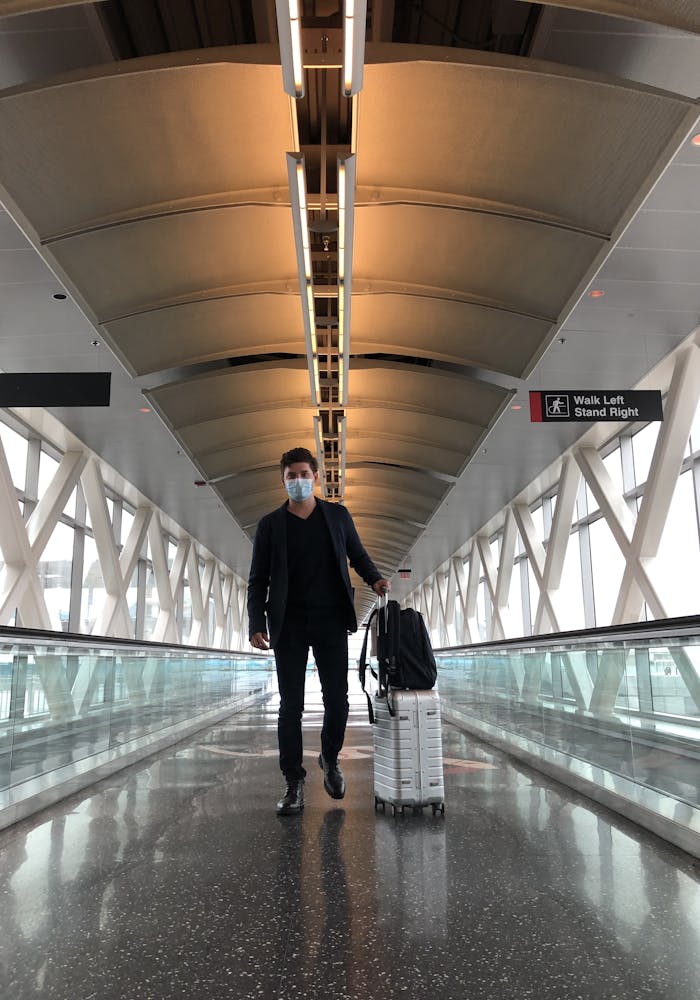 Boston Login Airport - Terminal B Walkway
Baby Celebrations
My stepsister Sarah was pregnant. They were planning on having a beautiful baby boy. I felt like I haven't spent enough time with friends and family, so I decided to be spontaneous and buy a plan ticket out to surprise the family. She was having her baby shower in Chicago, so I bought a ticket and hopped on that plane.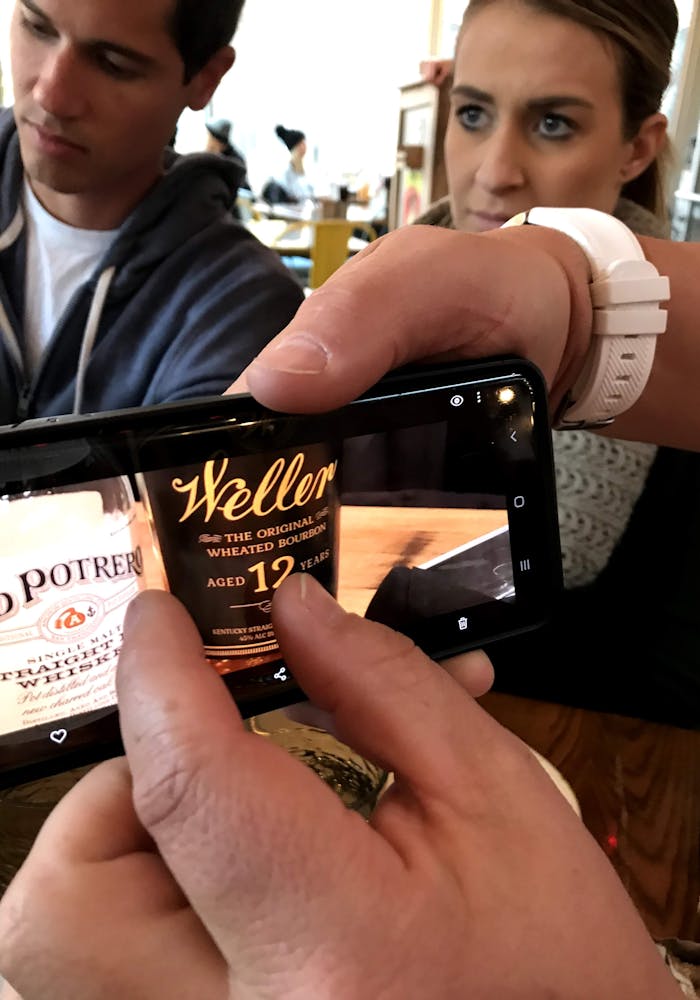 Dad talking about his whiskeys to the group at Blue Star in Chicago
Chi-Town
I can't say enough how much I love Chicago. Mid-Western cities are wonderful. I was able to enjoy Wicker Park, some excellent Mexican food at Blue Star, and one of the best Manhattan's at The Ralph Lauren Restaurant and Bar. Sadly, there was horrible cloudy weather, and The Willis tower was not a good option for the views.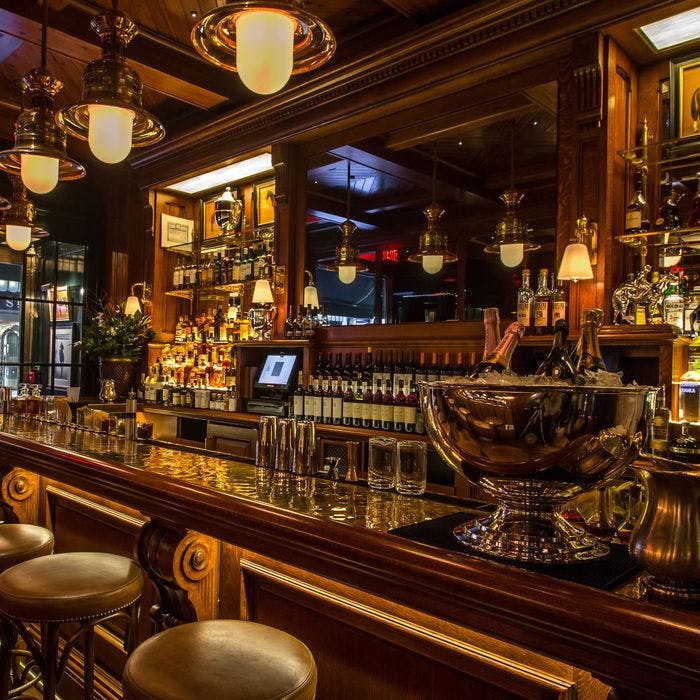 One of the most unique bars in Chicago. Wall to wall in gorgeous woods, leathers, brass. It's a classic statement to 2000's designs and old-world class.
March
San Juan, PR
Soroco, PR
Ceiba, PR
Fajardo, PR
Río Grande, PR
Vieques Island, PR
Esperanza, PR
Puerto Rico Love
Besides the incredible headaches with parking and traffic, I found San Juan and Old San Juan to be absolutely lovely. I find it so interesting and enriching to visit the US territories. So much history there. Chang and I enjoyed seeing the Old Fort, walking down the historic streets, I even found a wonderful little Cigar Bar in the city and bought some local tobacco, not to mention the wonderful Chocolate Restaurant we visited, and the excellent rums we tried with fresh coconut water.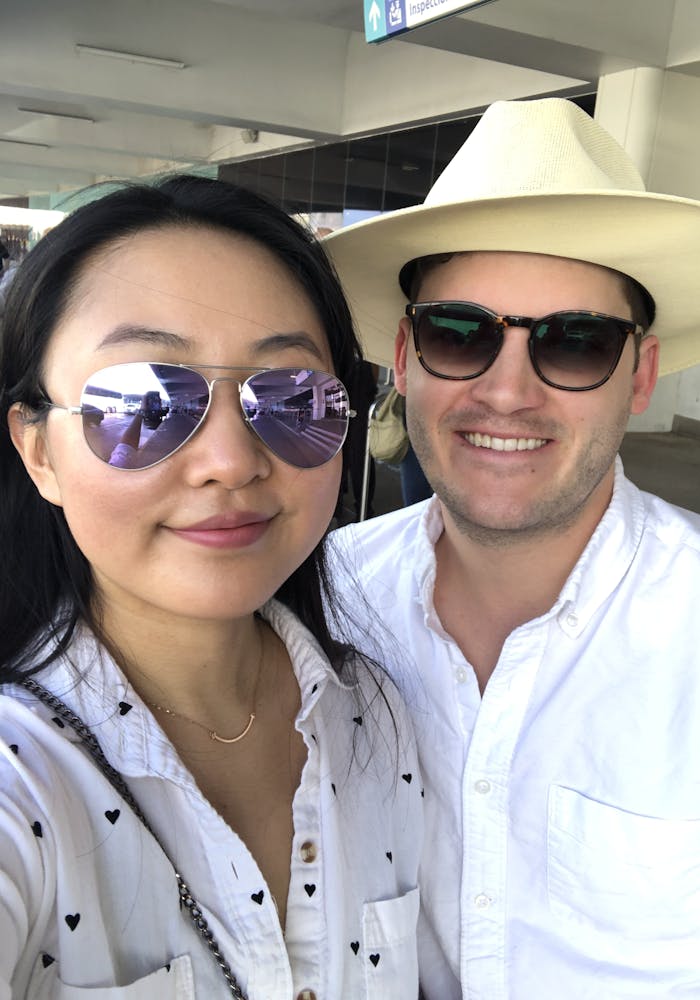 Enjoying the warmth away from cold Boston.
Fouls
Poor Chang put here phone in salt water on our adventures and lost her iPhone. Waterproof does not mean "Salt" waterproof FYI. But life happens.
Jungle Vibes 
After spending some time in the city, we wanted to see what else PR had to offer. The two big attractions are the El Yunque Rain Jungle and the two lovely islands, Culebra and Vieques. We drove out to the Hyatt Regency Grand Reserve and enjoyed a posh stay along the beach. They had beautiful walkways with wonder and Koi fish on either side, lanterns with candles at night, and a gorgeous private beach. After recharging we were ready to drive into the Jungle. Along the way, we actually picked up two hitch hikers. Two French girls that spoke very little English. I typically would not pick up anyone, but Chang wanted to, and they were harmless. We dropped them off at a popular waterfall along the way. Play it forward? Right? It ended up being a super rainy day, but I didn't want to let that stop us. We ended up finding this awesome hike and doing it regardless. Life is too short to not live and experience the world.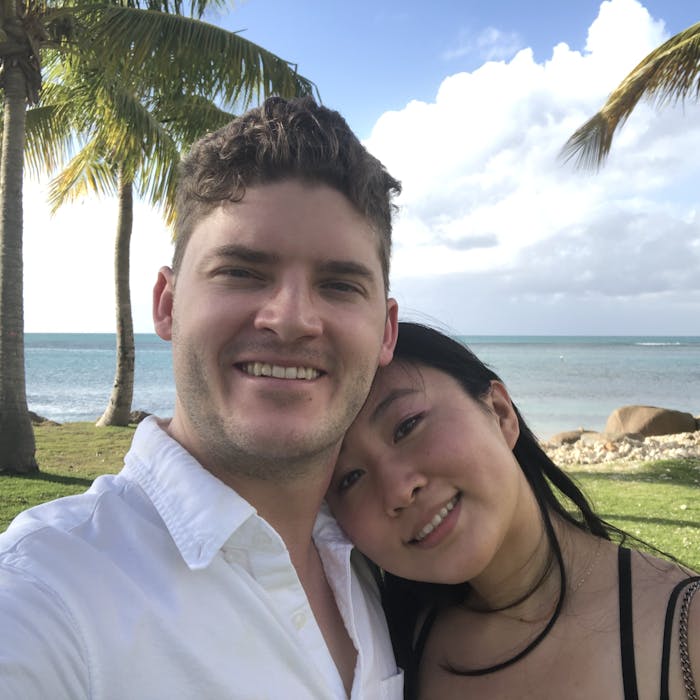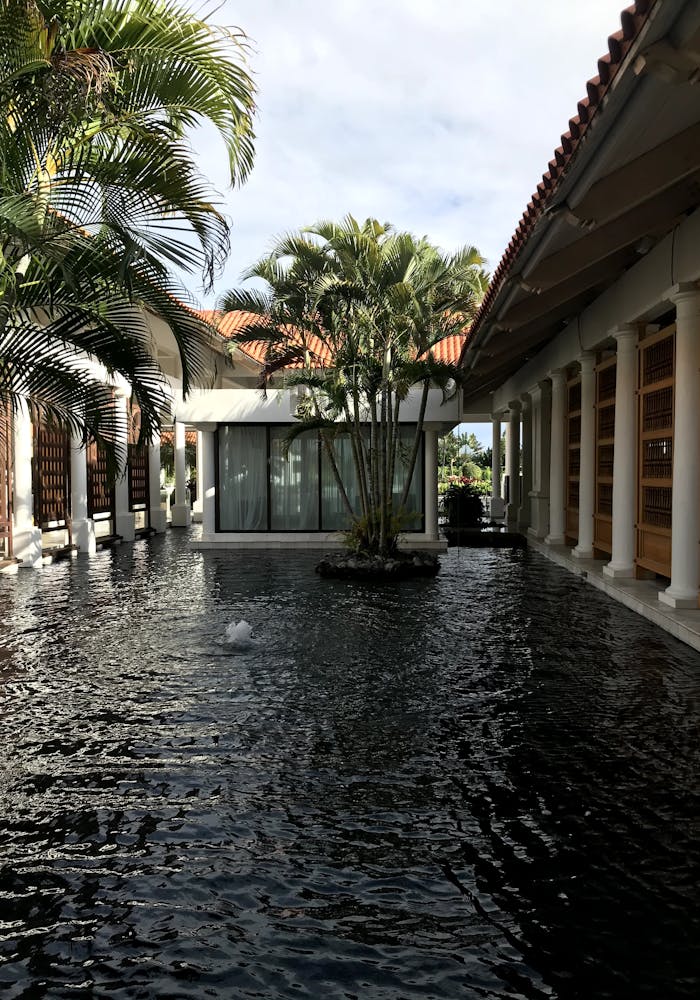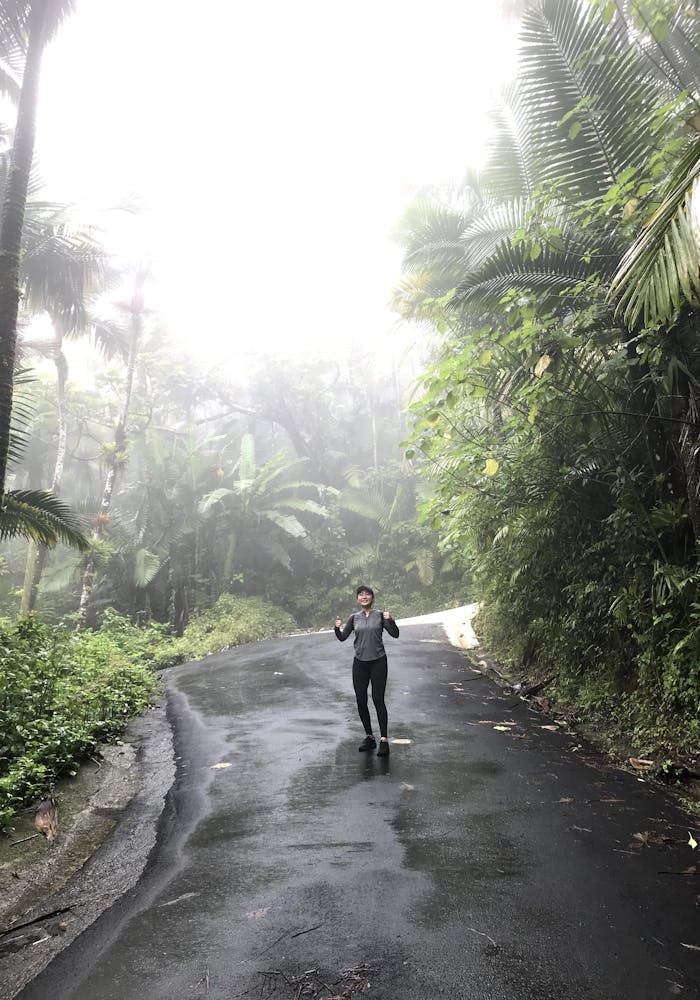 During our hike it poured poured poured rain. We got soaked to the brim but were determined to make our hike up to the lookout tower.
Small Planes
Chang and I were able for the first time to enjoy taking a small plane together. We had a flight on a tiny Cessna between Red Hook on the main island and Cruz Bay on Vieques. It was a lovely experience.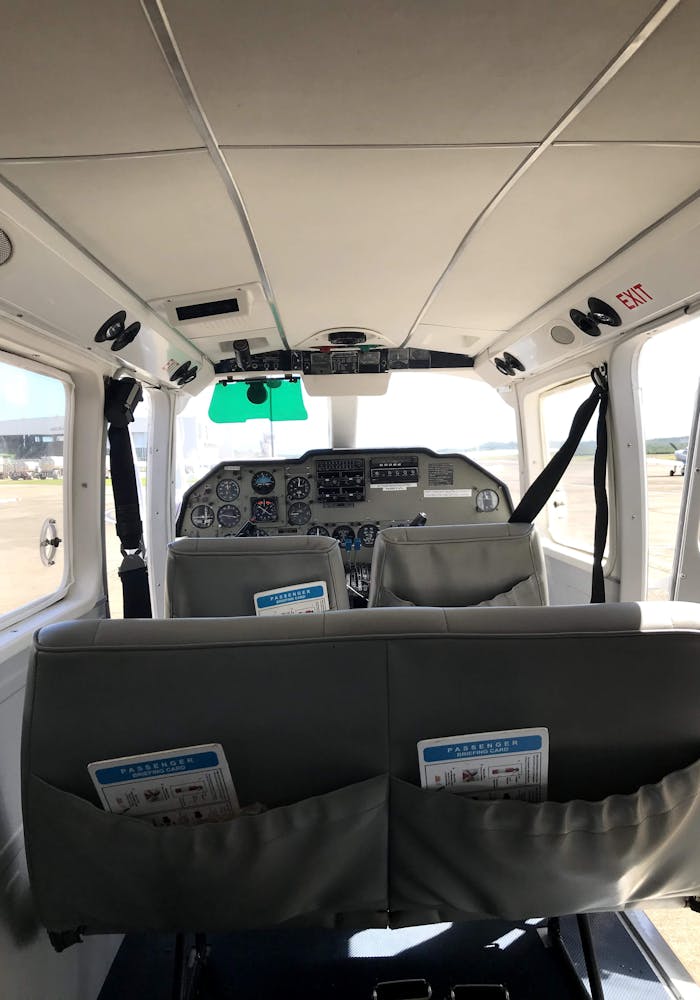 I love small airports. We drove right on, talked to a security guard, went to the gate, and hopped on. Easy peasy.
Stranded on An Island
Like an idiot, I booked on very short notice and we couldn't find a single rental car, golf cart, motorcycle, not even a bike on Vieques Island. So, we got to the island and were hoping to find at least some sort of taxi or transportation, but we ended up shit out of luck many times and luckily got a few critical rides. Stranded or not, it was so wonderful to constantly walk by chickens and wild horses. Seeing all the countryside.
The Glowing Lake
One of the most unique experiences I've ever experienced was the bioluminescent bay at La Parguera. Kayaking in the dark of night, in wet suits, with mud between our toes was an absolutely incredible time. It felt like we were in a wonderland or another planet seeing each paddle of the kayak trigger the organisms and turn the water a bright glowing blue.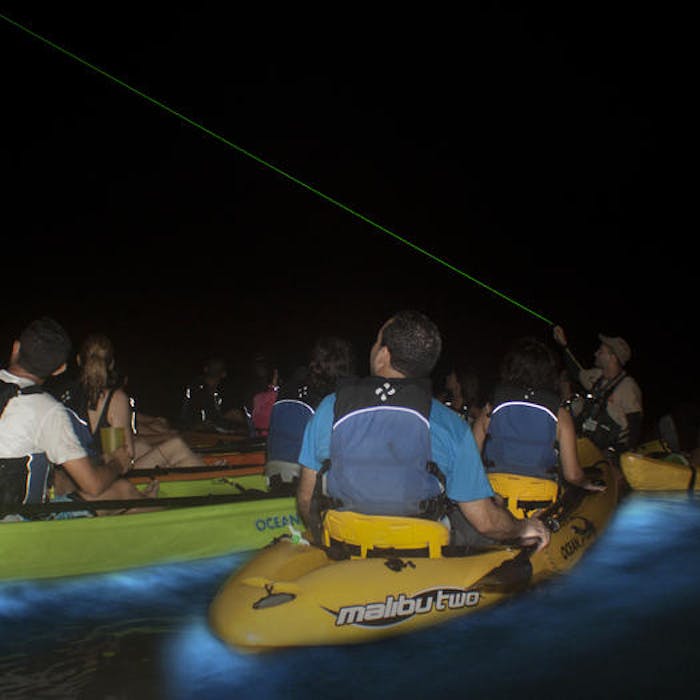 We had quite the hard time turning our kayak as our rudder was broken but we made it okay in the end!
March
Cozy Inns and Early Pandemic Escapes
Unsure what was going to happen with travel, restrictions, and the world. Chang and I took an impulse trip to Vermont to enjoy our favorite little Inn one last time before the everything changed. We love the drive up from MA to VT on a whim. We were able to eat at the restaurant in the Inn, beautiful wood paneled walls, dim elegant lighting, and wonderful drinks. Then, we had some nice red wine and sat by the fire together in our cozy room.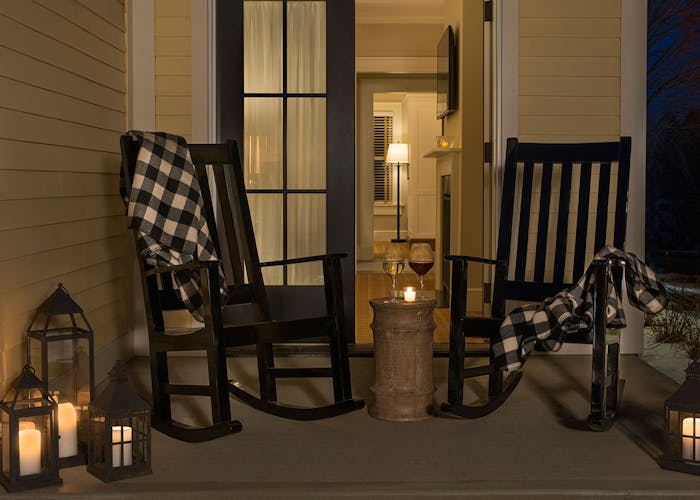 New England charm is quite wonderful.
April
Survival Mode, a.k.a. Cavebob Michael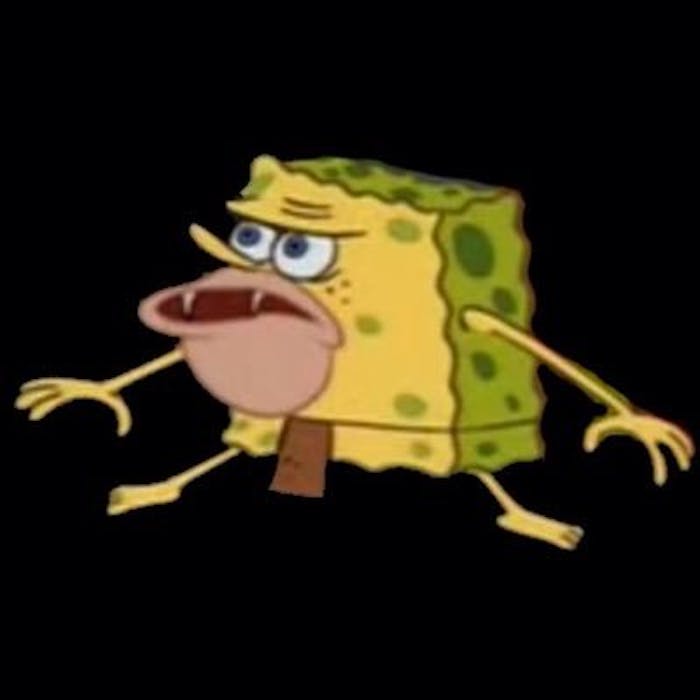 I remember the last day I was at work, and we had heard some news about COVID and the spread from China, I recall two of my employees were very concerned about COVID-19 and the virus, but it was not overly bad. I told them to go home early, and I messaged my boss. Next thing I knew, that was my last day at the office. The next day, they messaged everyone, and we were full-time work from home.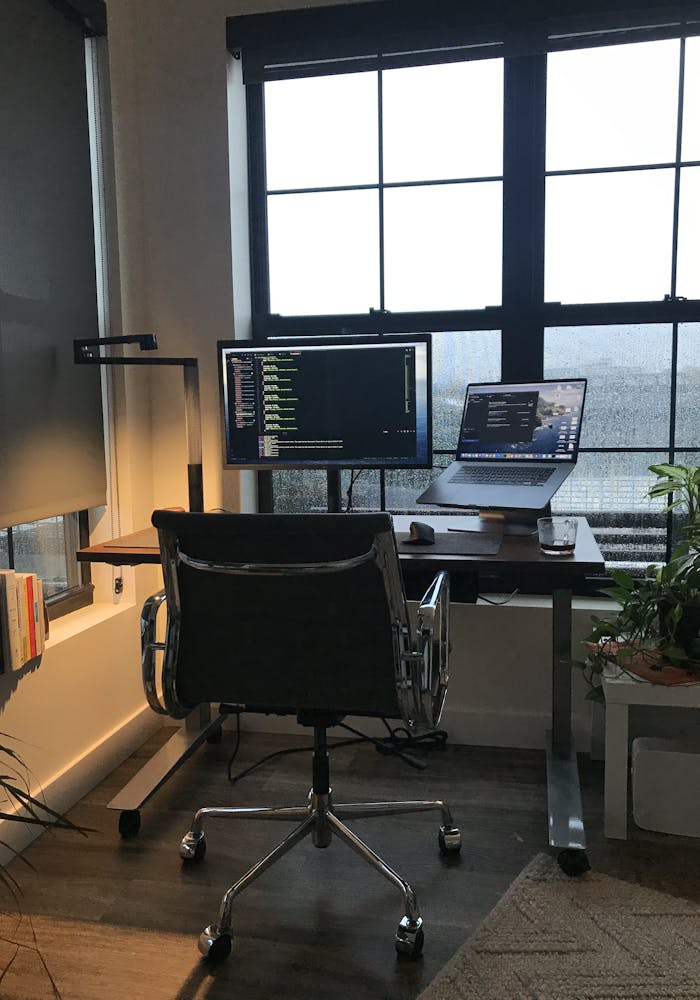 Working from home.
Stock Trading Man
When the market started to tank, Justin told me to stock up *no pun intended* on cruise lines. I bought a ton of Royal Caribbean / RCL. That sparked my motivation and ultimate pursue of investing during the pandemic. Everyone and their mom were trading, buying stocks, selling, and viewing themselves like the next "Warren Buffet".  You almost had to try to lose money. Granted, I made some great bets. I was able to make a quick $7K on Apple at the peak. Even did a 2-hour trade and made $1,500 on Rocket sold. That paid for our next trip to U.S. Virgin Islands. But also, I lost a lot of money too. Ultimately, I was ahead, but I deduced in general, my personality and day trading stocks do not mix and that's okay, I know how I am.
May
Learning to Cook
I still have a very long way to go, but one thing the pandemic taught me was how much I loved to cook and mix drinks at home. Not only is it a great way to save money but it's a perfect solution to enjoying your life, partner, and friends in the comfort of your own home. Being in Boston, we always used to go The Italian Market, "Eataly", we would get local meats, cheeses, and oils. There was also a fantastic butcher shop where we would window shop the biggest most gorgeous ruby red Filet Mignons. Then we would pick up local cheeses from Vermont, some wonderful, aged cheddars and 300-day old blue Gorgonzolas for the steaks. Justin had put me onto sous vide cooking, it allowed us to cook perfect steaks that we would char to finish and top with the sauces and cheeses. Heaven!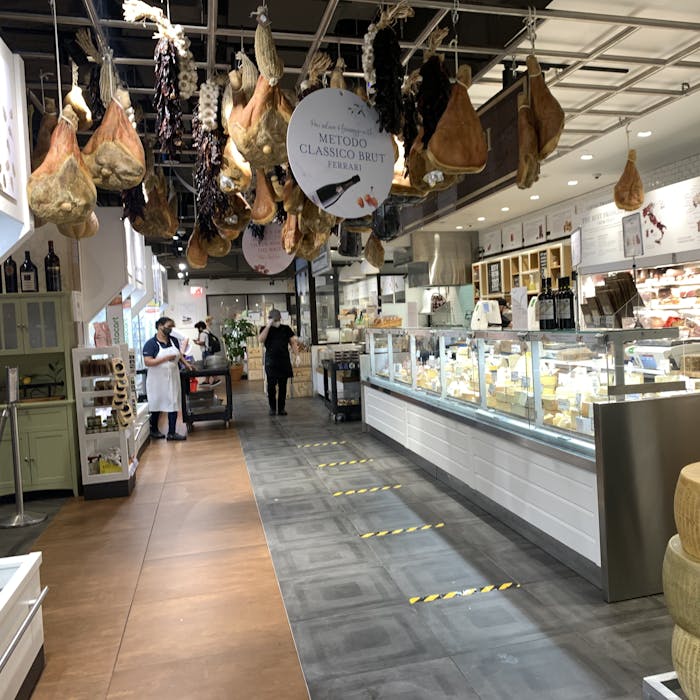 Eataly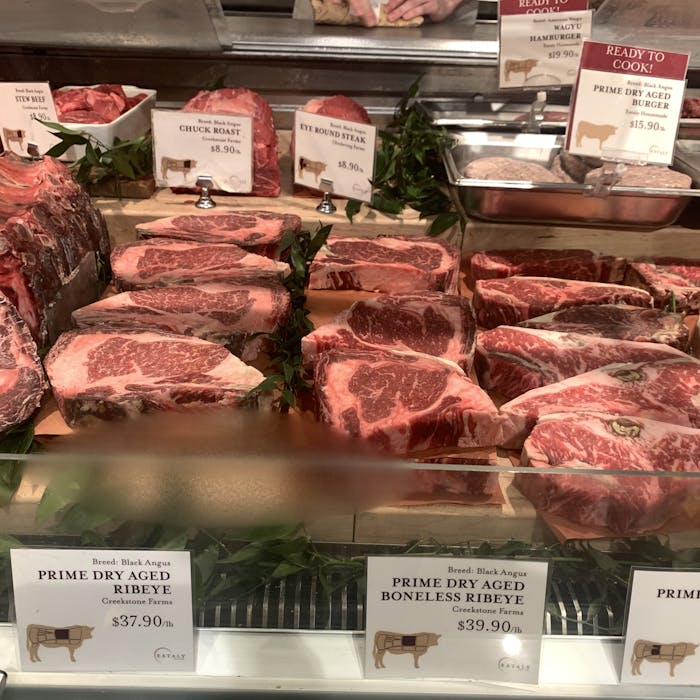 Filet Mignons at Eataly
Best Friends
Another treat was having Jake and Jon down to Boston. I am so glad they were able to see the city, my apartment with the city views, and enjoy New England in the summer.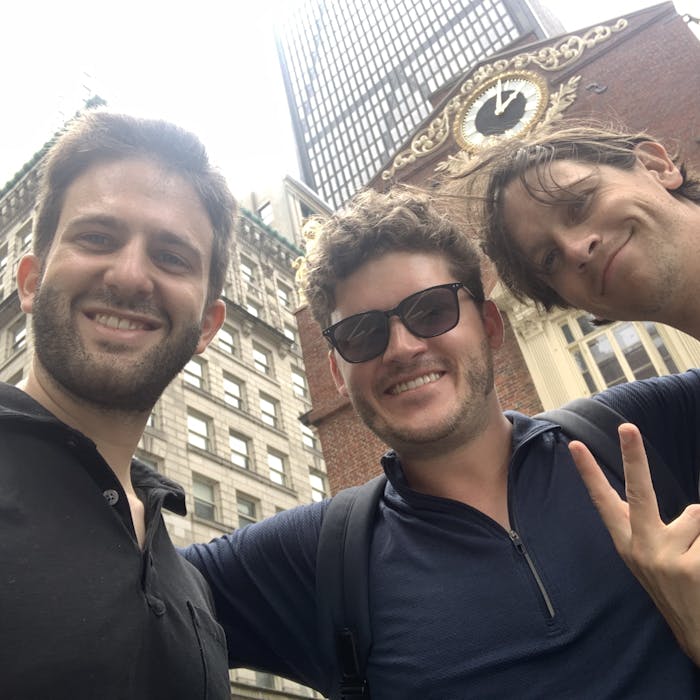 Life long friends.
Spooky nights.
Photos for May credit to Jon Watson my dear friend.
June
Philadelphia, PA
Dover, DE
Baltimore, MD
Washington, D.C.
Emerging for A Haircut
Well, after the pandemic took hold it was hard to do some of the most basic things. Such as get a haircut. I have my "guy" Sway from Newton, MA. He is great. Once the state allowed haircuts again, I rushed over to get a cut.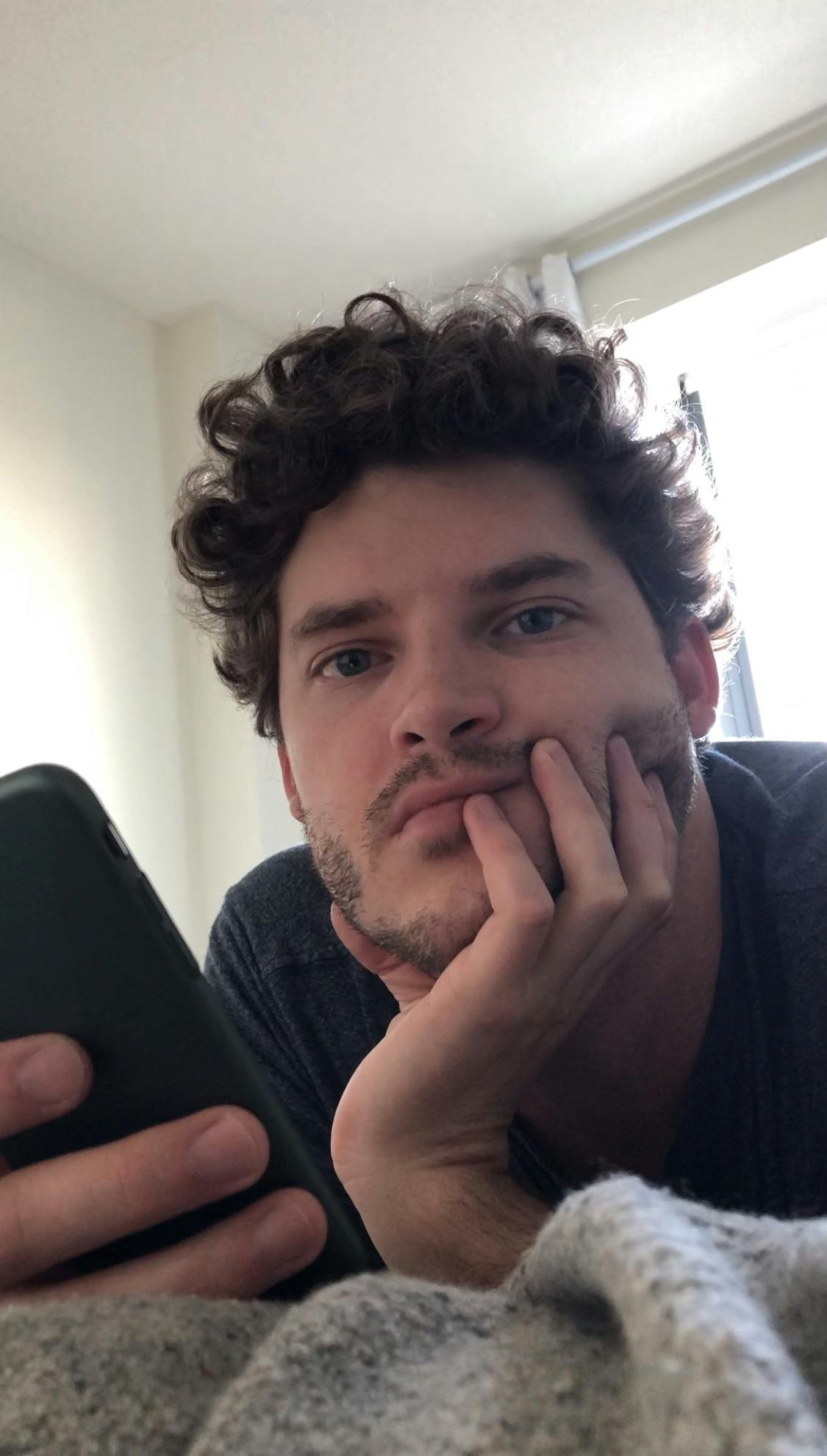 Before my haircut.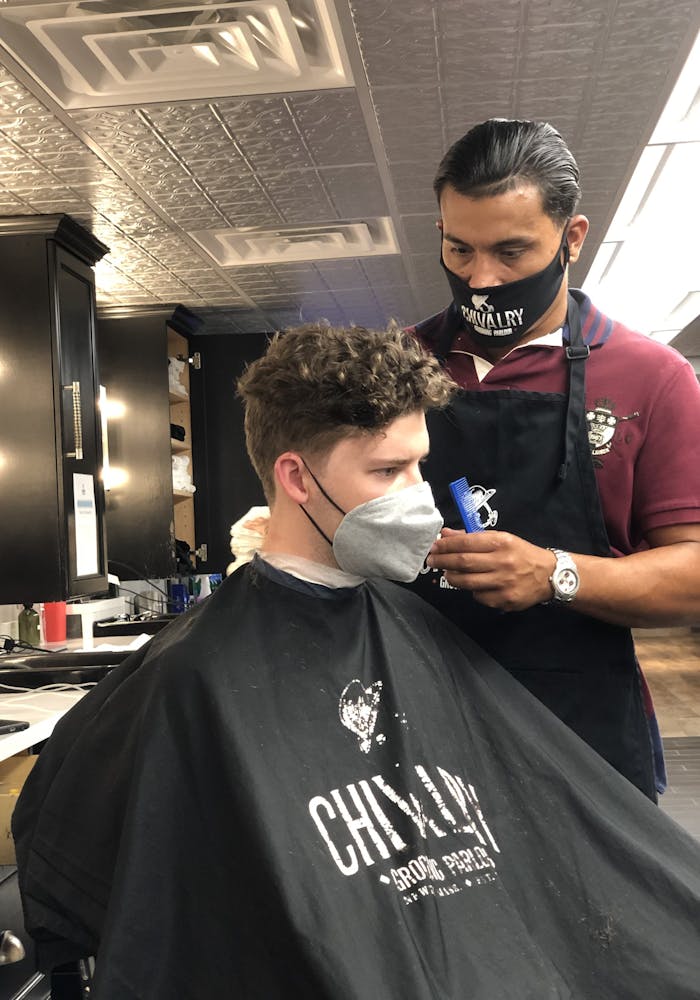 Always enjoying Sway's company while getting a true Boston haircut. The COVID Cut.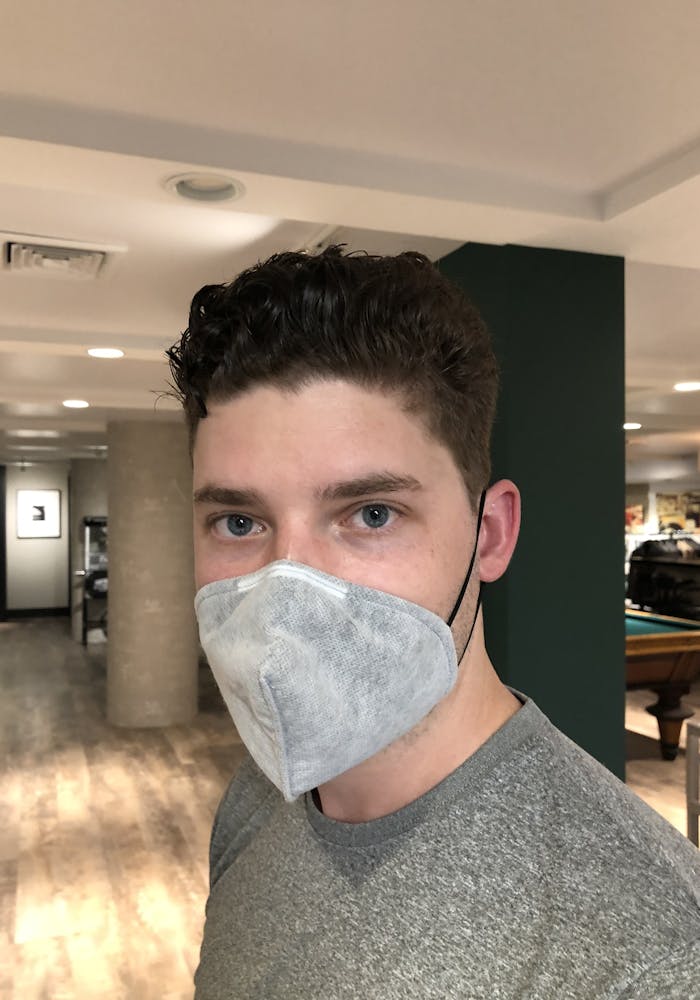 Finished haircut.
Brotherly Love (Not My Brothers)
As part of my endless mission to finish all the States in the US. Chang and I booked a one-way ticket to Philly. We flew into the city and rented a car. Philly was "interesting" to say the least. It felt like a struggling and dead city. Lots of graffiti everywhere, the city had trash all over the sidewalks, and we on more than one occasion got harassed. Let's just say I don't plan on going back ever again. Chang and I did love spending time near the water and walking over the miles long bridge (We walked 8 miles that day, not a movie reference). I remember we ate one day in the city, right on the street behind one of the concrete barriers, I thought to myself how much I love the entrepreneurial spirit, and how restaurants have been hustling to get people in, no matter what. Philly was also wonderful to see from a historical standpoint. There is a book I've been reading, that I highly recommend about society. Called "Uncivilized", the idea is that as humans we were never meant to experience life in terms of modern society. Which ironical I love to travel, but that is due to my own mental issues and angst / thirst for more life rather than something that is good for my soul and ultimately how society should be structured for a healthy life. Humans were never meant to live this way. I just take advantage of what life looks like today. But I surely would be happy in a small village with a group of foragers and hunter gatherers.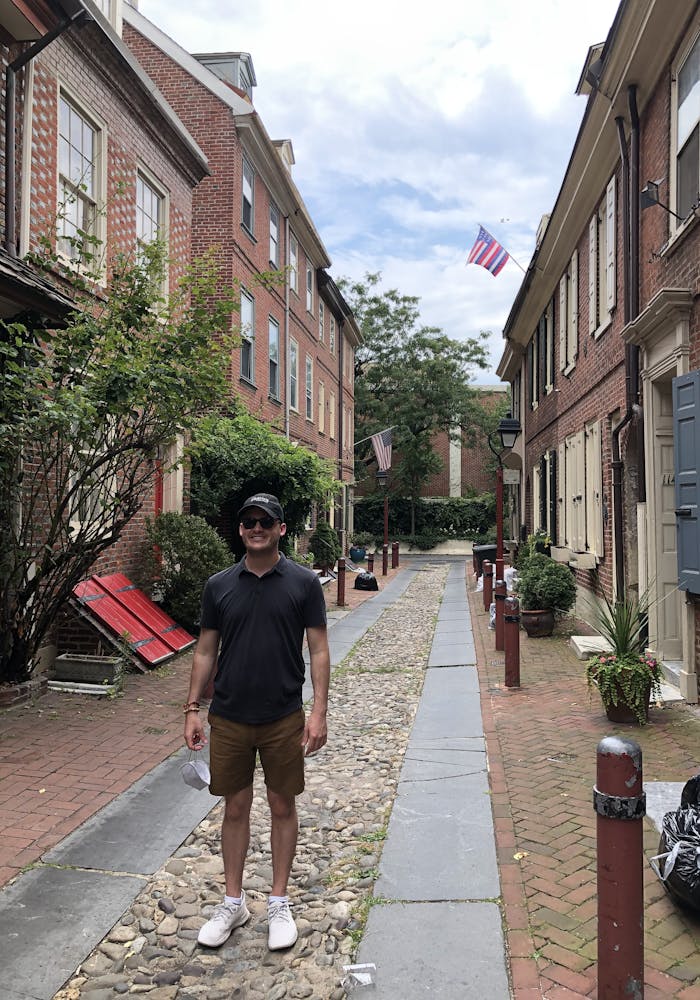 Me at Elfreth's Alley in Philadelphia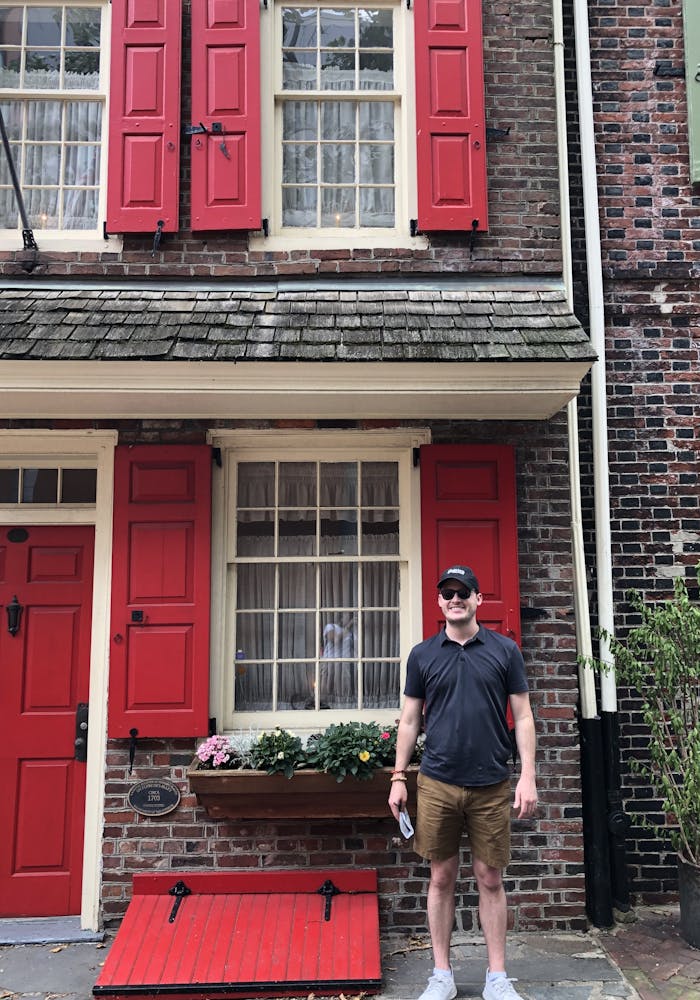 I love historical sections of downtowns.
Delaware
So, another state in the books. We rented a car and made our way from Philly to Dover, DE on the way to Washington, D.C. There was SOO much farmland. But it was wonderful to see the countryside and one of the thirteen colonies. How far we have come from throwing tea into the ocean to the high taxes we see in modern American culture and government.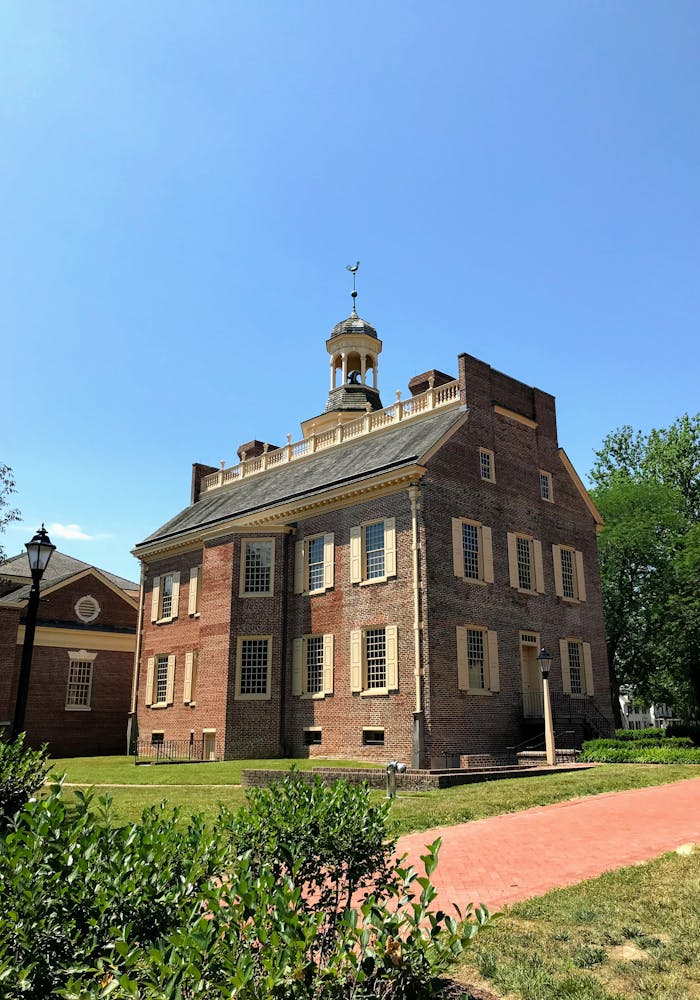 Old State House.
Scooter Days in Baltimore
Believe it or not, Chang has never learned to ride a scooter yet alone a bike. I've been trying to work with her to get comfortable as I think scootering and biking through cities is one of the most enjoyable ways to see a place. We took a little stop in Baltimore on our way to DC so we can check off Maryland. We enjoyed the gorgeous views, wine, and some fresh air on the scoots.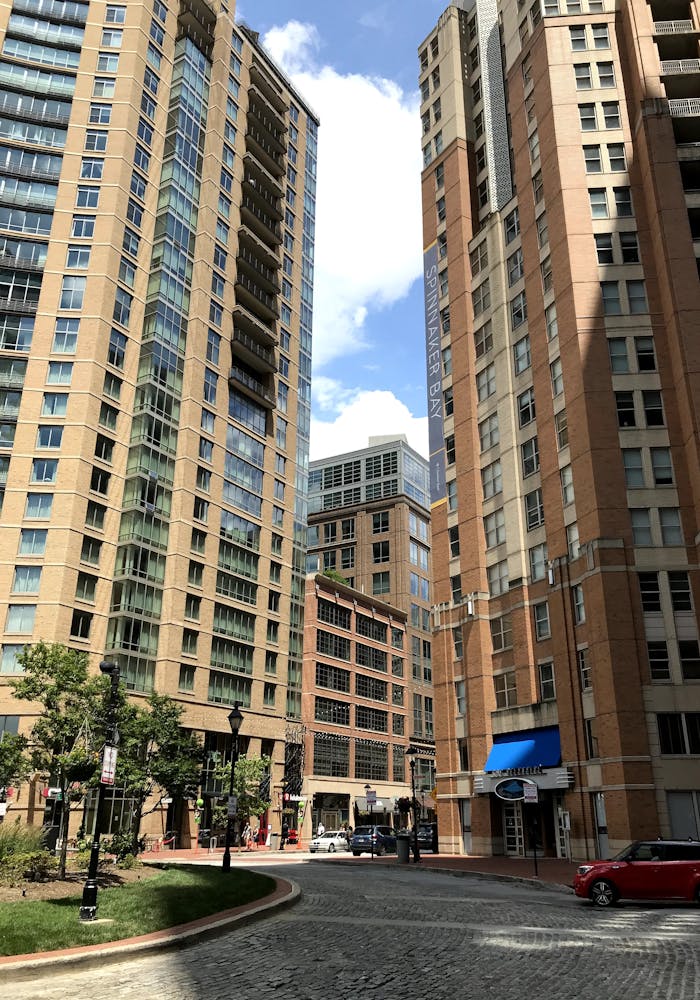 This is where I discovered my love for Lulu Lemon. Now my favorite men's leisureware.
Trump's House
We finally made it to DC. We were able to stay at a wonderful hotel along the water. I love the ocean and seeing boats out the window. I didn't think I would prefer it to mountains, but I truly do. As part of seeing DC for the first time, we went to the monument, the Abraham Lincoln statue, and the White House. We actually saw the most lovey sunset there. I found myself totally in love with travel during the pandemic. We never had less crowds and more peace when we traveled.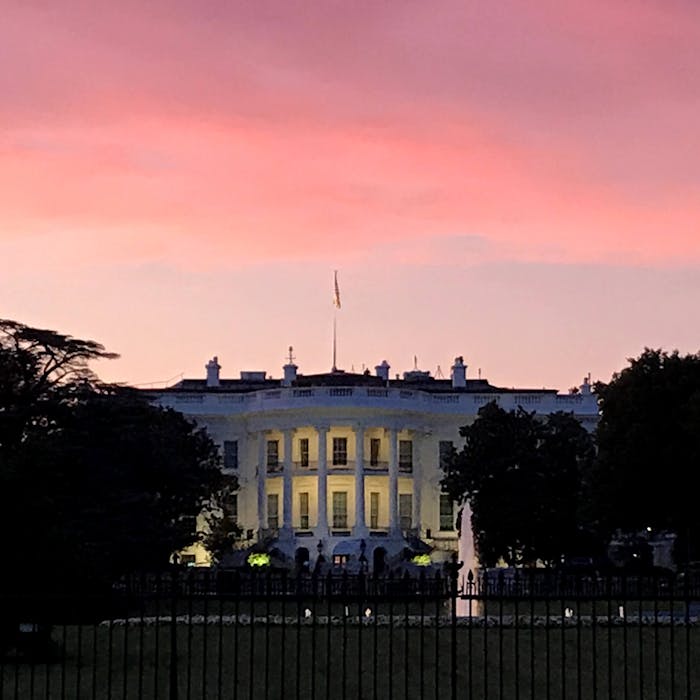 Whitehouse during a nice sunset.
Doing Doughnuts with Abe
You know me… I of course rented scooters. It was SO fun to ride all over DC. We got the Abraham Lincoln memorial and not a soul was there! I was ecstatic to do "doughnuts" on my scooter in the name of freedom in front of the memorial. Chang filmed.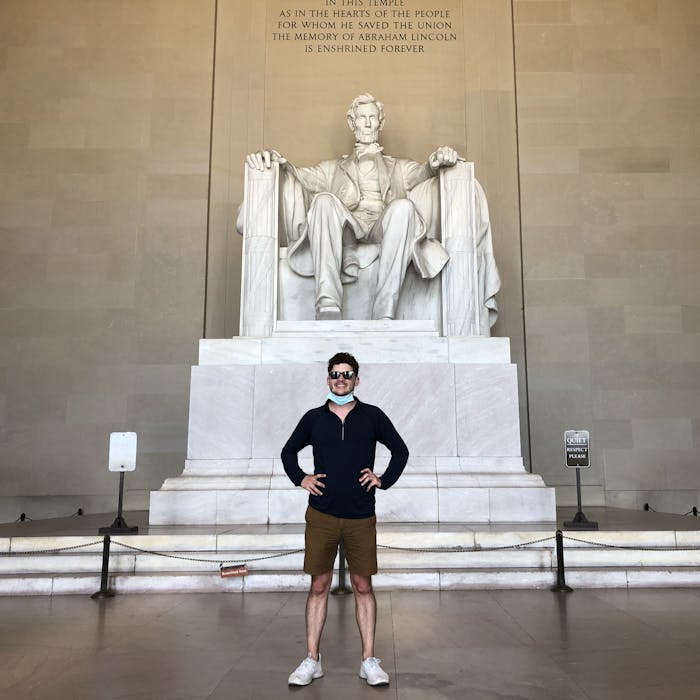 A time of great presidents, small governments, and freedom. How I wish our leadership had those characteristics. Republican or Democrat, it's not the same.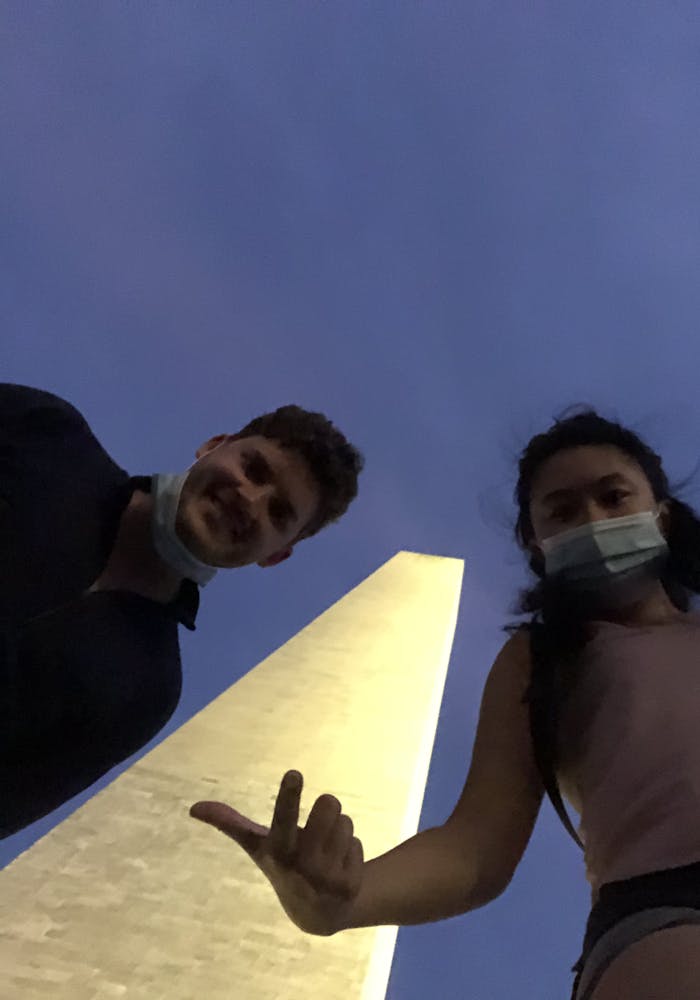 I loved seeing the monument at night.
Crime in DC
I'll never forgot eating outside at this place in DC and this African American guy on the street was yelling at this girl from behind the restaurant's barrier that he would "kill" her. Good times in D.C.
July
Birthday with The Brothers
My brothers came out to visit me for my birthday in Boston. It was great having Luke and Adam around. We went to Eataly the local Italian market to buy some great ingredients; we got local farm raised beef tenderloin filets, 300-day aged Gorgonzola cheese from a local Vermont farm, aged Cheddar from Wisconsin, some delicious garlic, carrots, and potatoes, and of course, a nice red blend. We prepped, cooked, and created a fantastic dish! Chang is the amazing cook in our house, I'm more of a supporter! Another first, Adam now making some good money got me birthday presents this year, a new pair of AirPod Pros and a "model" Model 3 Tesla.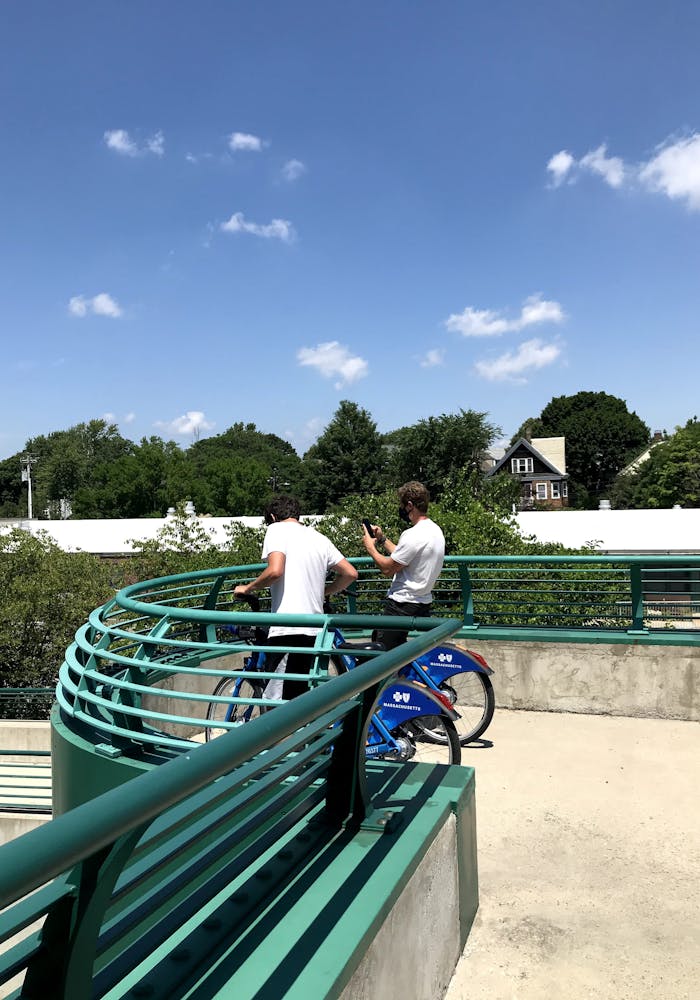 Best way to see a city is by bike.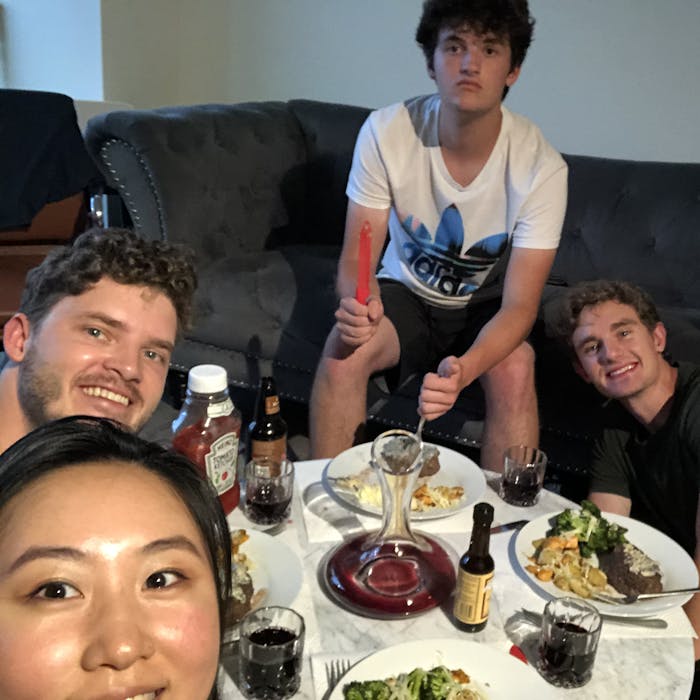 Birthday dinner with the bros.
Chang and I Celebrate
Chang was very sweet and got us reservations at a local Spanish Tapas restaurant, Barcelona. Tons of mixed drinks and plates for my birthday.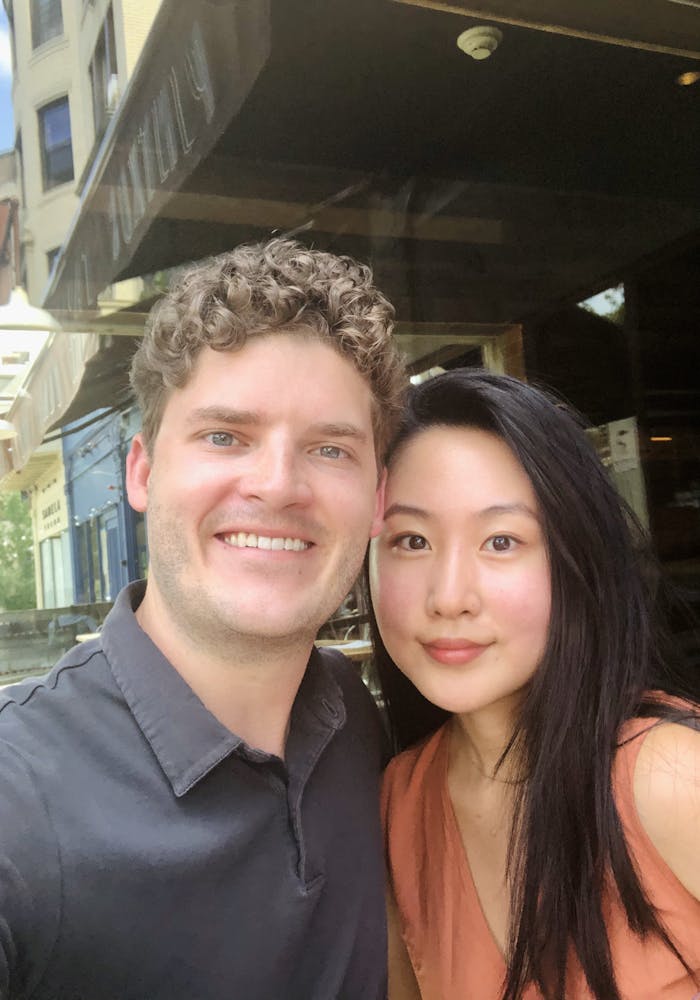 This was my inspirations for learning how to mix drinks.
Olde Best Friends
Jacob and Jon were able to come by and visit Boston as well! It was their first time and I made sure we all had a great adventure touring. We did all the local sites, freedom trial, Smokehouse BBQ, and rented bikes to tour the city. Believe it or not though, one of the bikes did not register as returned and we had a fun little headache working with support, who essentially claimed we stole it and that a bike cost "$1,800" to replace, warning for the wise. It all worked out in the end. I was very happy to see the J's.
Justin and Mandy's Big Move
A bit bittersweet, but I parted way with Justin and Mandy in Boston. We moved out of our amazing downtown Boston sky-rise apartment. I'll always remember how much I loved them views and the rooftop pool, but I never felt at home in that apartment. Maybe it was my resistance to settle in Boston at the time, but either way, it's critical you get in the mental mindset of creating a home wherever you live.
I used to love looking out the windows at Old North End. I felt like I was on top of the world and I "made" it in life.
New England Charm in New Hampshire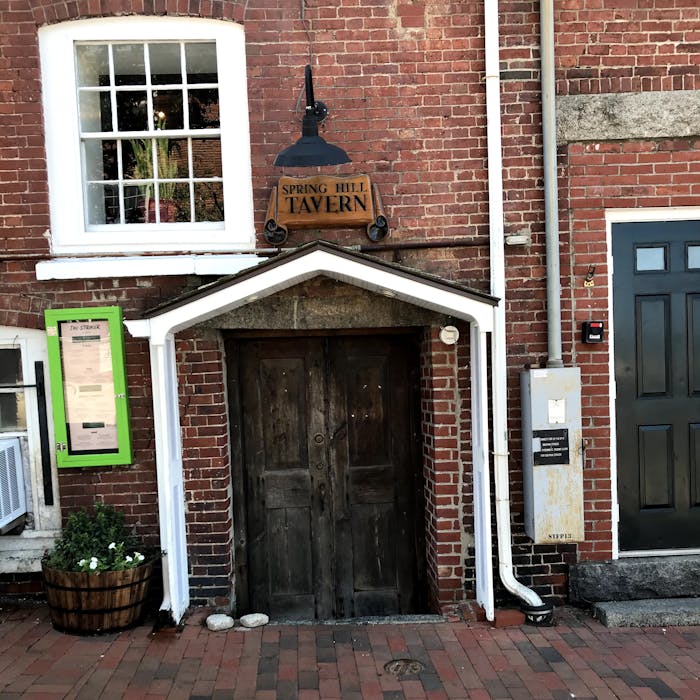 Our Transition to The Edison + Potato's
Chang and I moved ahead with staying in Massachusetts (for the time being), so she could finish her teaching contract and I could be close to the office (before we knew just how long the pandemic was going to last). We found a lovely place in Waltham, MA, the only gentrified spot in town. At the time, it seemed like we would be going back to work, so much for that. We hired these hilarious movers form Craigslist that Justin and Mandy used. Kelvin and Potato. Potato was a numerologist and kept getting excited about seeing numbers in my place, he saw a Queen of Hearts card on the counter and flipped out. This was very entertaining. They also backed the U-Haul truck into the metal support at the apartment, and it shook, I thought the shit was going down, yet alone how much the costs would be. Luckily it was okay, and we sped off, and we made our journey to Waltham.
The new place was great. We have a wonderful penthouse unit, full 30 sq ft balcony looking off at the Charles River, which I absolutely love for summertime evening handouts. Having a cold beer, smoking a cigar, listening to Kanye and Juice, and watching our fountain and fire flicker in our lanterns, that is my happy place. It made the apartment and quarantine very tolerable.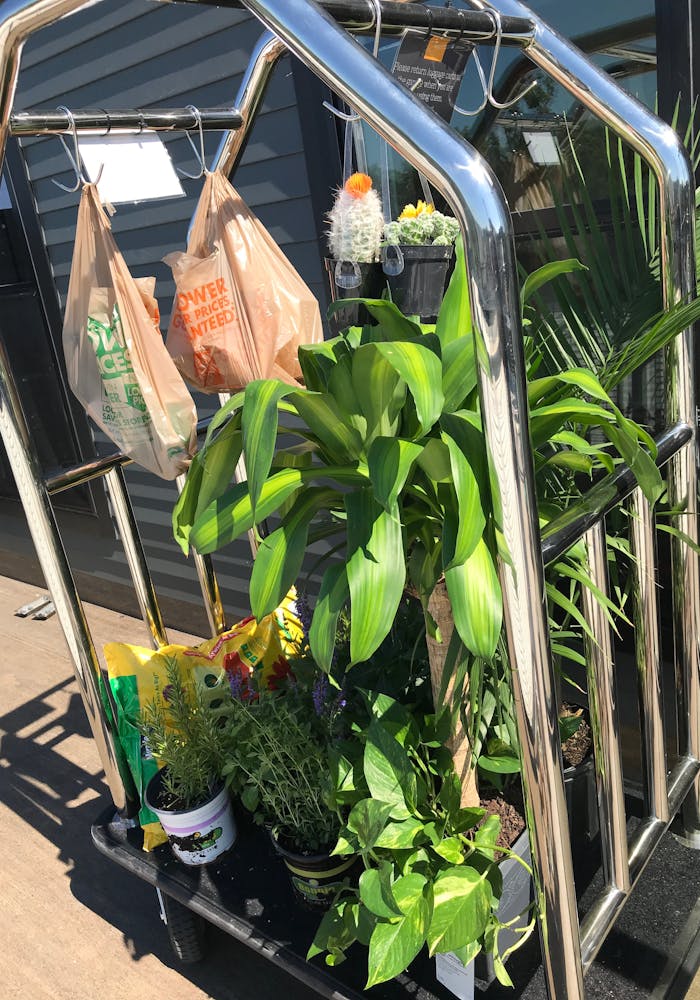 We made our little apartment so green.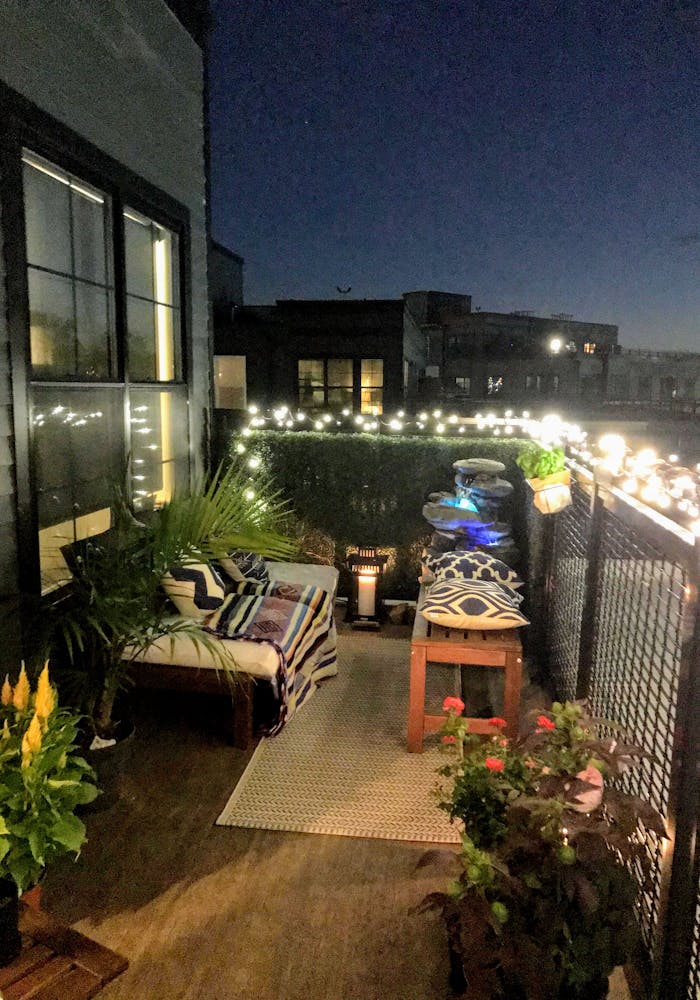 Our Outdoor Living Area.
August
Nashville, TN
Huntsville, AL
St. Thomas, U.S.V.I.
Red Hook, U.S.V.I.
St. John, U.S.V.I.
Cruz Bay, U.S.V.I.
Coral Bay, U.S.V.I.
Adam Learns to Scooter
Another great first to share with Adam, his first time with rideshare scooters! We were able to rent scooters in Nashville and ride all over town, including the redneck "Parthenon", it sure was a blast riding our scoots at night through all the hills, parks, and literally "forests"!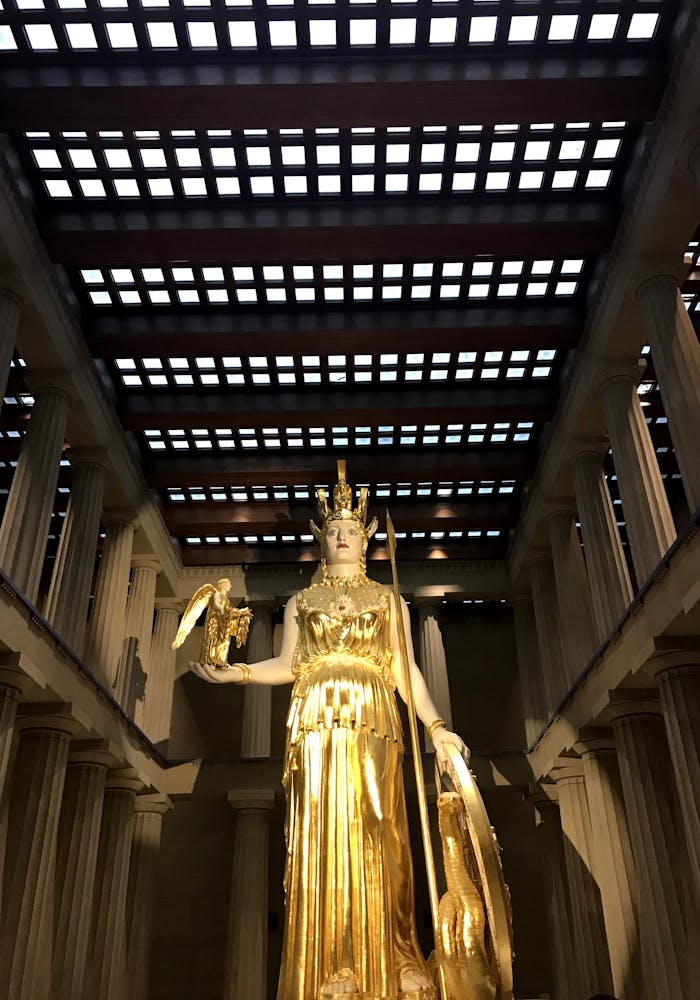 Albeit a cool sight in town, completely random to be in Nashville.
Alabama Ya'll
As part of our mission to see all the states, we said "YOLO" and might as well go drive to Alabama too. We got into the rental and hit the road. We drove to Huntsville. We found this wonderful trial and went hiking together. We were also able to see the space center there.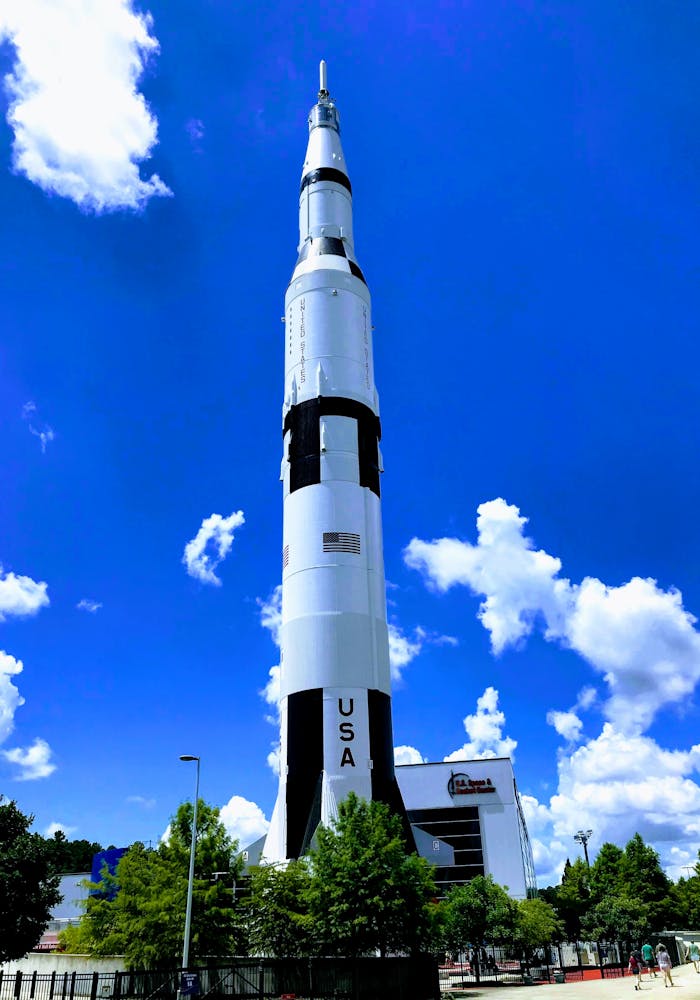 St. Thomas
During Chang's school break we decided to go checkout the United States Virgin Islands or "USVI's". We fly to St. Thomas with a stop in Miami. We landed in the capital, Charlotte Amalie, and luckily were able to (1 weeks' notice) find a good car rental. When we got to the airport, they had the military there to process people's forms for COVID screenings and take our temps. After that, our lovely car was ready and brought to us at the airport. We drove to Margaritaville, a semi-okay resort on the North side of the island. We had some wonderful nights by the beach de-compressing. I remember I had my executive training and had to audio-only call in to chat with the group for work. I didn't want to show I was in a tropical setting! Chang and I spent some time in the mornings running too which was great.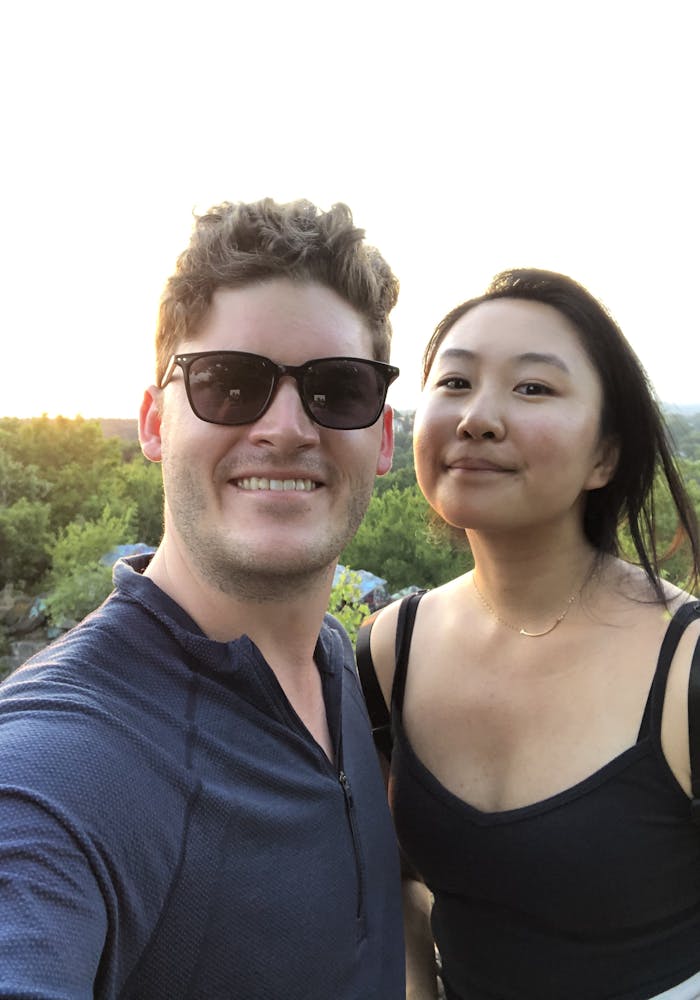 We loved the USVI's. Such magical islands right in our own backyard (US).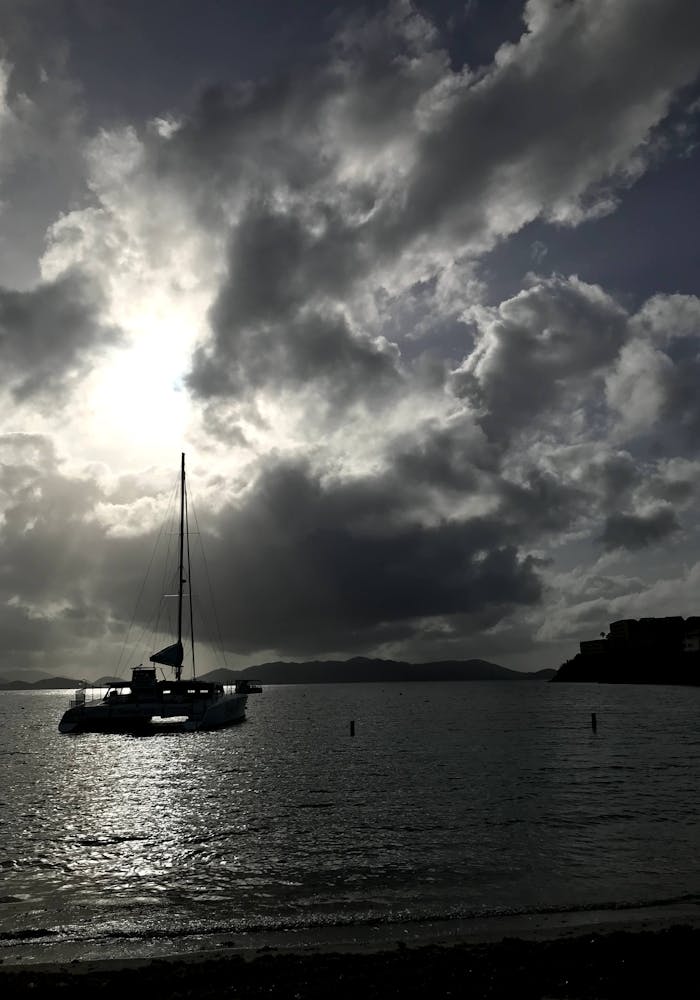 Island Ferry
For the first time ever, I was able to take a car ferry. It was a great experience but somewhat stressful. We had to back-up and drive backwards and be inches away on every side from hitting something. But alas we got the car onto the ferry and were off.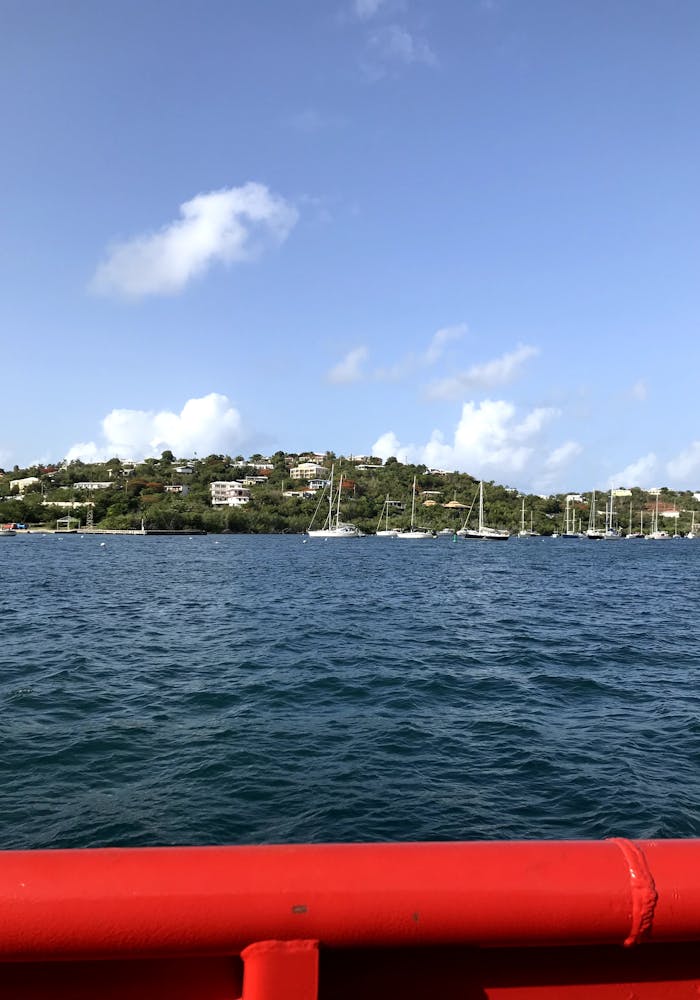 St. John
Some of the best memories I ever had were snorkeling and boating in St. John. We spent a lot of time in Coral Bay. I remember driving there we had endless hills, turns, etc. The drive was dark and took us hours to safely traverse everything. It turned out our Airbnb was nestled in the hills. We went off road, up huge hills, tiny roads, and had to pull into the smallest little driveway with rocks and drop-offs. Did I mention how much I hate driving? But the view was breathtaking.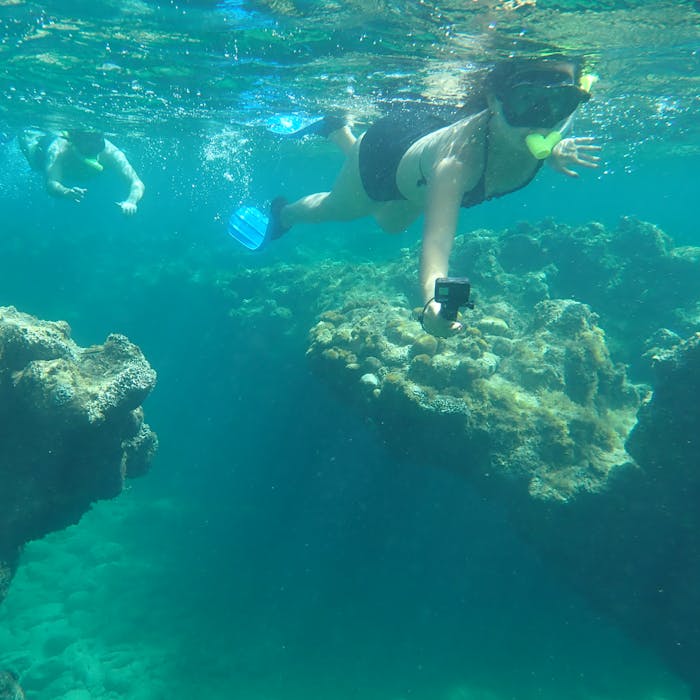 First time snorkeling but not the last. One of the most fun things I've done.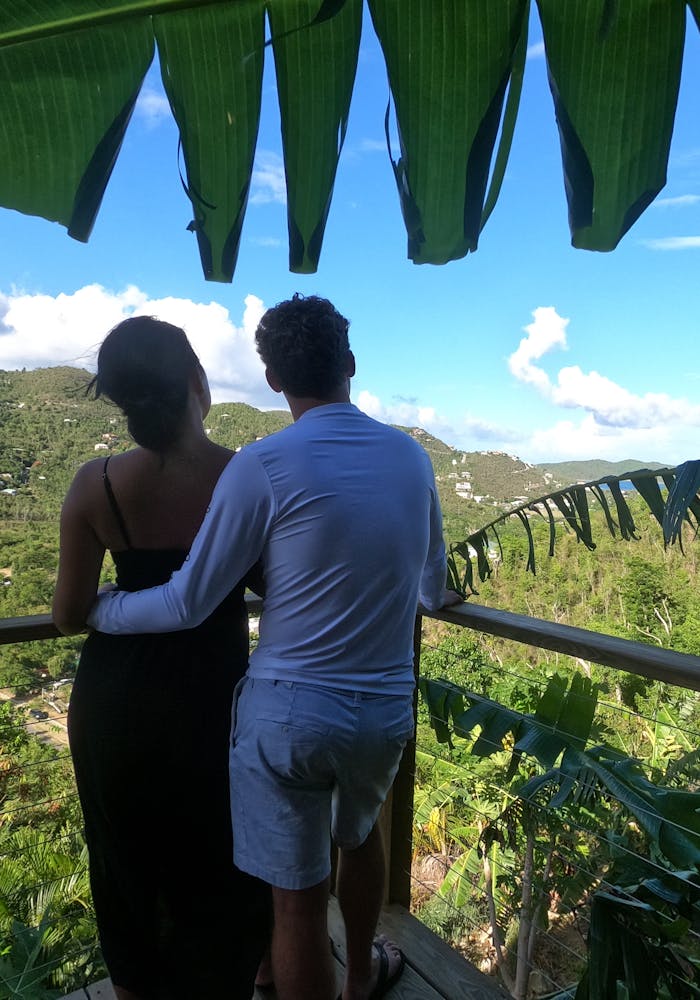 Our Airbnb on the hills of Coral Bay. Amazing scenery.
Driving backwards Down an Ally with 6 Inches to Spare
Trying to get back home the last day was to say the very least an insane mental effort. We ended up in some of the hilly areas of St. Thomas and were literally driving our car down 1-way alleyways with 2 inches on either side mirror, and then realizing we had to reverse backwards…Oh yeah, and this was at least 1/4 a mile. It reminded me so much of a scene from one of our favorite shows, Master of None where Berny gets stuck in his Mini Cooper with Dev.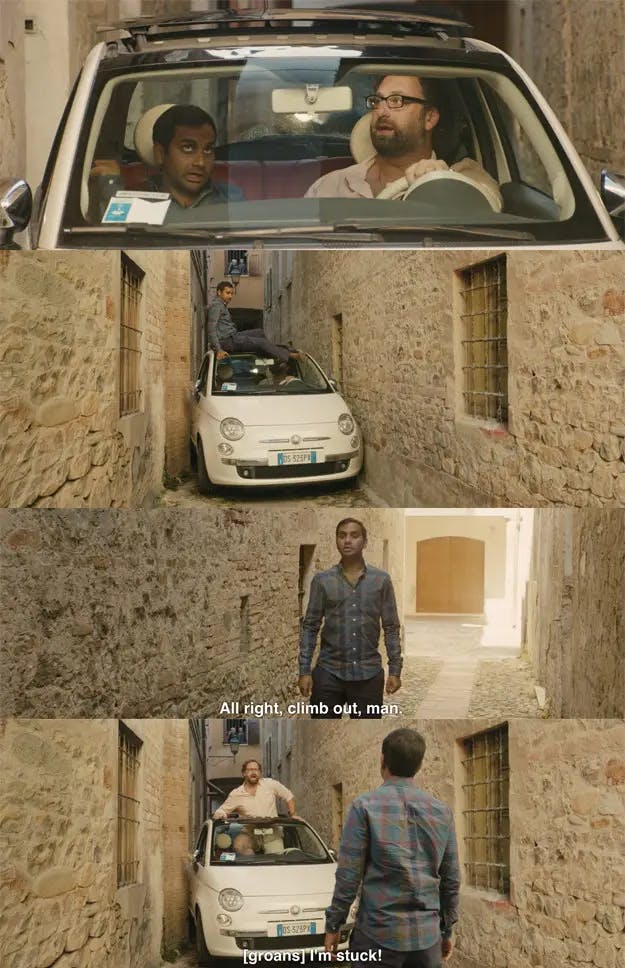 A scene from one of our favorite shows Master of None where they drive through an ally and get stuck.
Chang was able to make an excellent video of our trip: https://www.youtube.com/watch?v=GqK90dqP51Q&feature=emb_logo.
U.S.V.I. Video
September
Charleston, SC
Savannah, GA
Tybee Island, GA
Denver, CO
The South
I always try to meet up with my brothers in new cities as I find it a great bonding experience. One of our trips was our combo trip to South Carolina and Georgia. We started out the trip in Savannah, GA. Luke had rented us an Airbnb that turned out to be *cough* in the ghetto. We stayed in this beat-up house together, it was a rough night. We even heard gun shots that night, fun family times. The next day, we walked all around the city and completely fell in love with the Southern Charm of Savannah. The beautiful old French-Style houses, cobblestone and brick streets, weeping willow trees, and overall good vibes. We had some fantastic food together as well as always.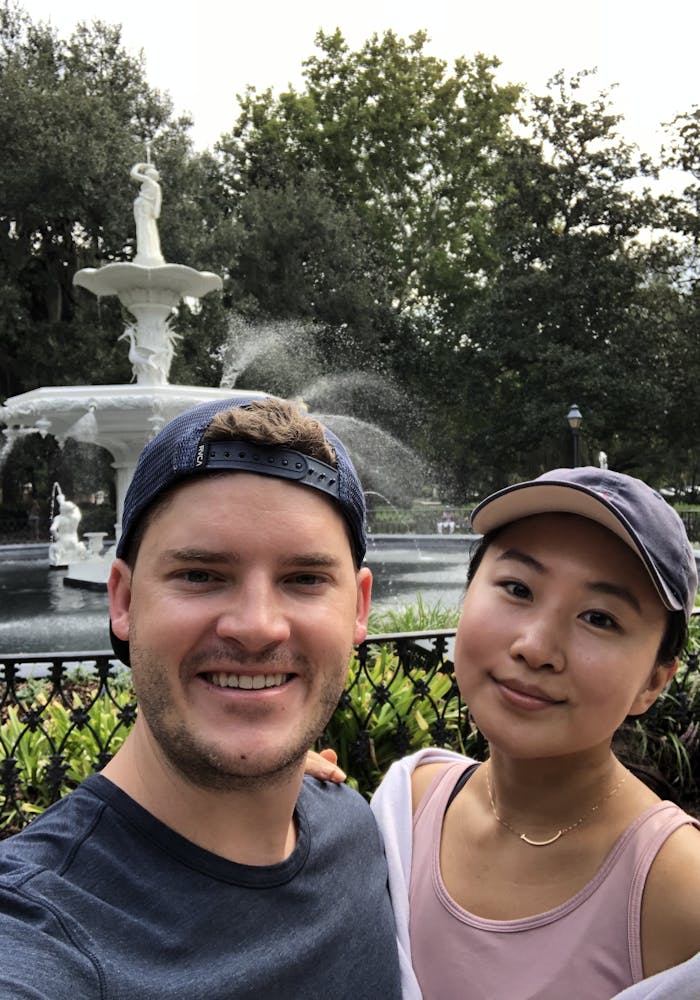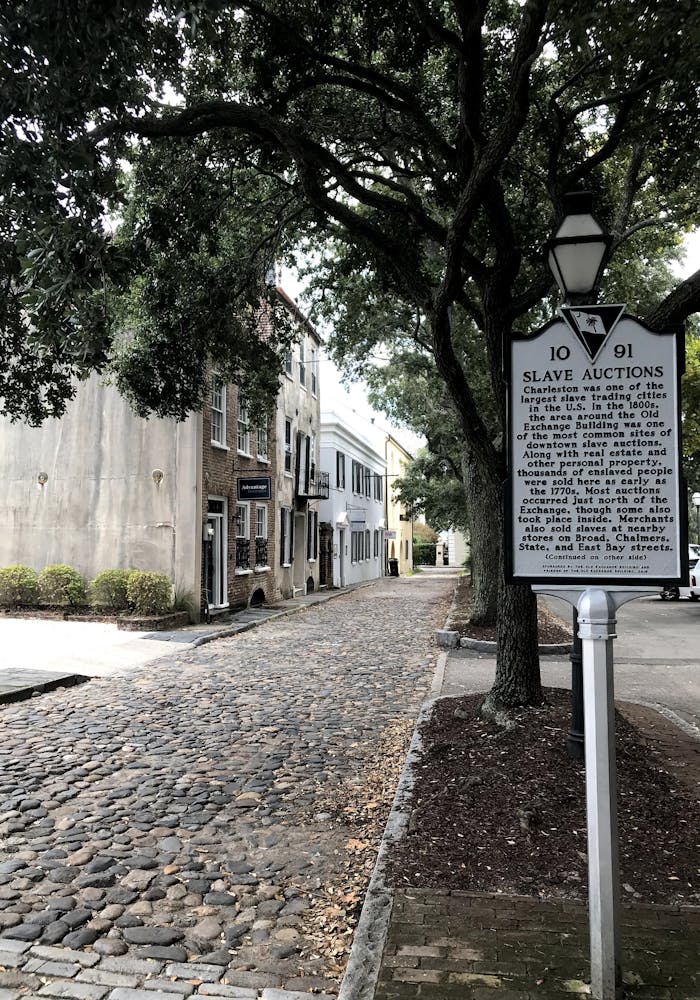 You're Not My Statue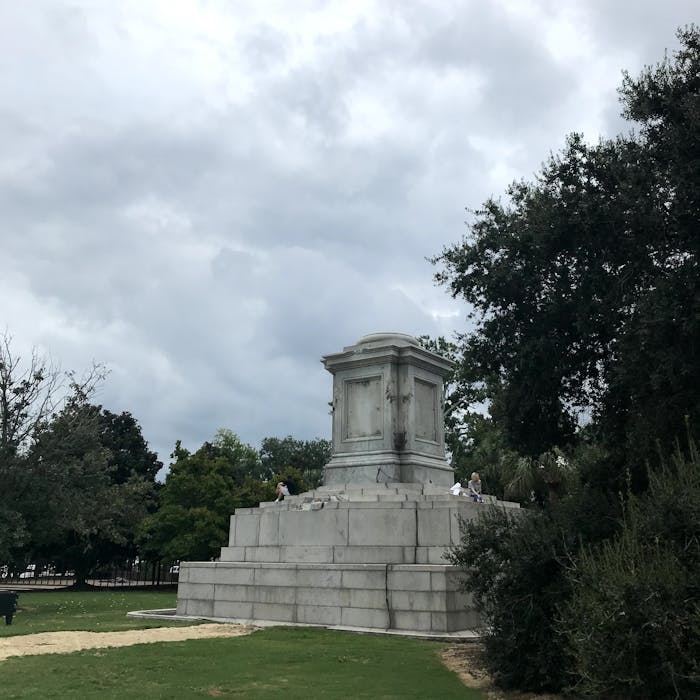 With all the protests in our country, a torn down statue. We can't re-write history but should learn from it.
Brothers, Again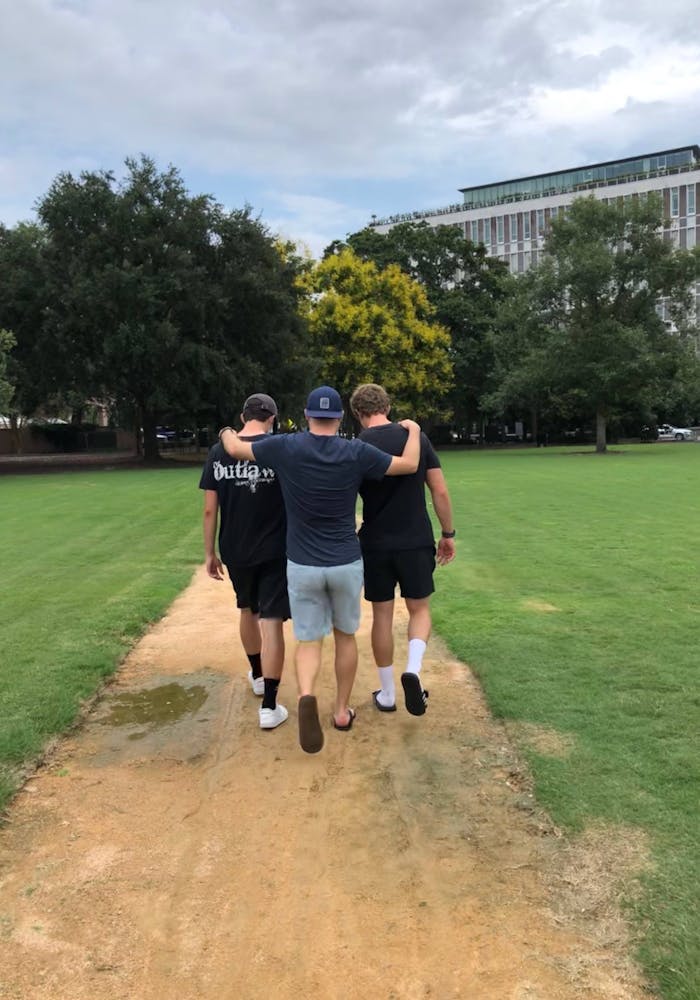 Crab Dancin'
One of the more interesting things we did is a tour of the Wormsloe Plantation. We saw some of the most beautiful trees. There was a nice nature walk and we ended up seeing hundreds and hundreds of crabs. They were all dancing, it was hilarious. I wish I had a good picture of this.
Stormy Storms
Our last night, there was a massive massive storm. The streets were completely flooded. I remember Luke trying to drive us home and we could barely see 3 feet in front of the car. We even saw downed powerlines and cars off the side of the road. At one point in our journey, we saw an entire tree in the road. It was a great memory.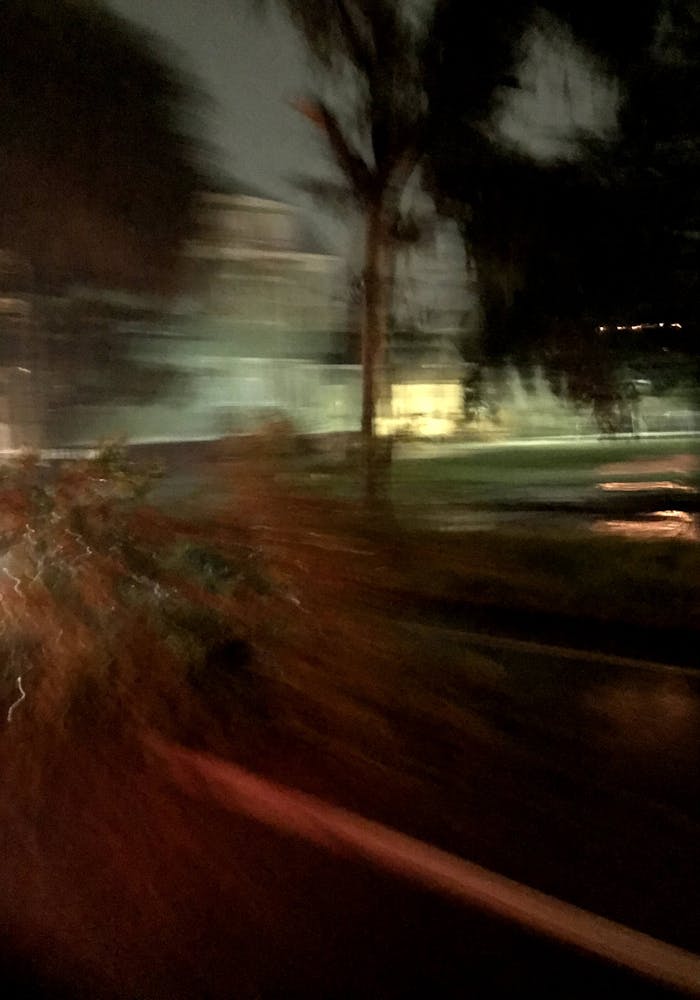 Best pic I got...
Boats, Bridges, and Wagyu
Next up, the four of us drove to Charleston, SC. We were able to do the boat tour and see all around the coast and some of the smaller islands. The bridges in Charleston were gorgeous. The two best memories I had were staying at this historic Airbnb in downtown and going to a local restaurant and having Wagyu beef cooked on hot lava stones. Such a unique experience.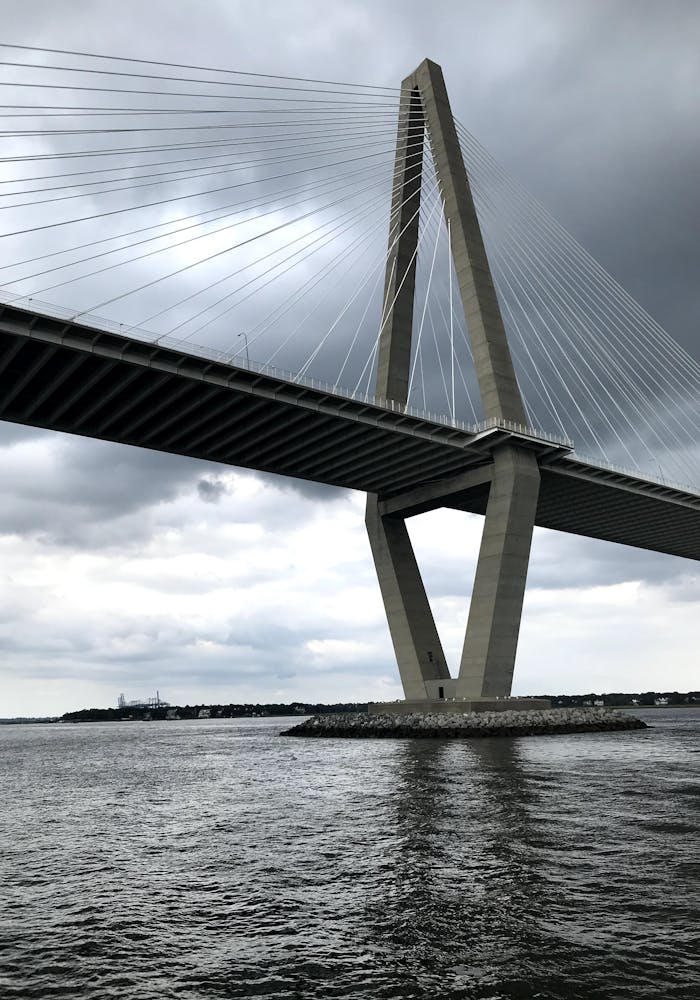 One of the beautiful bridges in Charleston.
This Ain't The Beach Sir
Not every restaurant experience is good. We booked lunch at a local place by the beach. Being 90F degrees we were all hot and sweaty. I was wearing a tank top. We got to the place and immediately the hostess yelled at me saying what do you think you are doing going in there like that. Saying "This ain't the beach sir", of course Luke, Adam, and Chang all laughed at me. And I stormed off. The ironic part is the couple behind us, the girl had a spaghetti string tank top and walked right on in. Seems a bit backwards to me, guess I have the wrong chromosomes to get a free pass. Should have identified differently.
Root Canals…
After not being to the dentist for a while I visited to some bad news. I had to have a root canal and replace one of my molars. I had to go to the dental office 4 times. I remember after the last painful visit, I came home, took some pain killers, and begged Chang to turn on Twilight. I was messed up.
Hikes and Fam in CO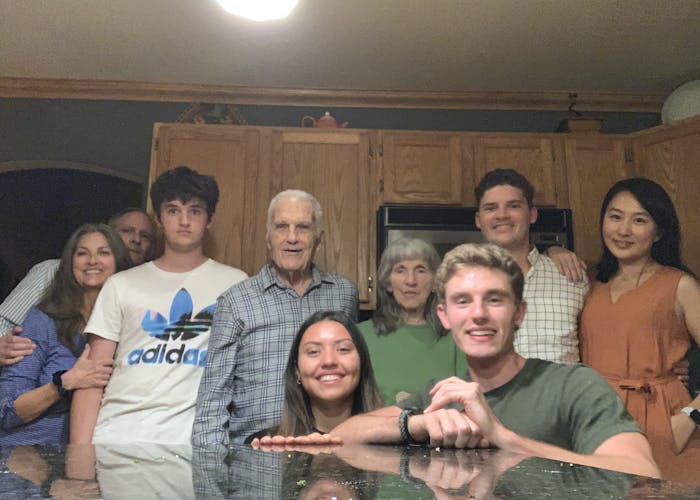 The fam in Denver.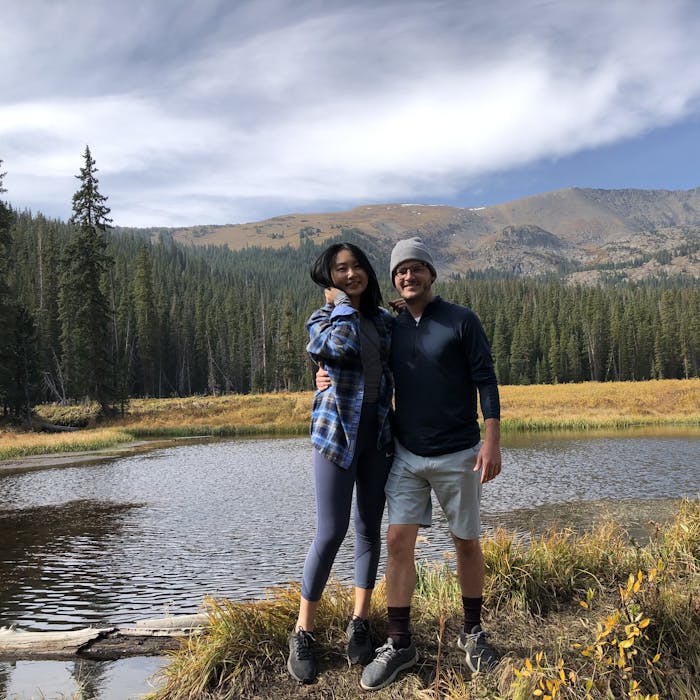 Hiking in CO with Luke.
October
Portsmouth, NH
Manchester, VT 
Bartender
As many people have during Q, we bought alcohol! I started to get interested in mixing drinks. I bought a famous book called Cocktail Codex, a mixer and spoon, a few glasses, and my core ingredients. I started mixing every day, learning new recipes, and refining my craft. Now I am happy to say I make a mean Gin Martini, Manhattan, Margarita, and Old Fashioned.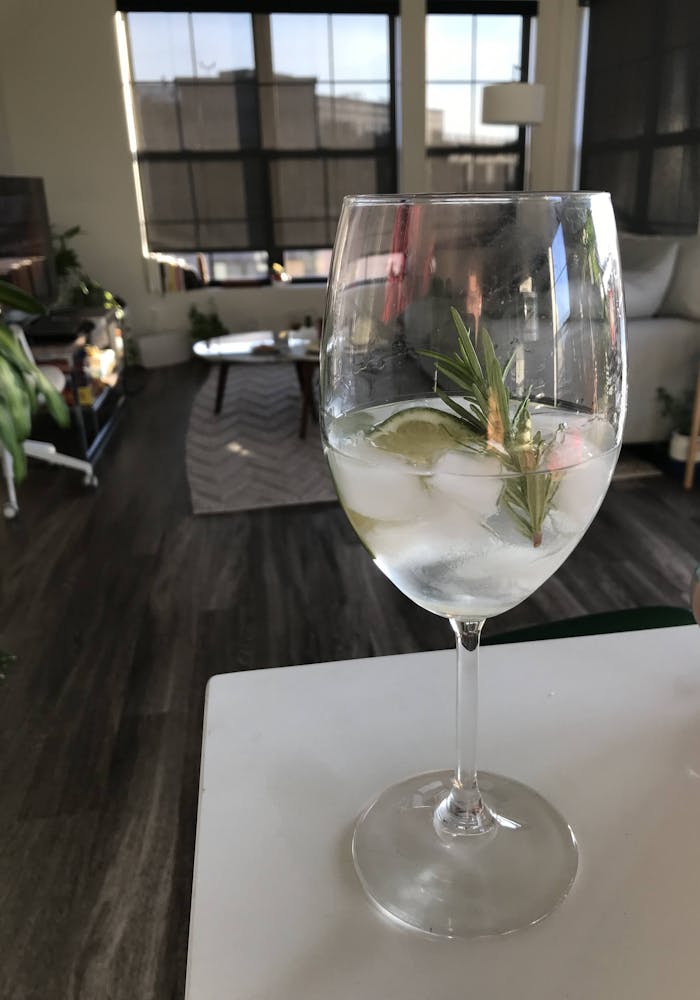 Gin on the rocks with Rosemary from our garden.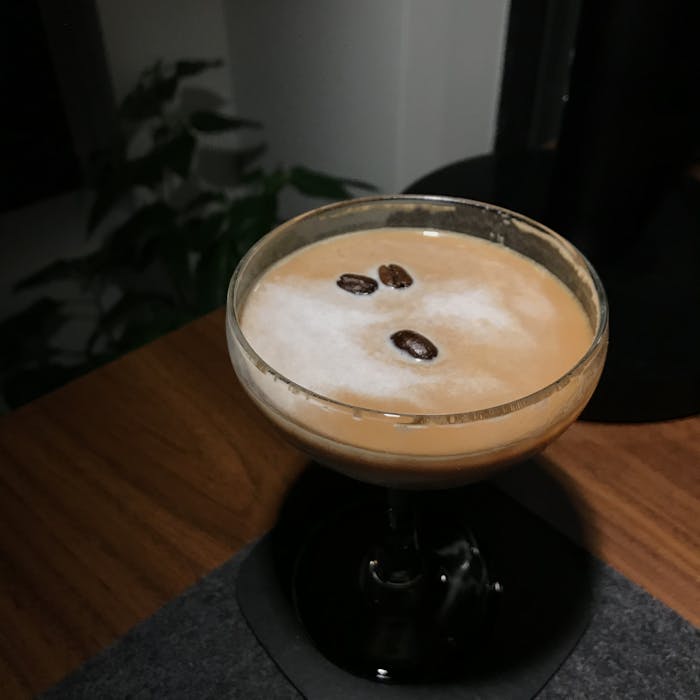 Espresso Martini - With local Boston Cream and Coffee Liquor and fresh Italian Espresso.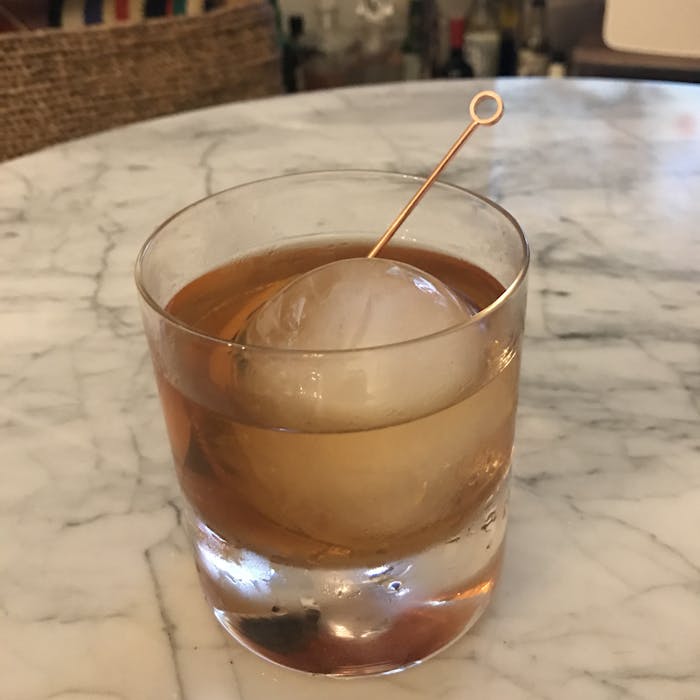 Old Fashion with Rye.
Fall in New England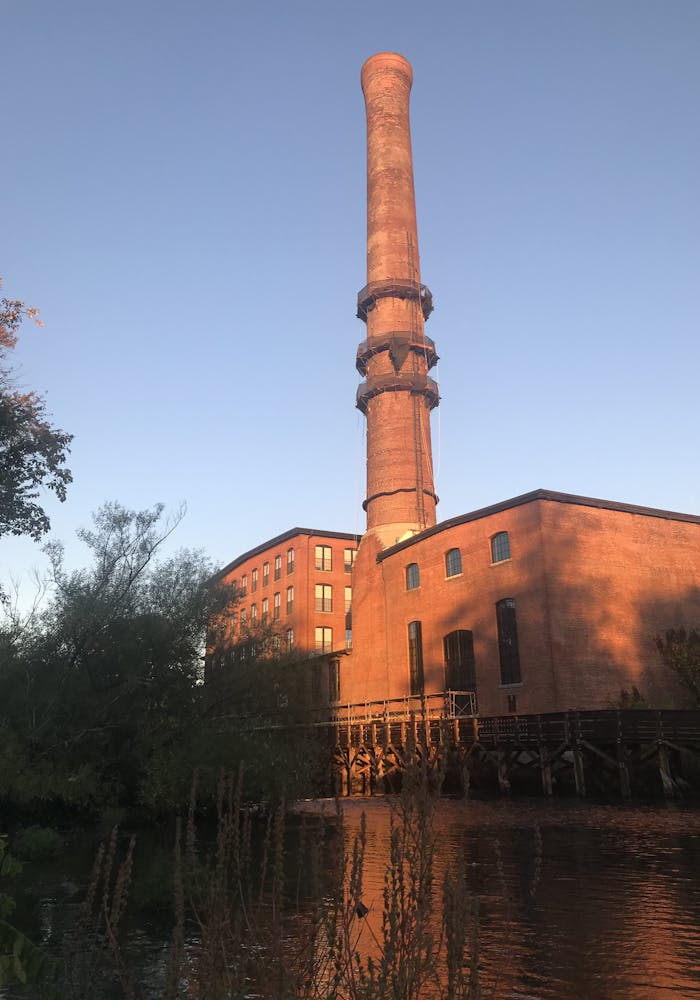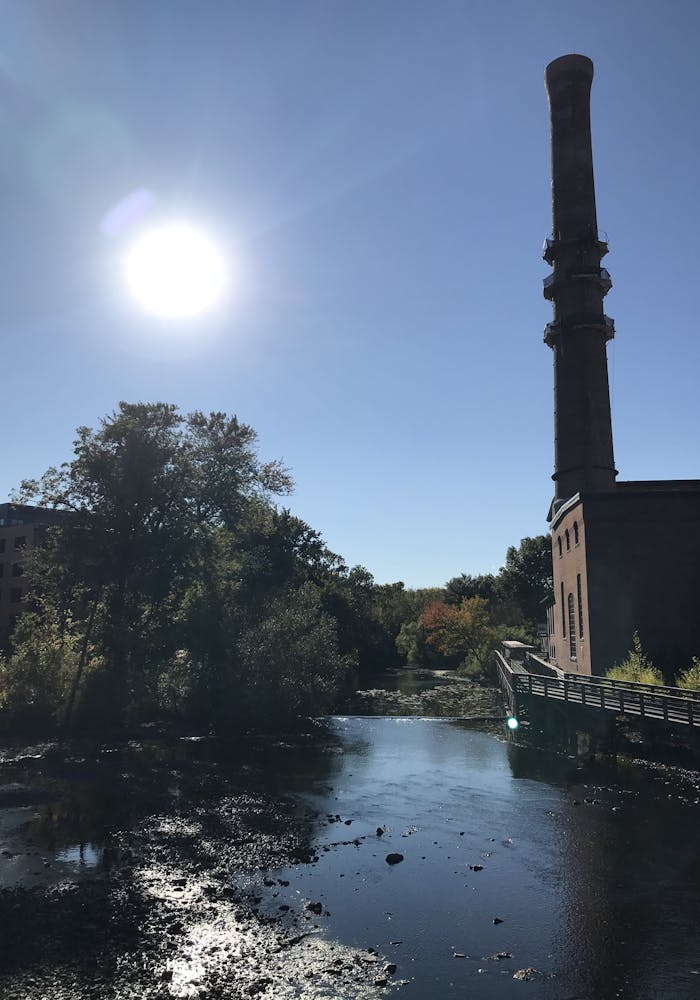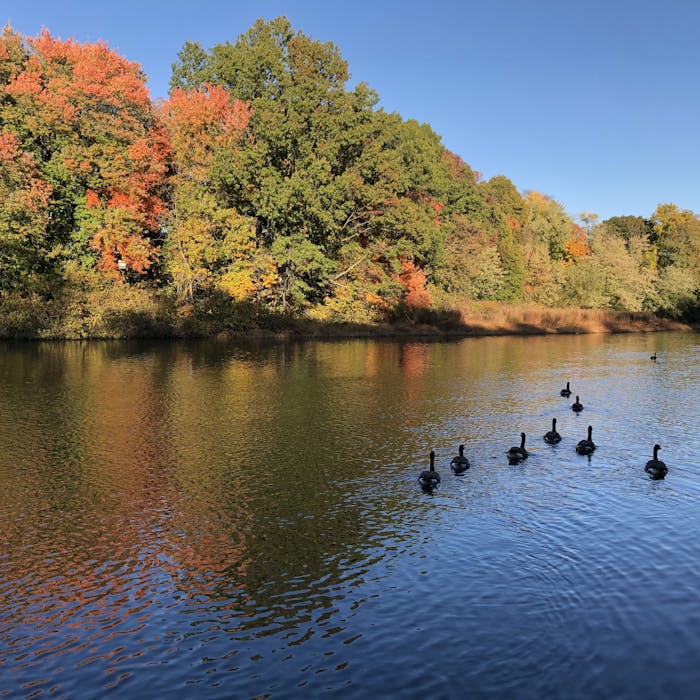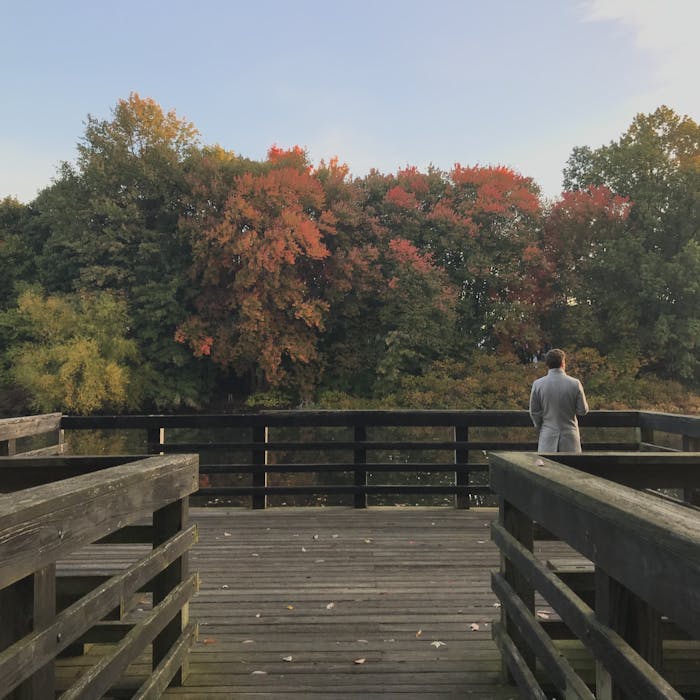 November
Charlotte, NC
Ocean Beach Isle, NC
Southport, NC
Wilmington, NC
Milwaukee, WI
Pivots in Mindset
First acquisition! I am happy to announce that this year I was able to buy my first SaaS company. Before diving into the details, I wanted to add some context to how this all started. The origin of XOXO Capital. I was scrolling through IndieHackers one day, and I came across a post about putting together a cohort of engineers, marketers, salespeople, and etc. and collectively creating a model where responsibilities and revenue are shared according to skill and effort. Albeit this did not work out, I ended up starting a solid dialog with the guy who put this effort together, Andrew. Andrew pitched me on the idea of "micro pe" or micro private equity, e.g., PE on a very small scale. Think $500-$2,500 MRR Software-as-a-Service (SaaS) businesses. So, Andrew and I kicked things off, and started to scour Hackernews, ProductHunt, Empire Flippers, and more for the idea of finding a good company at a fair valuation. While starting this journey, we met Mikey, who had been the CEO of dev-shop in the UK and having multiple businesses under his belt. While, we all loved Mikey, it turned out at the time he was able in a position, so he became one of our advisers. Last, but not least, Andrew met Tom, a multi-SaaS entrepreneur working for a company as a tech lead in FL. Thus, we had the partners, we we're ready to go. After a few weeks of dealing with founders who thought their high-risk businesses were worth 10X multiples or simply not wanting to give up their "baby", we met who I will refer to as D. D ran a screenshot as a service API for developers. He was doing a light amount of business around the globe with his simple tool. D wanted to move onto doing a new start-up and raising VC, so a sale made a lot of sense. Quickly we got through out due-diligence, KT calls, and eventually our letter of intent "LOI", or purchase and sell agreement "PA". We made him and offer initially, he went dark for a while, we stayed firm, and eventually he came back to the table and we closed our first deal.
One thing this all taught me, was that I am unique, I am obsessive, I love tech and I am always "on" and being around other people like that is the best thing for me, the best thing for having solid partners, and ultimately, the direction I want to continue to go.
Italian and Cold in Milwaukee
First trip of November, Milwaukee, WI. Chang was able to get out early after teaching for the rest of the year, and since I've been remote at work, we are enjoying our additional flexibility. We flew over to Chicago, as Boston and Chi town are great hubs for United (Go $76 RT flights!), not to mention, free upgrades to economy plus or first class with my platinum status :) After landing in O'Hare, we jumped in our rental car, and drove on out to WI! Land of cheese and beer.
Coasts and Turkey's
We had our Thanksgiving this year with my dad and stepmom. Luckily, my brothers were able to join last minute, so we had the fam together again, less the lovable and amazing Tuna boy. We flew into Charlotte, NC. I've been wanting to visit Charlotte as a potential new home base for Chang and me. After getting a house I've more than wanted to get some doges!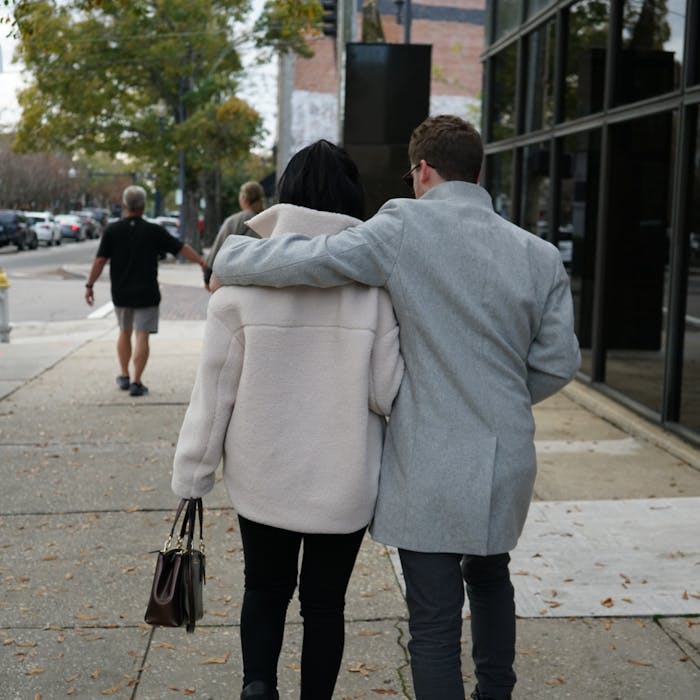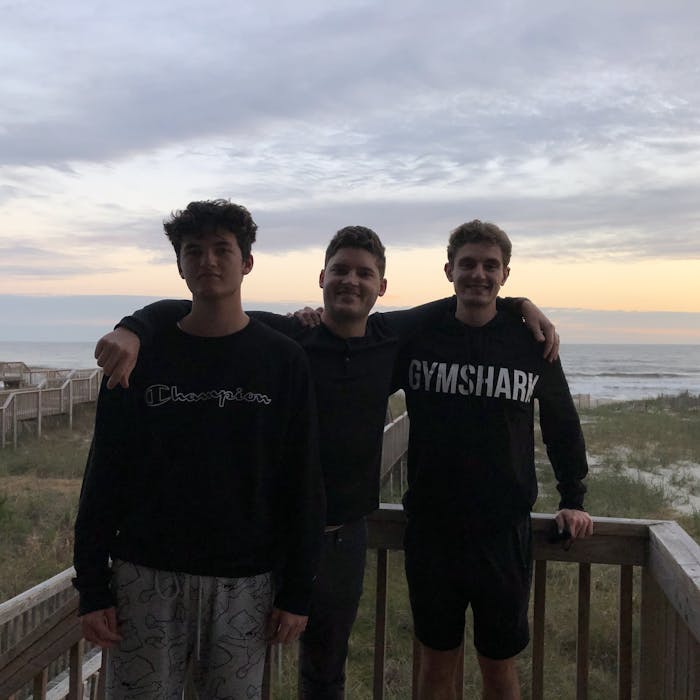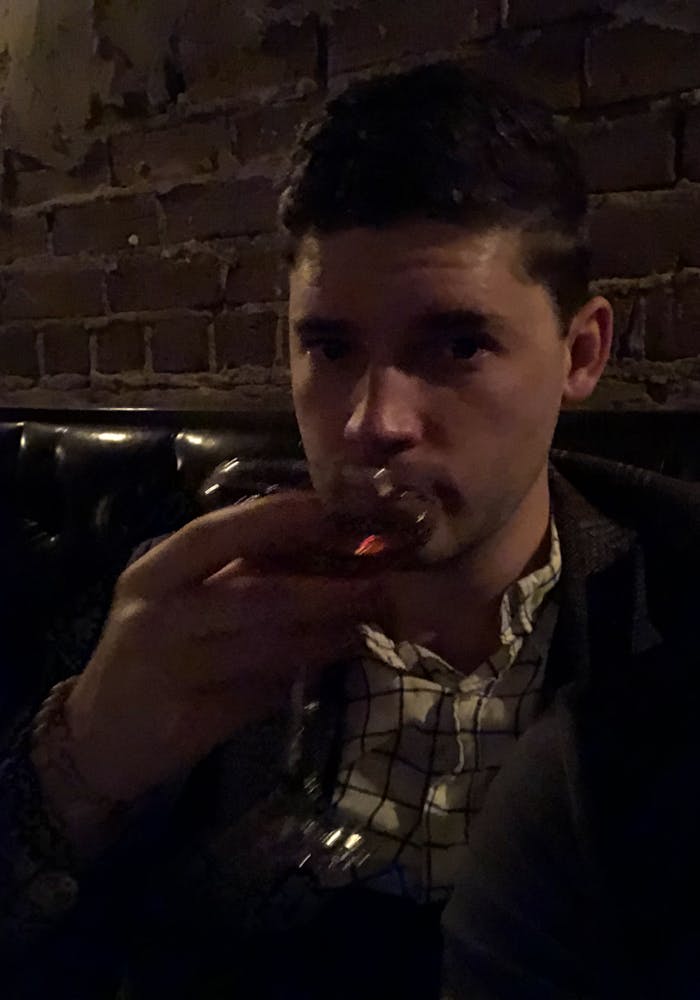 December
Detroit, MI
Cleveland, OH
Toledo, OH
Sandusky, OH
New Haven, CT
Bronx, NY
Cleveland You're Cool
I didn't have high expectations for Ohio. But once I get there, experienced some of the local dining including an incredible Tequila Bar near the lake, and enjoyed the excellent architecture. Luke had just dealt with a breakup, so I treated him to The Ritz with room service and champagne.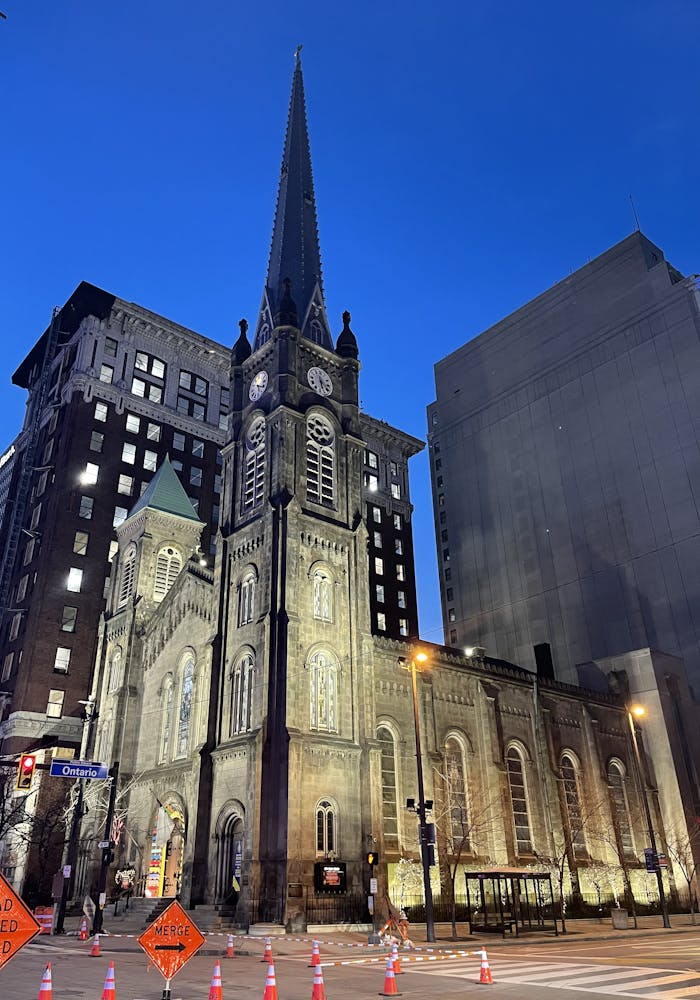 Hidden Gems
Luke and I stumbled upon an absolutely incredible restaurant named "The Marble Room". It was in an old bank and had 30-foot ceilings, marble columns, and a grand feel, like a classic NYC bank.
On the Road to Detroit
Luke and I took the roadtrip from Cleveland to Detroit. Everyone called us crazy!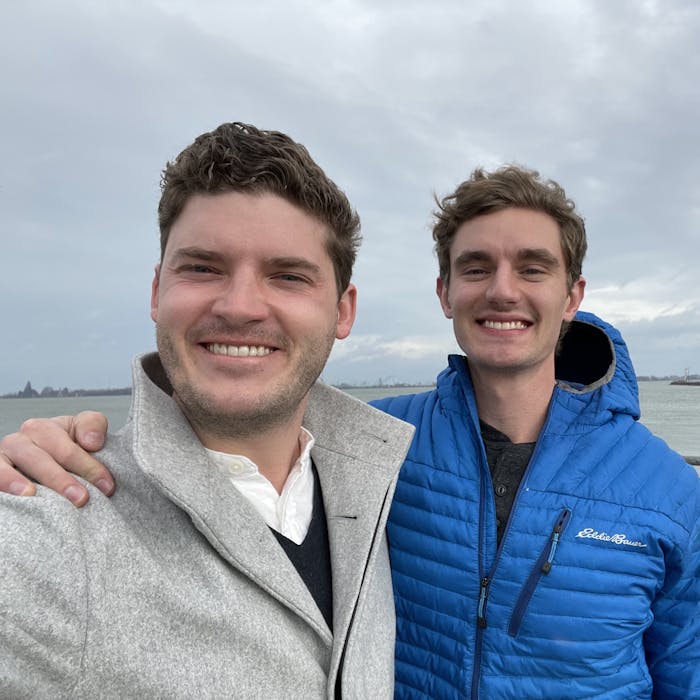 Vacation in Detroit?
We were able to stay at this wonderful hotel, The Shinola, like the watch brand. Everything had a wonderful mid-century feel and was picture perfect.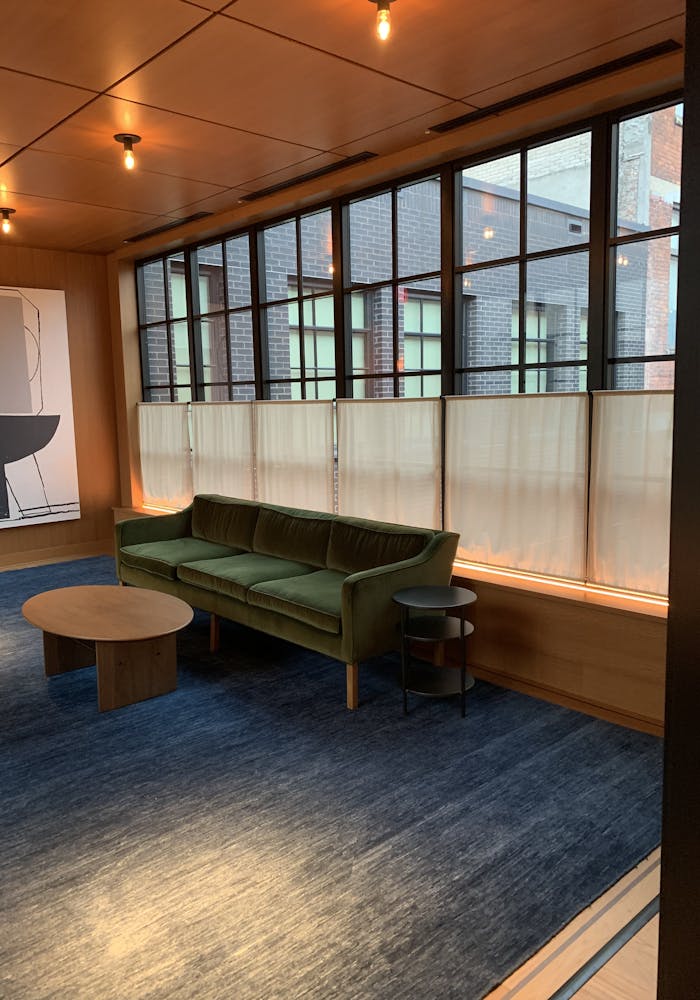 The $30 Pizza
The local Italian place below had a "high-end" pizza for $30, we had to try it. Black truffles, 36-month aged cheeses, fresh sausage, it was fantastic.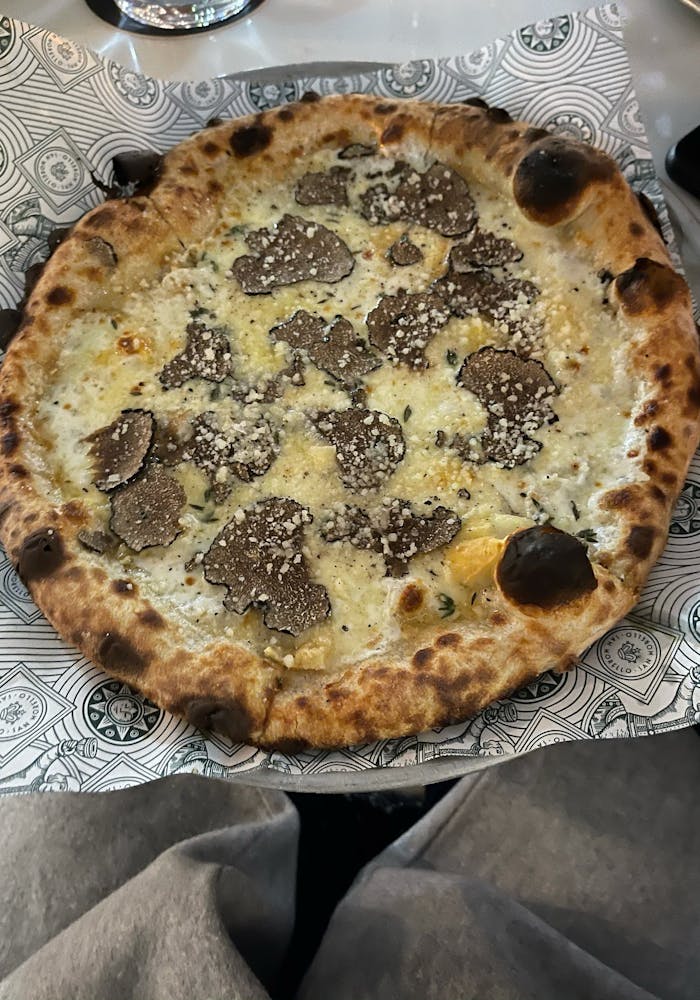 Most expensive pizza per square inch I've ever had.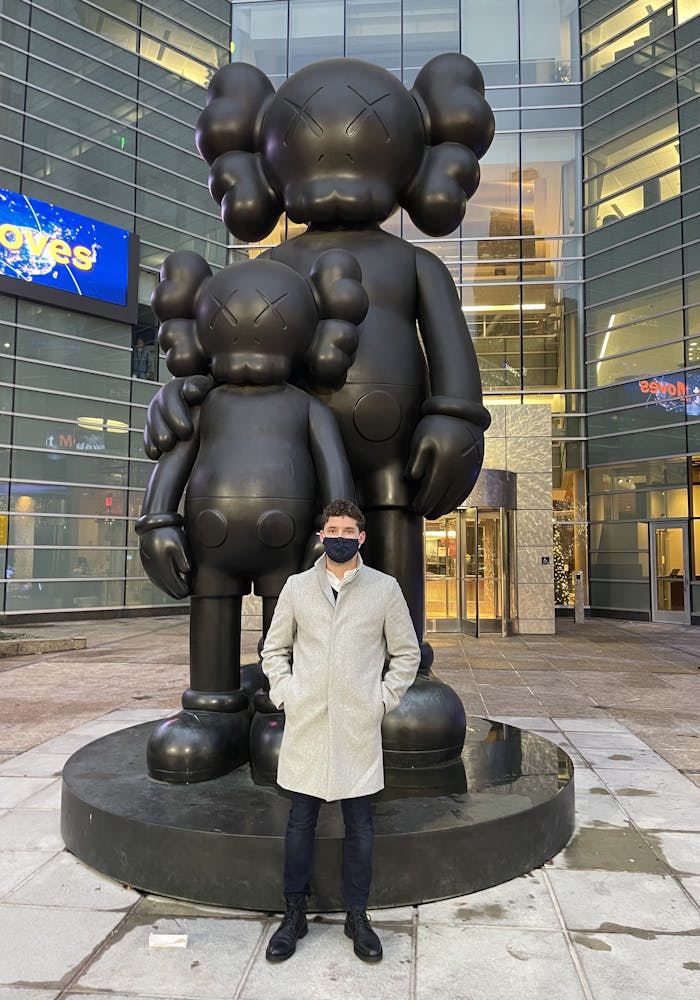 Downtown Detroit, part of the 1 block by 1 block radius we could walk around safely.
Farms
Appa Adventure's
Chang and I decided to give each other a unique Christmas present this year, a new pup. We looked for months and finally found Appa, a little Jack Russell Terrier. Appa was Avatar Aang's loyal sky bison in the famous Nickelodeon show "Avatar: The Last Airbender". Now a cult classic on Netflix. Chang's students all binged the show and LOVED Appa's name. We ended up driving out to The Bronx from Boston. We made a stop in New Haven, to get some rest and sleep before picking up the boy the next morning. Next, we drove to pick him up. I remember there was recently some snow and when we got on the street where we were going to meet the breeder to pick him up, there was not a single parking space for blocks and blocks. The cars were literally inches apart parallel and even sometimes cars parked outsides of the parallel spots. I remember seeing this guy in a shitty car back-up and out of his spot and rear-end a BMW multiple times. I told Chang I could never live in New York, it hurt my soul to see. So, Chang was able to put the emergency lights on and park in the snowbank, and I ran in to get our boy. The little guy was soo sleepy, said bye to his parents, and flew down the elevator with me into the car, we high-tailed it out of there. I always joke that we saved Appa from a life of poverty. The guy was an angel and slept in my arms the entire ride home.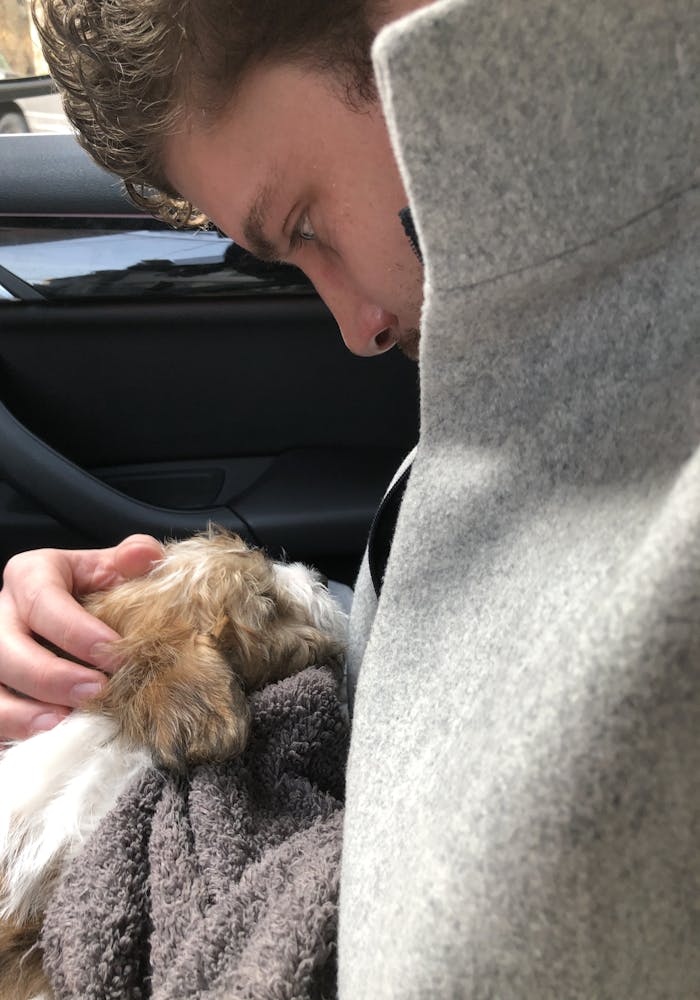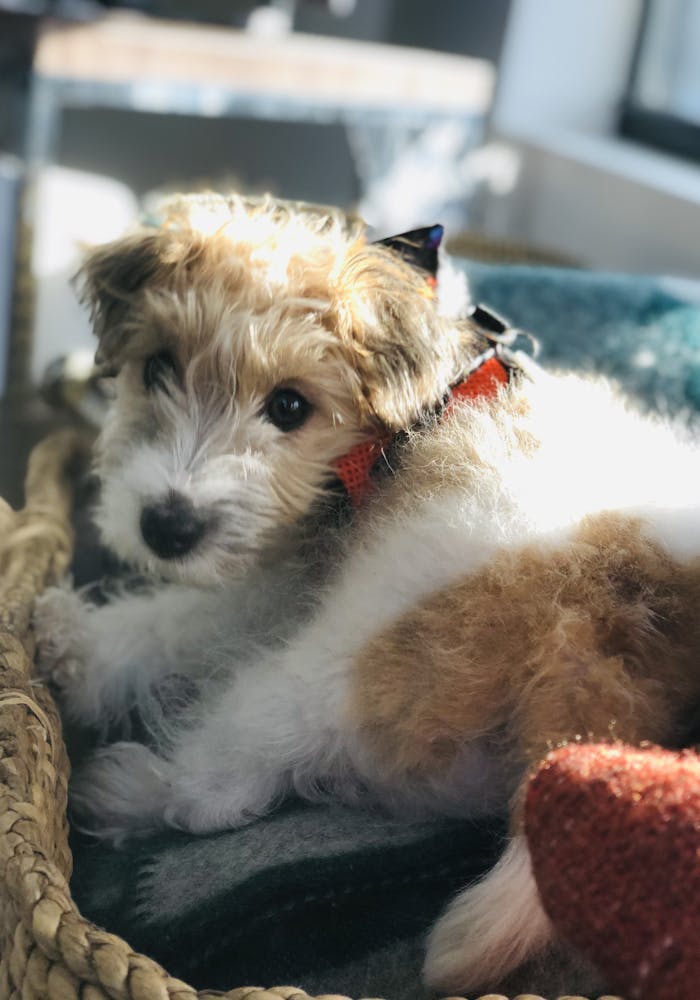 Christmas Traditions with Dobby
A great quote that does not quite apply but "Once is happenstance, twice is coincidence, three times is enemy action" by Fleming's "Goldfinger." Last year, Chang and I had Christmas in St. George, Utah, and we made a wonderful hot pot Chinese-style Christmas dinner with Dobby, her and now my dear friend. Then, Dobby decided to come visit us in Boston this year. We now had our second Hot Pot dinner together now with the sweet boi Appa. Next year, we will meet Dobby in Ohio (when he moves) or whatever city we end up in next, I hope Colorado Springs, CO. We will make our tradition (3rd time) and keep our community going. Over the holidays I was able to teach Dobby how to make some great drinks! He loved it and he loved spending time with Appa and us.
Looking Forward
Closing Thoughts and Outlook for 2021:
Get profitable on my new Micro-SaaS's and B2B Enterprise SaaS
Acquire 2-3 additional Micro-SaaS's ideally in the $2,000-$5,000 profit MRR range
Acquire a larger Micro-SaaS leveraging a Small Business Administration or SBA loan with XOXO, we would love to shoot for $1mm - $2mm
Take the plunge on my first HyreCar and Airbnb investment
After the restrictions are lifted, take a trip to meet Chang's family in Harbin, China and go on a Safari together in Africa for the first time
Join up with my Travel Best Friend, TBF, Jon again for a trip, if not this year hopefully next year we can do Moscow, Russia
Finish my remaining States (7 to go at the time of writing this)
Get remote and move to Colorado Springs with Luke, Chang, and Appa
Let's raise a glass for 2021 🥂
Till next time,
Mike
---